Learnoverse 101
Learnoverse is a virtual gaming world just like the open-world games you know of. For example GTA V, Red Dead Redemption 2, Skyrim, and so on. Differently, though, Learnoverse merges learning and gaming elements. Just to brew the most satisfying educational experience. From this experience, you can earn both incentives and opportunities to land a career in the Web3 space.
Now, let's take a little tour. Once you spawn in the Learnoverse, you find yourself in CryptoDegree City. If getting lost in an unknown city bothers you, don't worry. CryptoDegree City is split into topic-focused districts so that you can navigate easier and find what you are looking for quicker. Here is a glimpse of what districts there are in the city: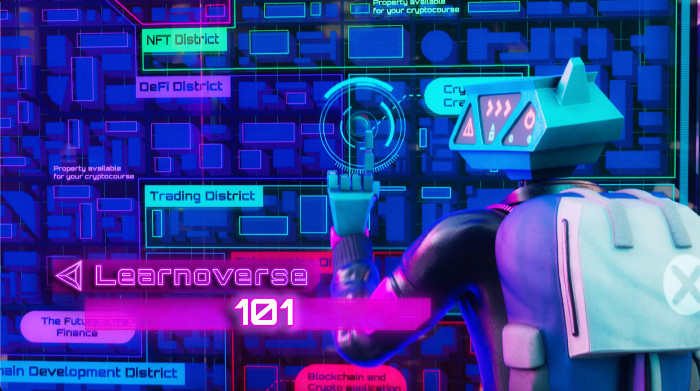 In each district, you find land plots that contain different crypto education themes. Each land piece course will come across to you as buildings. And each building represents a lecture or a lesson. So the higher the building, the more extensive the course is. Besides buildings, there are lounges where you can meet with other students in the Learnoverse.
To Learn or To Teach?
You can be anyone in this exciting virtual world. However, there are two main classes you can select: an educator or a student. You can choose to explore Learnoverse and gain levels in both ways.
As a student, you can walk through the city to find exciting subjects to learn. Along with your education, you can also freely discover what's around in the city. For example, pay a visit to other buildings that are on land pieces. Meet, gather and chat with fellow students.
In Learnoverse, learning is made fun. However, that's not the only thing you get from the platform. Once you complete a full course and acquire a new set of skills, you earn a degree. And it's not just a plain degree.
A CryptoCity degree that is registered as an NFT. Simply, an important certificate that provides you with a strong backup in your permanent job search.
And as an educator, you can experience the Learnoverse as much as a student does. Additionally, you can purchase or rent a land plot. As you already know land plots contain buildings. So, that means you can construct a building that represents your course on that particular land.
Your building or your course will be on Learnoverse for students to interact. Just like any other land, students can explore it and drop by. This way, you get a chance to create your community alongside supplying material for students.
Besides, you will be rewarded for the simple distribution and building of community around courses. In an addition, the more community you'll gather the more visible your courses will be.
Learnoverse Rewards
So, each time you pass a course, level your character up or interact within the Learnoverse, you will be rewarded. This way, you will have an incentive and motivation to take crypto courses and gain precious knowledge and skills.
So with Learnoverse, instead of buying a course and put aside, you will broaden your wisdom about crypto.
If you are an educator who shares material and contributes to the city, you will also earn incentives. In which, you can choose to pay out or receive in your profile.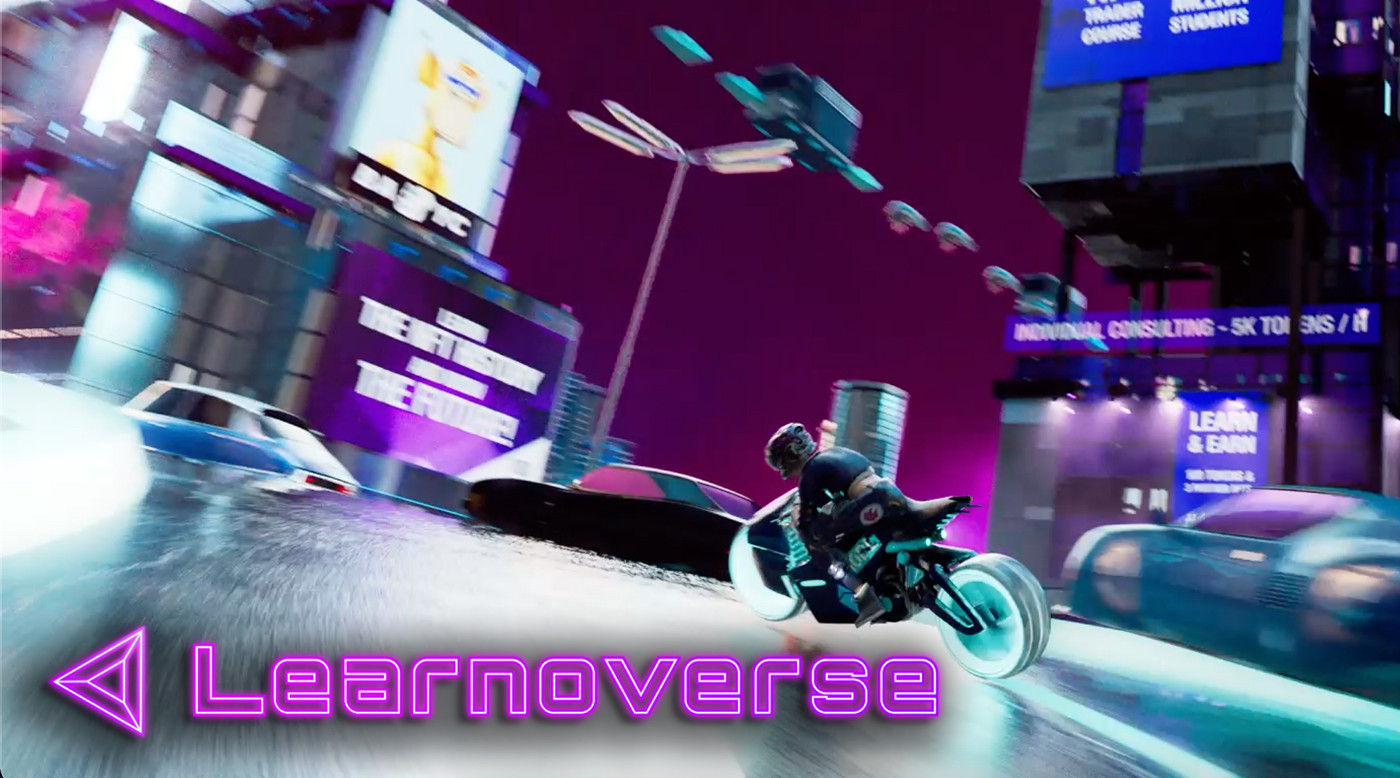 So, what's next?
As you see, Learnoverse offers you a virtual space where you can get new skills, or communicate your knowledge with others while earning your living through this shared, meaningful experience.
All help Learnoverse to connect you, whether you are a student or an educator, with your future employer. So basically, it helps create an environment with suitable jobs and talents to find each other effortlessly.
The Learnoverse is waiting for you, are you ready to take a step to make a change?