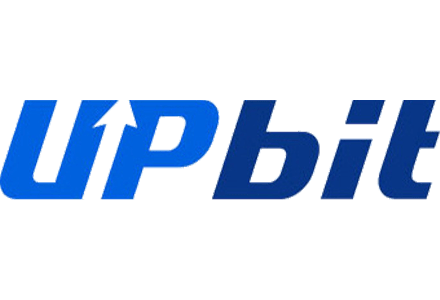 With the growing popularity of cryptocurrencies, an increasing number of crypto exchanges are coming into the market. While the options are almost limitless, finding yourself a reliable crypto exchange that would provide you with all the necessary features is not that simple. That's why you'll need an in-depth Upbit review to find out how good this platform is.
In this Upbit review, I'll introduce you to the company and its main goals, as well as focus on various aspects to evaluate how good Upbit cryptocurrency exchange is. What is more, at the end of this article, you'll find out how to create an account on Upbit.
Let's begin with the introduction to Upbit. Also, do make sure to check out some better exchange alternatives, as well - namely, platforms such as Kraken, Coinbase and Binance.
Pros
High liquidity
Low trading fees
Suitable for beginners
Helpful customer support
Cons
No leverage trading
Not the best reputation
Not available for US residents
Upbit Review: Introduction to the Company
Upbit is a South Korean crypto exchange that was founded in 2017 by one of South Korea's richest men, Song Chi-Hyung. Bittrex, an American crypto exchange platform, helped Upbit a lot when launching the platform. About 2 months after the platform was launched, it became one of the leading cryptocurrency exchange platforms in terms of the 24-hour trading volume.
In late 2018, the company started expanding into Southern Asia. At first, they started the business in Singapore and then in Indonesia. What's exceptional about Upbit is that it's the first crypto exchange in the world to obtain certifications from the Korea Internet and Security Agency for Information Security Management System (ISMS).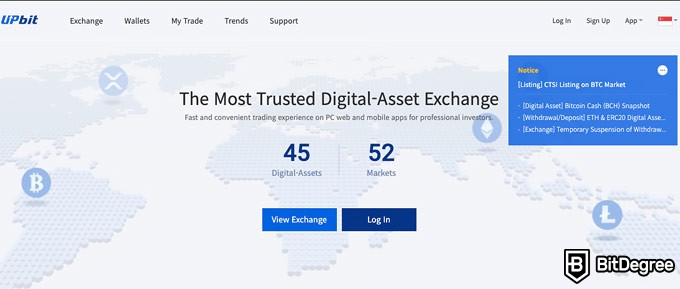 This means that Upbit is very secure, however, I'll still include security features in this Upbit review to provide you with more in-depth knowledge.
Now, before moving straight to Upbit review pros, you should be aware of the fact that in 2018, three Upbit officials were accused of allegedly making fake orders. Surprising or not, the exchange has denied these allegations, however, you can never know for sure.
After hearing about these accusations, some of you might want to move to other crypto exchanges. If that's the case, it's recommended to consider the top-rated providers, including Coinbase, Binance, Kraken, and Coinmama. Even though each of them comes with different features, you should definitely check them out.
Now, since you're already aware of the main information surrounding the company, let's take a look at the Upbit exchange platform itself and evaluate its main features.
Latest Binance Coupon Found:
REDEEM $600 PRIZE
Binance Cyber Monday
Attention new Binance users: this Cyber Monday, you can score up to $600 in rewards by completing special tasks. Activate this amazing Binance Cyber Monday deal using the code – 49316610!
Expiration date : 05/12/2023
6,127 People Used
Only 16 Left
Upbit Review: PROS
As mentioned before, I will begin this Upbit review with the positive aspects. Since Upbit has so much to offer, you should make sure to consider every feature.
Robust Security
The very first and the most crucial aspect to take into consideration when choosing a crypto exchange platform is definitely security. It doesn't matter if the platform has exceptional features, low fees, or attractive design if it's incapable of protecting you against fraudulent activities.
Now, you're probably wondering, is Upbit safe?
Upbit is one of the safer cryptocurrency exchanges. It has the security firewall system that provides you with 24/7 monitoring and protection. What is more, Upbit is using 2-step verification that adds an additional layer of security. Also, there's an additional fund password that you'll have to enter when withdrawing funds. Finally, you have to complete level 4 verification for SGD deposits or withdrawals.
While Upbit security features seem to be very reliable, you should know that previously Upbit relied on BitGo to secure its wallets. BitGo is a multi-signature bitcoin wallet service that's used by multiple other altcoin exchanges for additional protection.
However, I said 'previously' because Upbit is no longer using BitGo services. This happened after 342,000 Etherum ($50 million worth at that time) was moved to an anonymous wallet on November 27, 2019.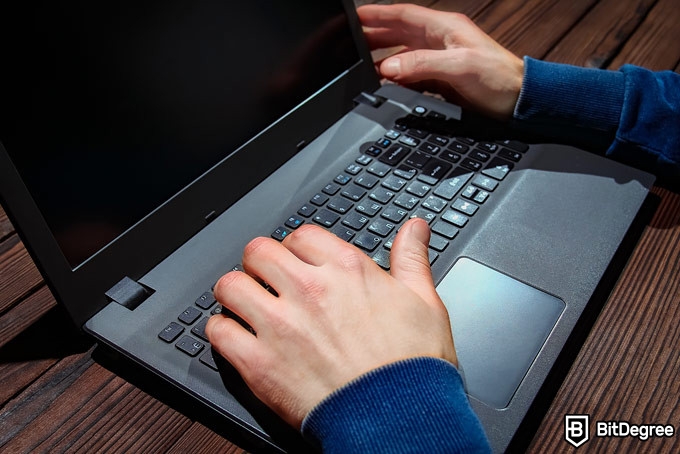 After this incident, the company updated its Ethereum wallet's security and introduced new addresses. What is more, instead of hot wallets, all assets were transferred to more secure cold wallets. Also, the company assured a full refund to the users. These actions allow us to trust the company more.
Now, you probably know that to ensure the security of your cryptocurrencies, it's recommended to choose cold or hardware wallets instead of online ones. Cold wallets keep your private keys offline, meaning that even if your account is compromised, no hacker will be able to access your wallet.
Of course, when choosing a cold wallet, you should also make sure that a provider is reliable. The most recommended options include Ledger Nano X and Trezor Model T. They're not only super secure but also have an attractive design and are quite easy to use.
Thus, since many people are asking "is Upbit safe?", you should know that it's one of the safer crypto exchanges (even though it has experienced a cyber attack). However, you shouldn't forget to purchase a reliable crypto wallet to protect your assets.
Latest Binance Coupon Found:
REDEEM $600 PRIZE
Binance Cyber Monday
Attention new Binance users: this Cyber Monday, you can score up to $600 in rewards by completing special tasks. Activate this amazing Binance Cyber Monday deal using the code – 49316610!
Expiration date : 05/12/2023
6,127 People Used
Only 16 Left
More Than 200 Supported Assets
When choosing a crypto exchange, make sure to check out how many cryptocurrencies are supported. That's especially important if you have a specific asset in mind.
Now, when using Upbit you won't be limited to only a few options, it supports deposit and withdrawal of more than 200 assets. The available options include but are not limited to:
Therefore option-wise, Upbit won't limit you. Even when comparing Upbit to top-rated crypto exchanges, the number is significant.
Low Trading Fees
When looking for reliable crypto exchange, fees are going to be among the most significant aspects that you should consider. Even though security features and functionality are more than important, if you want to maximize your profit, you should make sure that fees aren't too high.
Now, let's take a look at the maker, taker and withdrawal fees presented by Upbit. If you're still new to this, you might have issues understanding the terms "maker" and "taker", so let me explain. Market makers are the ones who provide market liquidity and increase market depth. Market takers are the ones who aim to take liquidity off the book.
In most cases, market maker fees are lower than those of takers. Sometimes, makers even receive a negative trading fee. It's also called a rebate. However, Upbit provides the same fees for both makers and takers - 0.25%. Such a number is considered to be an industry standard, so, in most cases, fees will be higher rather than lower.

When it comes to withdrawal fees, they differ depending on the cryptocurrency that you choose. For example, BTC withdrawal fee is 0.0005BTC, ETH - 0.01ETH, LTC - 0.01. If you want to find out more about the fees for other cryptocurrencies, you can check them out on the company's official site.
Considering Upbit fees, it's a good platform for maximizing your profit.
High Liquidity
Soon after Upbit was launched it became one of the top crypto exchanges in terms of trading volume. However, at the moment, Upbit is no longer among the leading platforms.
As of writing this, Upbit is in 63rd place with a 24-hour volume of $323,555,840. While that's not very impressive, it remains one of the top exchanges based on the market cap.
Note: since all the information was provided at the time of writing this article, you should check the data once again when reading this Upbit review.
Now, when talking about trading volume, you will also hear the term liquidity. Both of them are very common when it comes to crypto exchange platforms. While some people think that these terms mean one and the same thing, they actually refer to different things.
Volume refers to the number of shares that are traded during a specific period of time, whereas the level of liquidity defines how easily the asset can be sold for its current market price. That said, while these terms are completely different, they interrelate with each other, meaning that trading volume indicates the liquidity level of a specific asset.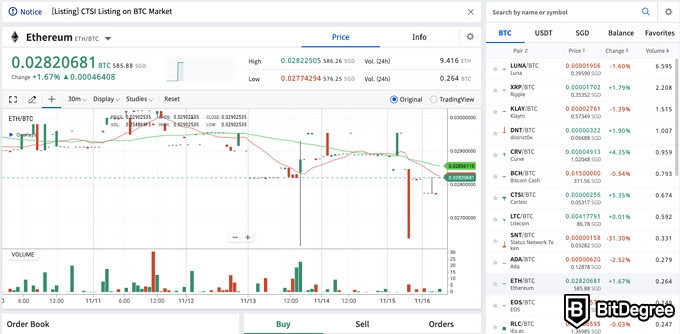 Since Upbit can compare with the top players when it comes to trading volume, the platform manages to provide high liquidity, meaning that the asset can be sold for its market price very quickly. This is one of the reasons why Upbit exchange is so recommended.
Suitable for Beginners
Everyone keeps talking about cryptocurrencies and trading; however, what some people don't understand is that this process is not actually that simple. That being the case, if you choose to use a comprehensive trading platform for the very first time, you might end up really confused.
To prevent this from happening beginner crypto traders should choose easy-to-use platforms that provide all the necessary features, clear interface and really helpful customer support (we'll focus on that in the further section) that would answer all the questions when needed.
When it comes to the Upbit crypto exchange, it seems to be one of the better crypto trading platforms for beginners. You'll be able to see market data and real-time trends as well as charts and analyses of different cryptocurrencies. Needless to say, it will help you to make the right decision when buying and selling different cryptocurrencies.
If you'd like to learn about an even more beginner-friendly exchange platforms, though, you should make sure to give Binance, Kraken, and Coinbase a try.
Helpful Customer Support
As mentioned in the previous section, the helpful customer support that you can rely on in case any questions or issues on the platform appear is always necessary. It's not a secret that many services fail to provide you with that; however, what about Upbit?
According to multiple customer Upbit reviews, it has very polite support that answers all the questions when needed. You can contact the company via phone, email and KakaoTalk. If you're not aware KakaoTalk is an app that can be used for messaging and talking. It's very popular in South Korea.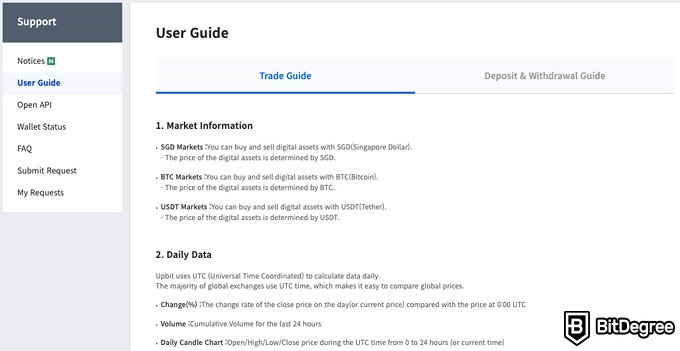 Not to rely only on customer reviews, I did perform a test on Upbit customer support. I asked them a question related to trading and they responded very quickly, providing me with a clear answer and additional material for self-improvement.
Now, if you have a very generic question about the platform and its navigation, you can simply visit the company's official website and click on "Support". There you'll be able to find notices, a user guide that includes a trading guide as well as a deposit & withdrawal guide, an open API, wallet status, and an FAQ section.
When it comes to FAQ, you'll find information related to an account, security, 2FA, exchange, deposit&widthrawals, and trading. While you'll be able to find almost everything here, more specific questions should be directed towards Upbit customer support.
Thus, if you haven't tried any other crypto exchange platform before and want to begin with a customer-friendly platform, Upbit might be a very good option for you. Now, if you want to check out other easy-to-use and highly-recommended cryptocurrency exchanges, you should consider Coinbase, Binance, and Coinmama.
App Available
The majority of high-rated crypto exchange platforms provide you with the possibility to use not only a desktop app but also a mobile version of the service. That's needed if you want to use the service not only when you're at home but also on the way to work, home, or any other time when you don't have a possibility to use your computer.
Now, when talking about Upbit, I want to reassure you that this crypto exchange won't limit you. The desktop application is available for Mac and Windows devices. The mobile app is created for both iOS and Android devices.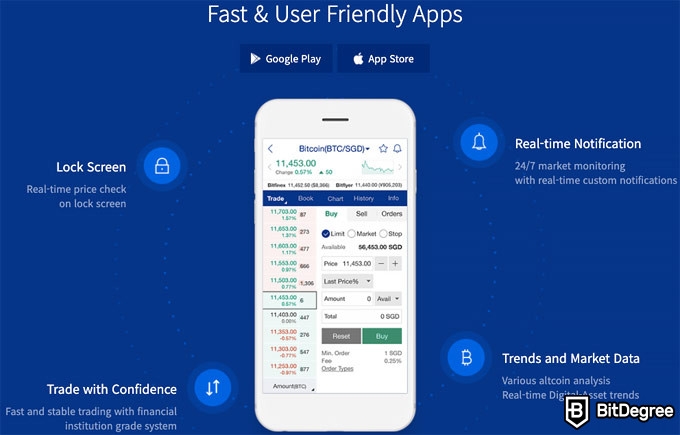 Now, you may have noticed that some trading apps fail to provide a pleasurable experience due to certain technical issues. While this is quite common, it seems that there won't be such issues when it comes to Upbit. The company's app has 4.3 stars on the Google Play store, which is quite a good evaluation, to say the least.
Now, when using the Upbit app, you'll be able to choose from more than 150 assets and more than 220 markets. What is more, your security will be improved by 2FA and fund password, and you'll get a multi-signature cold wallet.
As mentioned at the beginning of this Upbit review, if you want to keep your cryptocurrencies safe, you should always go for cold wallets instead of online ones. I'd actually recommend getting yourself a hardware wallet, such as Ledger Nano X and Trezor Model T.
Now, getting back to the app, the majority of customers claim that it has a very clear interface that is super easy to use and navigate. As always, you'll be able to come across some negative reviews as well. It seems that some people had issues with the verification process and some concerns when changing the password. Needless to say, there are some negative aspects surrounding the Upbit app, however, most of them are rather positive.

Did you know?
Upbit Review: CONS
The previous part of this Upbit review covered all the positive aspects of this crypto trading platform, however, this review is not finished yet. It's time to distinguish other factors that might be a deal-breaker for some.
Leverage Trading Not Available
The first thing to be discussed when it comes to Upbit review cons is leverage trading. The platform doesn't provide you with such a possibility, however, I would still like to explain what it is and how it works for your personal knowledge.
Leverage trading, also called margin trading, is the type of trading when you can trade higher amounts than you have available at the time. If you find it difficult to understand, imagine it as a loan and things will get so much clearer.
While leverage trading increases the amount of a possible reward, there are also greater chances of losing everything. Imagine that you want to trade for $30 and you use a leverage of 100:1 (the level of leverage that you can choose completely depends on the platform). It means that by placing a trade for $30, this amount multiplies by 100 times and you can now trade $3000 instead of $30.

While being able to trade bigger amounts of money than you actually own might sound really attractive, imagine how much you could lose. In case you decide to take advantage of margin trading, it's recommended to choose crypto exchange platforms that offer negative balance protection, meaning that you'll be stopped in case your account goes into minus. This way, you can maximize your earnings and, at the same time, make sure that you're getting into depth.
Now, even though Upbit exchange doesn't offer margin trading, I wouldn't say that this is such a bad thing, especially when it comes to beginner traders that lack the experience to make such risky investments.
Only South Korean Won Supported
If you take a look into the list of the fiat currencies that Upbit supports, you'll see that there's only one asset to choose from - the South Korean Won. This means that if you want to purchase crypto using EUR or USD, you won't be able to do that.
What you should know, though, is that many cryptocurrency exchanges that accept fiat currencies, charge quite significant fees, so that's something to keep in mind when choosing a crypto exchange.
Now, if Upbit exchange supports only one fiat currency, you're probably wondering how you should purchase crypto using this platform. The process is still quite simple. You should first choose a crypto exchange that supports fiat currencies that you need, purchase cryptocurrencies and then transfer them to Upbit to start trading.
However, before doing that, you should ask yourself, do you need to do all that when there are easier ways? Since I included multiple positive aspects into this Upbit review, you probably know that it's pretty good, however, it doesn't mean that there are better options.
If you were to look for the most reliable crypto exchange that would support multiple fiat currencies and provide you with robust security as well as very attractive features, you should definitely check out the list for the best-rated providers. Such platforms include Coinbase, Binance and Coinmama. Make sure to check them out before deciding which platform to use.
Not the Best Reputation
When choosing a crypto exchange, it's important to check out customer reviews and see what they have to say. However, what you should keep in mind is that people tend to write reviews when something's wrong more commonly compared to when they're actually pleased with the service or product.
Now, to find out how good Upbit crypto exchange is, I checked out multiple customer reviews and found out that there's quite a good amount of negative ones.
People mostly say that they experience issues with the verification process and some even lost cryptocurrencies while using the platform. You should definitely take this into account.
Another aspect to note at this point of Upbit review is that this crypto exchange doesn't have the best reputation. It's highly related to the fact that in November 2019, Upbit experienced a huge hack. It cost the company 342,000 ETH that was valued at about $50 million at the time.
While many crypto exchange platforms have experienced quite similar issues at some point in their existence, this is definitely a huge problem that users will remember for a long time.
Not Available for US Residents
When choosing a crypto exchange platform, make sure to check out not only what kind of features it comes with but also whether or not it's available in your country.
You might be slightly disappointed hearing this, however, Upbit is only available to South Korean customers. Due to strict regulations, Upbit is unable to provide services for US residents.
If the platform is out of reach for you, consider other crypto exchanges. You can check the full list of recommended platforms to find the most suitable option for you.
How Does Upbit Exchange Work?
Upbit is one of the customer-friendly exchanges, so you won't have any issues when creating an account. However, to make sure that you go through these processes smoothly, I would like to provide you with a step-by-step guide on how to do that.
How to Create an Account on Upbit?
Follow these easy steps to create an Upbit account in a few minutes.
Step 1. Go to the top of the main Upbit page and click "Sign Up".
Step 2. Provide your email address, create a password based on the requirements, certify that you're at least 18 years old and check the box called "I'm not a robot".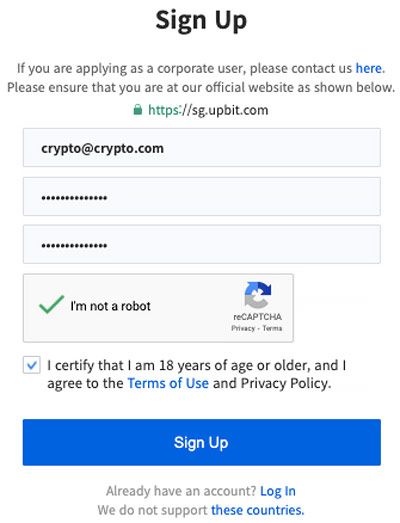 Step 3. Go to your email and click on the verification link. You must do that within 30 minutes.
That's it, you have your own Upbit account!

Pros
A very well-known crypto exchange platform
More than 500 different cryptos available
Two-factor authentication
Main Features
Over than 100 different cryptocurrencies available
Strong security
Small withdrawal fees

Pros
Secure and reliable
Low fees
A good amount of fiat currencies accepted
Main Features
Reputable exchange
Multiple fiat currencies are accepted
Relatively low trading fees

Pros
Anonymous trading
Secure
Supports a variety of cryptocurrencies
Main Features
Easy to use
Low fees
Good security
Conclusions
Upbit is one of the most popular South Korean crypto exchanges that provide customers with more than 200 supported assets, strong security, high liquidity, low trading fees and stress-free usability, even for beginners.
However, while it sounds like a highly recommended crypto exchange, there are some concerns about this platform. In 2019 Upbit was hacked, leading to the loss of 342,000 ETH that was valued at about $50 million at the time. This is something that you should take into account.
Moreover, Upbit doesn't offer leverage trading, supports only one fiat currency - South Korean Won, and is not available for US residents. That being said, you should think everything through before deciding to use this platform. And remember that there are better alternatives to be checked out, as well - Kraken, Coinbase and Binance should be at the top of your list!
The content published on this website is not aimed to give any kind of financial, investment, trading, or any other form of advice. BitDegree.org does not endorse or suggest you to buy, sell or hold any kind of cryptocurrency. Before making financial investment decisions, do consult your financial advisor.
About Article's Experts & Analysts