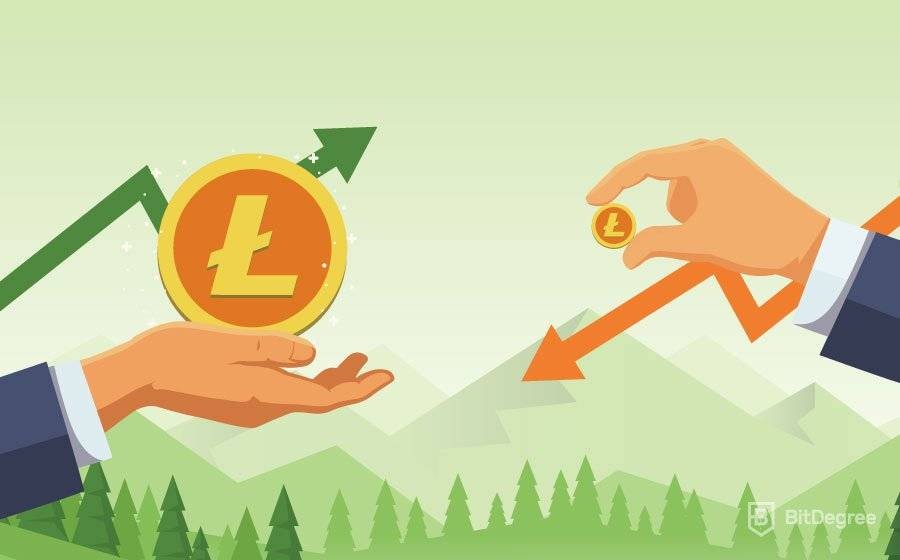 Choosing which cryptocurrency to invest in can be a headache, especially as the markets change so quickly. One of the most successful coins of 2017 was Litecoin, which increased its value by more than 5000% in just 12 months.
Litecoin was originally created in 2011 after it forked an updated version of the Bitcoin client. This is why it's sometimes called Bitcoin-Lite! Don't worry, this will all be explained!
In this complete guide, we will tell you everything you need to know about Litecoin. This will begin with some background information on what Litecoin is, and whether we think it is a good or bad investment. We are also going to show you how to buy Litecoin, and which wallet you should store it in.
So, by the end of this guide, your question "Should I buy Litecoin?" will be a little easier to answer. Well… what are you waiting for?! Let's dive in!

Did you know?
Want to get smarter & wealthier with crypto?
Subscribe - We publish new crypto explainer videos every week!
How to Make Passive Money with NFT? (Explained!)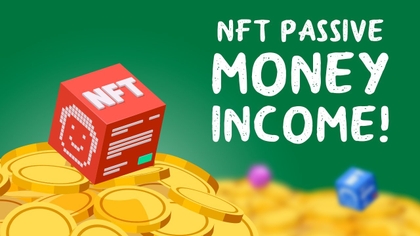 Should I Buy Litecoin: What Is Litecoin?
Litecoin, also known by its currency code LTC, was created by Charlie Lee in 2011. Lee wanted to change the Bitcoin blockchain to make it "lighter", meaning that it can process transactions quicker and cheaper. To do this, he forked the Bitcoin blockchain.
Are you wondering what a fork is?
Well, a fork is when a new blockchain takes the original code from a previous blockchain but makes changes to the technology to improve what it can and can't do. That is exactly what Litecoin did. It used the original Bitcoin blockchain but made it quicker and cheaper to use!
Forks happen all the time in the cryptocurrency world. Other coins such as Bitcoin Classic, Bitcoin Unlimited and Bitcoin Cash are all forks of the original Bitcoin blockchain. Ethereum was also a fork of Ethereum Classic! Here are some improvements that Litecoin made from the Bitcoin blockchain.
Mining
Mining Bitcoin has now become very difficult for people who do not own expensive hardware. When people mine Bitcoin, they use their computing power to help verify transactions on the network and receive extra Bitcoin as a reward.
Although you never actually see what is happening, this extra power solves really difficult mathematical problems. These problems are so difficult that no human could solve it, that's why we use supercomputers! This is what makes blockchain technology so secure and decentralized.
However, as more and more people use Bitcoin, the network becomes larger. There are more computers trying to mine Bitcoin, which means more competition. So, the hardware needed to be a successful miner becomes more and more expensive and requires more electricity.
Litecoin solved this problem by changing how the blockchain verifies transactions. Instead of using expensive ASICS (application-specific integrated circuit), it uses GPUs (graphics processing units). GPUs are much cheaper and use less energy, meaning that anyone can mine Litecoin!
If you're not quite sure what that jargon means — basically, ASICS and GPUs are different types of computer hardware.
Transaction Speeds and Fees
The time it takes for a Bitcoin transaction to be confirmed is around 10 minutes. In the real world, this is quite slow. As Litecoin is a lighter version of Bitcoin, it is able to average transaction speed of around 2 ½ minutes!
By allowing people to use GPUs to mine, this speeds up the network for everyone. Quicker transaction fees aren't the only benefit over Bitcoin that Litecoin has. The average cost to send a Litecoin transaction is $0.23, whilst the average Bitcoin transaction costs $2.83.
So, as you can see, there's quite a difference, right?
No Threats of a Flood Attack
In 2015, the Bitcoin client experienced a flood attack, where hundreds of thousands of spam transactions were sent to the network! The purpose of a flood attack is like a virus — bad people try to damage a system.
Imagine if somebody sent you 200,000 emails at the same time. The network would not be able to process so many transactions (emails) and it would cause the server to break!
Charlie Lee noticed the threats of flood attacks when he was building Litecoin in 2011 and set out to make sure this would not happen to his blockchain! Litecoin aims to resolve the scalability issues that Bitcoin has — which means to allow more transactions to happen at a single time on the network.
So, now you know some background information about Litecoin, let's have a look at whether Litecoin is a good or bad short-term investment.
Should I Buy Litecoin as a Short Term Investment?
When people invest money in cryptocurrency, they should decide whether they want to hold their coins for the short term or the long term. When we describe an investment as a short term, we generally mean between 1-12 months. However, more experienced traders might see a short-term investment of days, hours or even minutes!
This could be because investors are expecting an event to happen that will increase the value of the coin, but then they expect the price to decrease after. For example, if you made a short-term investment in Unikoin Gold (UKG) between November 2017 and February 2018, you would have made over 600% profit! That is an example of a good short-term investment.
However, if you held on to it for much longer, the value would have gone down to its original price! So, now that you know what a short-term investment is, let's have a look at some advantages and disadvantages of short-term investing in Litecoin.
Advantages
High trading volume: Litecoin has been trading since 2011 and is an established top 10 coin. Meaning that it is a popular choice for investors. If a cryptocurrency has a high trading volume, it means you will have no problems finding buyers to sell to. If there are low trading volumes, it means you could find it difficult to find a buyer!
Listed on Coinbase: Coinbase process more cryptocurrency transactions than any other exchange, even though they only have four coins listed! One of these is Litecoin, meaning that you can easily buy and sell your coins. Even better, you can deposit and withdraw in real-world money! This is a huge advantage Litecoin has over other coins.
Disadvantages
Volatility: Volatility is a big problem in the cryptocurrency markets. Volatility means that the price of a coin goes up or down very quickly. This can make a short-term investment in Litecoin high risk. For example, if you had bought Litecoin in late December 2017, its price went down by more than 50% one month later!
Should I Buy Litecoin as a Long-Term Investment?
When people invest in a cryptocurrency long term, they expect their value to increase slowly. This generally means that they do not expect a lot of market volatility and that the coin is low risk. For less experienced traders who can't handle large price movements, long-term investing is more suitable! A long-term investment is normally for 1 year or more.
A good example of a long-term investment is Bitcoin. If you had purchased 1 Bitcoin in 2011 it would have cost you about 30 cents. If you were brave enough to hold on to it until 2018, that 1 Bitcoin would be worth over $10,000!
Now that you know what a long-term investment is, let's have a look at some of the long-term advantages and disadvantages of Litecoin!
Advantages
Full-time leadership: Charlie Lee, the creator of Litecoin, now works on the project full time. Lee also has a team of highly experienced blockchain experts that are helping the company to grow.
Established: Litecoin is one of the most established cryptocurrencies, with more than 7 years of trading. In fact, it was the first ever alt-coin! This makes Litecoin investing less of a risk compared to some of the newer coins.
Small Investments: If you are looking to make a long-term Litecoin investment, you can invest small amounts on a regular basis. This will allow you to protect yourself from any short-term price movements.
Disadvantages
Blockchain scalability: Scalability issues are something that most blockchain projects aim to solve. Solving scalability issues means that the blockchain will not slow down as more people use it. Currently, Litecoin can process about 56 transactions per second. Which is good compared to Bitcoin's 7 transactions per second. However, it must be made quickly for it to be useful in the future.
Should I Buy Litecoin: How do I Invest In Litecoin?
One of the main advantages of investing in Litecoin is that you can easily buy it using fiat-money such as USD, EUR, and GBP! This makes it easier because you can use your debit or credit card, and even bank transfer (even PayPal is accepted on Coinbase!).
This is different from a lot of other cryptocurrencies. Usually, you have to exchange Bitcoin or Ether to get other cryptocurrencies, you can't just purchase them from a broker like you can Litecoin!
The best way to buy Litecoin is with Coinbase, they are the most popular broker exchange and it's great for beginners. Let's take you through the Litecoin buying process step-by-step, with some helpful images.

Did you know?
Want to get smarter & wealthier with crypto?
Subscribe - We publish new crypto explainer videos every week!
What is Web3? (Animated Explanation + Examples)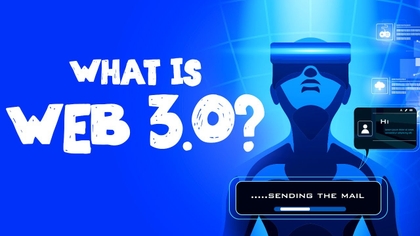 Open an account at Coinbase
First, you will need to visit the Coinbase website which you can do by clicking this link.
You will need to provide your full name, email address and a strong password. Make sure you keep this safe!
Next, you will need to confirm your mobile number. Once you receive an SMS, enter the code into Coinbase.
Congratulations, you now have an account at Coinbase!
Verify Your Identity Before Buying Litecoin at Coinbase
Click on Buy/Sell at the top of the screen.

You will now be told that you need to add a payment method. Click on Add Payment Method.

You will be asked if you want to add a bank statement or a debit/credit card. In this example, we will add a debit/credit card as it is the quickest way to deposit.

As Coinbase is one of the safest exchanges to buy from, they take security very seriously. You will now need to verify your identity. Click on Upload ID.
You can upload either a passport, driver's license or a government-issued ID card. Click on the one that you want to upload.

Next, you will be asked how you want to upload your ID. You can choose a webcam, mobile camera or a file upload.

Once you have uploaded your ID, you will get the below confirmation.

If the picture quality if not clear enough, you will be requested to upload it again.
You will now need to enter the billing address for your debit/credit card. Make sure that it matches your home address, as you might be asked to verify this at a later date.
Now you will need to enter your debit/credit card details. Don't worry, the Coinbase website is highly secure and they never get to see your card details as the numbers are encrypted.

Congratulations, you have now verified your identity and added a payment method! Now let's go and buy some Litecoin!
How to Invest In Litecoin at Coinbase
Now that your account has been set up, you are now ready to make your first Litecoin trade!
Click on Buy/Sell. If you have followed our verification guide correctly, your page should match the image below. Next, click on Litecoin.

Now you need to enter the amount of Litecoin that you want to buy (in the LTC box). Or, how much you would like to spend (in your local currency box). When you do this, the amount of Litecoin, or cash amount, will convert in the other box. In our example below, we are using GBP, and the price at the time of our trade was 1 LTC = £122.76However, cryptocurrency prices change all the time, so the price of Litecoin when you buy it will probably be different!
Once you click on Buy Litecoin, you will be asked to confirm your payment details. As you set this up earlier, you can click on Confirm.
Congratulations! You have now successfully invested in Litecoin. Remember, if you use your debit/credit card this should be instant. However, if you decided to register your bank account, it will take a few days for the payment to confirm.
Now that you have some Litecoin in your Coinbase account, it is now time to transfer them to your wallet. Let's start by understanding why it is important to move your coins out of an exchange.
Should I Buy Litecoin: Where to Store Your Litecoin and Keep It Safe?
When you buy crypto from a broker exchange like Coinbase, you are using a third-party company. What this means is that even though you own Litecoin (on paper), it is stored and controlled by Coinbase. Even though Coinbase is a secure exchange, if they were hacked, you could lose all your coins forever!
It isn't rare for third-party exchanges to be hacked. For example, the Bitfloor exchange had its servers hacked in 2012, with the hackers stealing more than 24,000 Bitcoins. That is now worth more than $200 million! A similar attack happened to the popular exchange Poloniex, where they had 12% of their Bitcoins stolen.
These are just two examples, but there are many more. This is why it is super important to use a wallet where you have complete control over your crypto. So, as soon as you have bought Litecoin on Coinbase, you should send it to a secure wallet.
Choosing a Wallet for a Short Term Litecoin Investment
There are many different Litecoin wallet types to choose from. Some are better for security, and others are better for convenience.
If you're looking to invest in Litecoin for the short term, I recommend using a software wallet. These wallets give you complete control over your private keys and you can send or receive coins quickly if you need to. There are many software wallets to choose from, but the one I recommend is Exodus.
Exodus is a multi-cryptocurrency wallet that supports 8 coins, including Litecoin. It is very popular because it is easy to use and offers a good level of security.
Check out our Exodus Wallet Review!

Pros
A very well-known crypto exchange platform
More than 500 different cryptos available
Two-factor authentication
Main Features
Over than 100 different cryptocurrencies available
Strong security
Small withdrawal fees

Pros
Secure and reliable
Low fees
A good amount of fiat currencies accepted
Main Features
Reputable exchange
Multiple fiat currencies are accepted
Relatively low trading fees

Pros
Anonymous trading
Secure
Supports a variety of cryptocurrencies
Main Features
Easy to use
Low fees
Good security
Choosing a Wallet for a Long Term Litecoin Investment
If you are looking to hold your Litecoin for the long term, it would be best to use a hardware wallet. This is the most secure option; however, it is less convenient than a desktop or mobile wallet if you need quick access to your coins.
The most popular hardware wallet is the Ledger Nano X, but it comes with a price tag!
The reason that a hardware wallet is so secure is that your private keys are stored on a hardware device (like a USB). You also have different recovery options that keep your cryptocurrency extra safe!
A hardware wallet is like having a huge safe, however, it's even more secure as you can still recover your cryptocurrency if the hardware is stolen!
For more information about how wallets work, see our guide here: How to choose the Best Cryptocurrency Wallet
Should I Buy Litecoin: Conclusion
If you have read this guide from start to finish, you should now have a good understanding of how Litecoin works. And you should no longer need to ask the question "Should I buy Litecoin?".
The most important thing before making an investment in any cryptocurrency is to do lots of research! As we explained in our guide, prices are very volatile and there are risks involved. So, you should only ever spend what you can afford to lose! There are no are guarantees.
If you do decide to buy Litecoin though, then this guide has shown you everything you need to know to do so. Don't forget the importance of storing it in a secure wallet too.
So, what are your thoughts about Litecoin? Do you think it is a good or bad investment? Let us know your thoughts!
About Article's Experts & Analysts