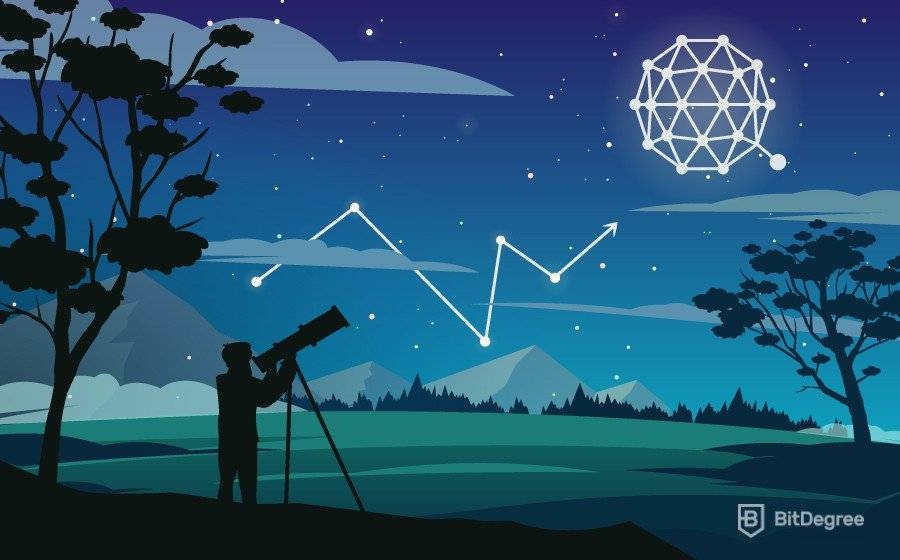 So, you've heard some exciting things about Qtum, want to know more and wish to hear a Qtum price prediction?
Well, you've come to the right place! Sit back, relax and let me tell you everything you need to know about the Qtum price prediction for this year and beyond...
The prices of cryptocurrencies are always changing. The technology is very new and we really have no idea how important it will be in the future. What we do know is that cryptocurrencies are very exciting, and a lot of people want to invest in them. Only time will tell who has invested in the right coins!
Is Qtum the right coin for you? Let's see…
In this guide, I'm going to tell you what Qtum is and where it's expected to be over the next few years. I'm also going to tell you what crypto experts think about it as an investment. By the end of this guide, you'll know what the experts think the price of Qtum will be this year and in the future. You'll also know what information they use to make a Qtum price prediction.
I won't be making any predictions of my own. I'm going to help you decide for yourself!
You won't be able to make your own Qtum price prediction until you have a good understanding of what Qtum is.

Did you know?
Want to get smarter & wealthier with crypto?
Subscribe - We publish new crypto explainer videos every week!
How to Pick the Right DeFi dApp? (Dos and Don'ts Explained)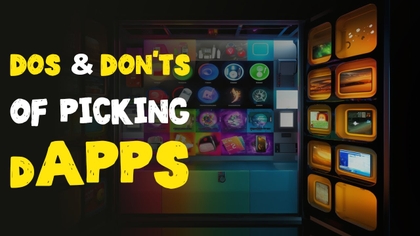 So, What is Qtum?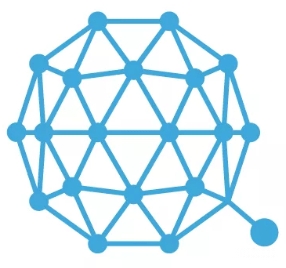 Latest Deal Active Right Now:
$300 + 40 DOGE BONUS
Huobi Black Friday Limited-Time Period
Huobi Black Friday & Cyber Monday 2023 period offers great bonus for new users - sign up & earn up to $300 + 40 DOGE bonus!
Expiration date : 12/12/2023
3,817 People Used
Only 31 Left
Qtum is a cryptocurrency based in Singapore. It was developed by Patrick Dai and Jordan Earls. It went live in September 2017. It's pronounced as "quantum.
Qtum isn't just a crypto coin, it's a business-facing platform. This means that it's designed to be used by businesses for all sorts of different tasks. Qtum allows its users to develop smart contracts and dApps on a huge scale. It does this by combining the best bits from two of the world's biggest cryptocurrencies; Ethereum and Bitcoin.
Note: Smart contracts are guidelines for transactions. Transactions will only happen if all the guidelines of the contract are followed. dApps are decentralized applications. They don't have central servers that can be vulnerable to attacks by hackers.
Qtum has the potential to solve some of the main problems facing both Ethereum and Bitcoin. By combining parts of each, Qtum hopes to provide businesses with a way to process millions of transactions quickly and efficiently. This is something that neither platform has managed to do by itself so far.
Before I start talking about the price of Qtum, it's important that you understand a few things about price predictions in general.
A Short Note on Price Predictions
I have a confession to make — I don't know what the price of Qtum will be in two years or even what it will be in two weeks! In fact, nobody does! There, I said it. Can you ever forgive me? The truth is that no one can accurately predict the future prices of cryptocurrencies. If someone tells you they can, they're lying.
All I can tell you is what has happened to the price of Qtum since it was launched and what some clever people think might happen to it in the future.
For the rest of this guide, I will be talking about lots of different price predictions. I'll also tell you what those predictions are based on and then it's up to you to make your own decision. If you want to invest in Qtum then you can use this guide as the first step in your research.
Crypto Investment Lesson #1: Only spend what you can afford to lose!
Before I start to sound too much like a school teacher, I want to answer a few important questions. They are;
How has Qtum's price changed since it went live?
What do the experts think?
What's their Qtum price prediction 2023?
Let's start with a quick recap of how Qtum's price has performed so far…
Qtum Price Movement: Sept 2017-Sept 2018

When Qtum's main net went live on September 13, 2017, its price closed at 11.94 US Dollars (USD). In fact, Qtum's price had been as high as 18.26 USD as early as September 1.
The price remained between 10 and 20 USD throughout October and November 2017. By the middle of December, it had started to go up. On December 15, Qtum's price went above 30 USD for the first time.
One explanation for this jump in price comes from a crypto vlogger, CryptoClub. CryptoClub thinks that Qtum was an undervalued coin until it was presented at BlockShow Asia in late November 2017. CryptoClub argues that Qtum's price jumped after being showcased at the event.
After its appearance at BlockShow, Qtum was also praised on the popular crypto-news site Cointelegraph. Qtum's price had gone up by more than 20 USD within one day of the article being published on December 17. More mainstream media channels, like Forbes, began commenting on the increase in Qtum's value and the upward trend continued. By January 6, one Qtum was worth 106.88 USD.
CryptoClub's Qtum price prediction 2018 was that the price would settle at around 60 USD. This didn't happen. It slowly went back down again. At the end of 2018, one Qtum was worth 2.33 USD and in January 2023 it's worth $3.5.
Crypto Investment Lesson #2: Just because a coin price goes up, it doesn't mean that it will stay up!
Now you know the Qtum story, let's look at what might happen to its price for 2023 and why. Then you can make your own Qtum price prediction!
Qtum Price Prediction 2023
The first thing you need to know about any Qtum price prediction 2023 is that we are in a bear market. This means that prices are going down across the market so a lot of people are selling coins. Any Qtum price prediction 2023 is going to be affected by the bear market. However, most crypto experts are still confident that Qtum's price will go up in the second half of this year.
A lot of the information you need to make your own short-term Qtum price prediction is available from Qtum's homepage and CoinMarketCap. These two sites will give you a good idea about what kind of investment Qtum is.
Qtum Homepage Information
The two most important pieces of information you'll find on the Qtum homepage are:
A number of nodes: Nodes are computers on the Qtum network that contain a full record of all transactions made on it. Nodes support and improve the network. Qtum has 6,569 nodes on its network. This is a good-sized community. Bitcoin only has about one-third more nodes in its network (9,977) and has been around for nine years longer!
A number of dApps: Qtum currently lists 27 dApps that are operating on its network. This is still way behind Ethereum's 1,577 dApps but it's an okay start. Qtum has a varied selection of respectable dApps and a strong community of developers supporting them.
Having a strong community is very important for the success of a new cryptocurrency. Some vloggers like LoKeyMoney thought the strength of Qtum's community was enough to suggest a short-term price of around 80-120 USD back in 2018. However, this assessment relied on the market as a whole improving. In my opinion, this prediction was very high for a platform that had only 27 dApps, half of which weren't even live yet! That said, this prediction was far from becoming reality.
When it comes to a few-year predictions, experts from capital.com predict that Qtum price should go up to $3.82 by the end of 2023. That's a very insignificant increase compared to the current price ($3.5).
One of the best ways to make a short-term Qtum price prediction is to look at the numbers. The best place to look at the numbers is on CoinMarketCap (CMC).
CoinMarketCap Numbers
CMC offers detailed information about how well cryptocurrencies are performing. Here's some of the useful information that CoinMarketCap has recorded about Qtum;
Historic data: By looking at Qtum's historical data, we can see that the price of Qtum has been quite stable over time. It hasn't gone up and down as much as volatile coins like TRON or Verge.
Market availability: CMC lists all the different crypto exchanges where you can buy Qtum. It also shows how many Qtum trading pairs are available on each. CMC currently lists 101 Qtum trading pairs across more than 25 different exchanges.

Note: A trading pair is two currencies that are being offered for trading. Think of it like a Bureau de Change at the airport. A trading pair for Qtum will look like this, 1 QTUM = 3.52USD. The availability of Qtum for trading is a good sign that investors trust the coin and want to buy it. However, none of the exchanges listed on CMC offer Qtum for trading with fiat currencies. This means that traders who don't already own cryptocurrency will find it harder to buy Qtum.Note: Fiat currencies are the official currencies of countries. Examples include the British Pound and the Indian Rupee.
Scarcity: Qtum has a total supply limit of 107,822,406 CMC lists Qtum's circulating supply as 88,647,552 QTUM. This means that three-quarters of its total supply has already been issued. Soon it will be scarce which means it will be harder to buy and its price could go up.
Market Cap: The total value of all the Qtum in the world today is $349,458,486.90. That makes it the 79th biggest cryptocurrency on the market.
2023 Predictions Conclusion
In the short-term, any Qtum price prediction should be based on facts. So, keep up to date with the size of Qtum's community and how well it's performing on CoinMarketCap over the next few months.
Crypto Investment Lesson #3: Do your homework!
Now let's look a little further into the future. What factors will be affecting the price of Qtum over the next few years?
Qtum Predictions: 2023 and Beyond!
There are several things you should think about when you make a long-term Qtum price prediction. The first is the number of other platforms that are similar to Qtum. These other platforms are competition and can affect the Qtum coin price.
Competition
The market for platforms like Qtum is very crowded. Ethereum was the first platform to offer users smart contract development and dApps and it's still the biggest. However, there are plenty of other platforms that are challenging Qtum's place in the market. Check out some of Qtum's long-term competition:
EOS has got a lot of people very excited. Some think it will be the new 'king of dApps'. It went live on June 5, 2018, so developers can now build on it.
NEO is sometimes called 'Chinese Ethereum'. It offers users similar services to Qtum. The advantage it has over most other cryptocurrencies is its close relationships with the Chinese government and leaders of Chinese industries.
Lisk is a platform with big plans for the next few years. It plans to launch a decentralized crypto exchange which could make it a major market player.
Cardano was created by one of Ethereum's founders. It has been in development for a long time but experts are very excited about it. It could go live within a year and cause a lot of problems for other platforms on the market.
Qtum will have to compete with these four platforms and Ethereum over the next few years! It will be a tough challenge and only the strongest will survive. The Qtum coin price will depend on how well it can compete with other platforms.
Crypto Investment Lesson #4: Research the market!
Two of the ways Qtum hopes to fight off its competitors is through partnerships and marketing…

Did you know?
Want to get smarter & wealthier with crypto?
Subscribe - We publish new crypto explainer videos every week!
What is a Crypto Mining Rig? Is it Worth it? (EASILY Explained)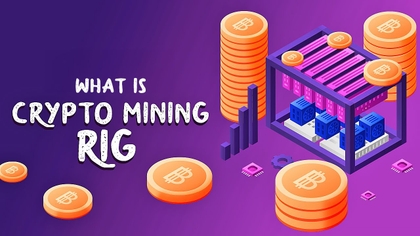 Partnerships
Qtum has plans for two major partnerships in the coming years;
Starbucks: Qtum is negotiating an agreement with the giant coffee chain, Starbucks. A partnership of this size would be great for the long-term Qtum coin price.
360 Finance: Qtum is developing a blockchain research center with the Chinese financial technology company, 360. This partnership could give Qtum more access to Chinese markets and help it compete with platforms like NEO.

Marketing
The team at Qtum will be doing everything they can to get their platform as much attention as possible. Its appearance at BlockShow Asia caused the Qtum coin price to go up but they didn't stop there.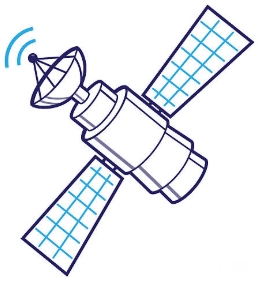 In February 2018, Qtum launched a blockchain into space! The platform teamed up with a Qtum dApp called SpaceChain to promote space exploration and the idea of a decentralized internet.
It's exciting for investors to see platforms exploring new fields of science. Qtum will continue to develop these sorts of projects and their success could cause the Qtum coin price to go up.
Next, I want to talk about Qtum Roadmap. Looking at the technical improvements Qtum hopes to make in the next few years will help you make an accurate Qtum price prediction.
Note: A roadmap is a list of technical goals a cryptocurrency hopes to achieve over a set period of time.
Qtum Roadmap
The biggest technical development going on at Qtum is the X86 Virtual Machine. Think of a virtual machine as a factory where dApps and smart contracts are built. Qtum has been using Ethereum's factory which is called the EVM. Qtum thinks that the X86 VM will be a better way for developers to build the dApps and smart contracts of the future.
Other important dates on the Qtum roadmap are March 2019 and March 2020. In each of these periods, Qtum will release 6 million new coins. This means that by March 2020, the total Qtum coin supply will be in circulation.
If the X86 VM is working well and impressing the development community by the time the total coin supply is in circulation, 2023 could be a very important year for Qtum. Any Qtum price prediction should include these two factors. The effect they have on the Qtum coin price could be huge.
Crypto Investment Lesson #5: Know your product!
Before you go away and make your own Qtum price prediction, let's have a quick round-up of all the important issues. We'll look at a few more expert predictions and then you should be able to decide if Qtum is the right investment for you.

Pros
A very well-known crypto exchange platform
More than 500 different cryptos available
Two-factor authentication
Main Features
Over than 100 different cryptocurrencies available
Strong security
Small withdrawal fees

Pros
Secure and reliable
Low fees
A good amount of fiat currencies accepted
Main Features
Reputable exchange
Multiple fiat currencies are accepted
Relatively low trading fees

Pros
Anonymous trading
Secure
Supports a variety of cryptocurrencies
Main Features
Easy to use
Low fees
Good security
Is Qtum a Good Investment?
As you've seen, there are a lot of things that could affect the Qtum coin price this year and in the future. But is it a good investment?
Technically, Qtum is as strong as any other platform on the market. It benefits from being based on two of the most successful cryptocurrencies in the world. It's even offering its users services that are an improvement on those offered by Bitcoin and Ethereum!
Some of the tech Qtum is developing is really exciting. However, it has a lot of competition. The real winners in cryptocurrency are going to be the platforms with the biggest and strongest communities. Qtum isn't as popular as Bitcoin or Ethereum but it could be in the future. This will depend on the dApps that are built on Qtum and the real-world partnerships it forms.
If Qtum hosts a super-fast payment system that's used in every Starbucks around the world then its value will go up like a rocket. This hasn't happened yet though. However, crypto experts still have a lot of confidence in Qtum.
Coinliker has published a quite positive Qtum price prediction considering the cryptocurrency market crash that happened at the end of 2018. They think that within one year the price of Qtum will be 38.45 USD and within five years it will be 140.73 USD. This is a very high valuation, but it does tell us something about growing confidence in the market in general.
WalletInvestor has published a less confident Qtum price prediction. They think that within one year the Qtum coin price will be 1.44 USD. I think this is a more realistic valuation. However, the crypto market is less than ten years old so anything is possible!
What do you think? A few final thoughts and then you're on your own!
Qtum Price Prediction: Final Thoughts
Investing in cryptocurrencies is still new and can be very dangerous! No one really knows what's going to happen next. There are so many things that could happen that we can't predict. All the governments of the world could meet up tomorrow and ban cryptocurrencies! We just don't know…
Don't think of cryptocurrencies as a money-making scheme. Think of them as the technology of the future. The price of cryptocurrencies might go down, but the tech isn't going anywhere! So, look further into investing in Qtum if you want to be part of a community that's trying to change the world.
Crypto Investment Lesson #6: Have fun! You're investing in the future of money!
Now that you know just about everything there is to know about making a Qtum price prediction, what's your Qtum price prediction going to be? Is the Qtum coin price going up or down? Your guess is as good as mine, so let me know!
About Article's Experts & Analysts