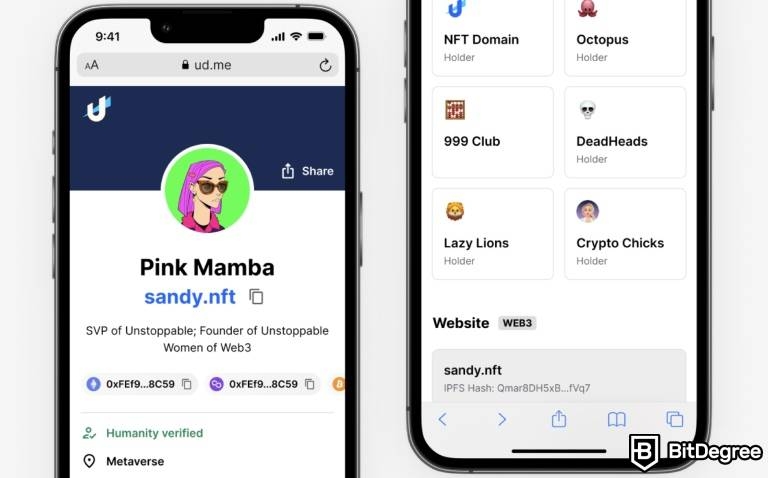 If you've spent some time in the crypto industry, there's a pretty good chance that you've heard about Unstoppable Domains before. We have a dedicated review of the platform, as well - it's a project that offers a unique service to crypto and NFT enthusiasts, all around the world. Today, we're going to take a closer look at how does Unstoppable Domains work!
In the aforementioned review, we've established that Unstoppable Domains is a crypto domain name registrar - one that aims to replace the traditional convoluted and confusing wallet addresses, as well as provide the holder with some additional perks and benefits.
While the underlying goal is certainly very notable, many crypto enthusiasts and industry newcomers find themselves confused - how does this even work, in the first place? Are Unstoppable Domains decentralized? Is it a subscription? What about ENS - how are these two services different?
All of these questions - and many more! - will be answered in this very article!

Did you know?
Want to get smarter & wealthier with crypto?
Subscribe - We publish new crypto explainer videos every week!
How to Avoid Crypto Taxes? (Legal Ways Explained)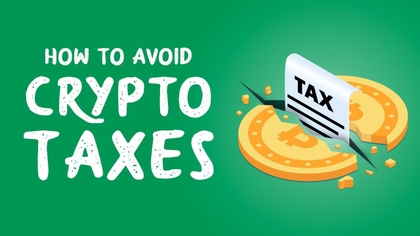 What is 'Unstoppable Domains'?
To start things off, even though we've already covered this topic extensively in the Unstoppable Domains review, it's a good idea to still have a quick refresher on just what this project is, and what are the main goals that it aims to achieve.
Latest Deal Active Right Now:
REDEEM $600 PRIZE
Binance Cyber Monday
Attention new Binance users: this Cyber Monday, you can score up to $600 in rewards by completing special tasks. Activate this amazing Binance Cyber Monday deal using the code – 49316610!
Expiration date : 05/12/2023
6,127 People Used
Only 16 Left
I'll keep things short and simple - if you're not familiar with UD, at all, I would highly advise you to go and check out the aforementioned review, before continuing with this article.
The key point that you need to know before starting to figure out how does Unstoppable Domains work is that this platform aims to solve one big issue associated with crypto - the confusing and difficult-to-manage nature of wallet addresses.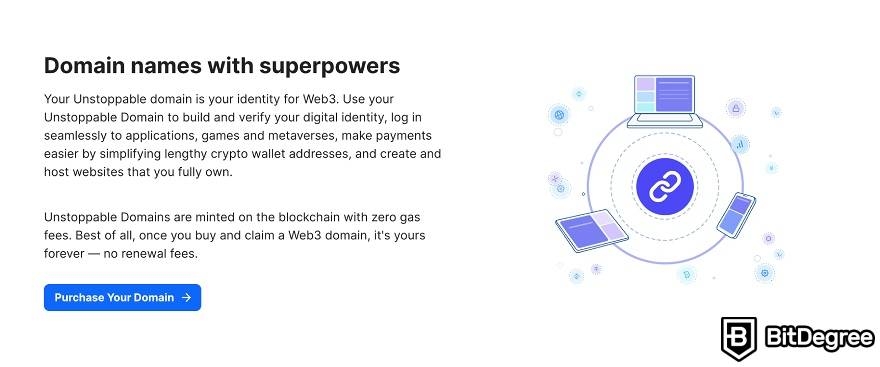 The way that UD approaches this topic is by offering its clients unique, one-of-a-kind crypto domain addresses. Their structure is rather simple - you decide on the word(s) that you'd like to use (terms, names, slang words, numbers - frankly, any type of word or combination of words), and choose a dedicated ending, from the provided list.
You would then purchase your domain name, and associate it with your wallet address(s). Then, whenever you need to enter your address with some crypto service (i.e. exchange), you could enter your simple-to-read, Unstoppable Domains version of the address, and the funds would reach your wallet, either way!
The process sounds pretty simple, on the surface level, but at the same time, it invokes a lot of potential questions, as well.
How Does Unstoppable Domains Work?
So, then - in order to understand how does Unstoppable Domains work, you need to have some basic knowledge regarding crypto and Web 3.0, in general. To keep things as clear as possible, we'll approach the topic like this: first, we'll talk about the general idea behind Unstoppable Domains' business model, and then address specific questions later on.
On top of that, we'll also talk about how to use Unstoppable Domains, in general - while it's not really something that you'd find unclear or frustrating, whilst accessing the platform yourself, beginners in the field might still find a step-by-step guide useful!
Now - the key point to figuring out how does Unstoppable Domains work is to understand that what you're essentially buying from the company is an NFT - a non-fungible token.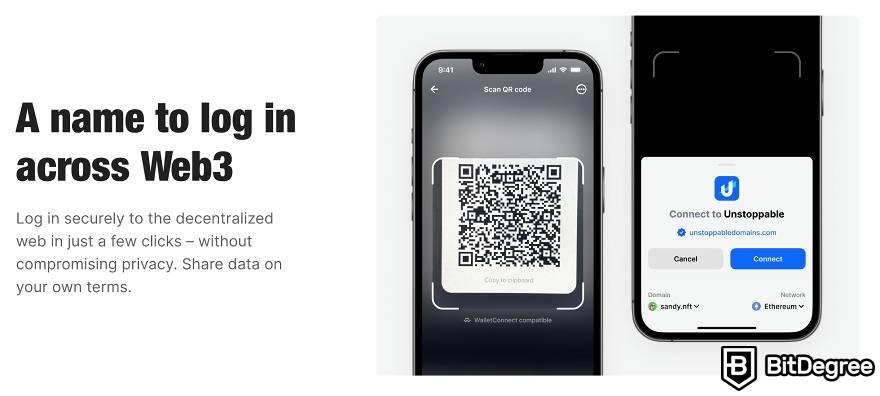 "Buying from" might not even be the correct way to phrase it, though, if we were to get into the semantics of things - instead, once you pay for the domain of your choice, the NFT representing that domain will be minted, and transferred to your wallet.
This NFT will be associated with your wallet address - that makes sense. However, Unstoppable Domains does also have a special interface where the user can input different wallet addresses, from different networks, and all of them will be linked to the same crypto NFT domain.
This, in turn, answers the very first, major question - can you link up multiple wallets with your Unstoppable Domain? Yes, you can - however, all of them must be based on different networks.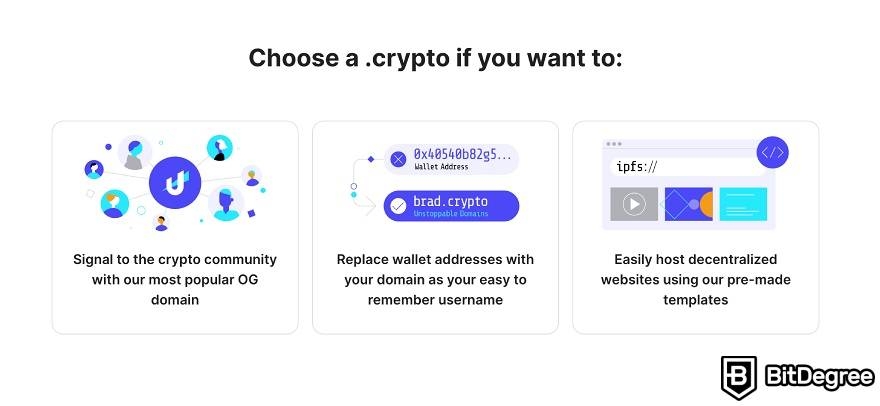 What would this look like in practice? Well, imagine that you have a dedicated Ethereum wallet, as well as one to store your Binance Chain tokens, too. Both of these wallets possess different addresses - completely different ones, mind you, granted that they are totally different networks.
Now, as you learn how does Unstoppable Domains work, you'll be able to submit both wallet addresses to the relevant section of UD's platform - there will be input slots dedicated to this purpose. Once done, whenever someone sends you tokens from either an ETH or a BNB address, those tokens will automatically go to the respective wallet of your own. Neat functionality!
Are Unstoppable Domains Decentralized?
Granted that UD is a big phenomenon in the Web 3.0 space, a major question that keeps popping up for individuals looking to learn how does Unstoppable Domains work has to do with decentralization. Specifically, is UD itself a decentralized service, and who do the domains truly belong to, after the initial purchase?
First and foremost, no - Unstoppable Domains, in itself, isn't a decentralized platform. It's a legitimate, established company that deals in Web 3.0 crypto domains - in that sense, it's a centralized, traditional company hierarchy-employing entity.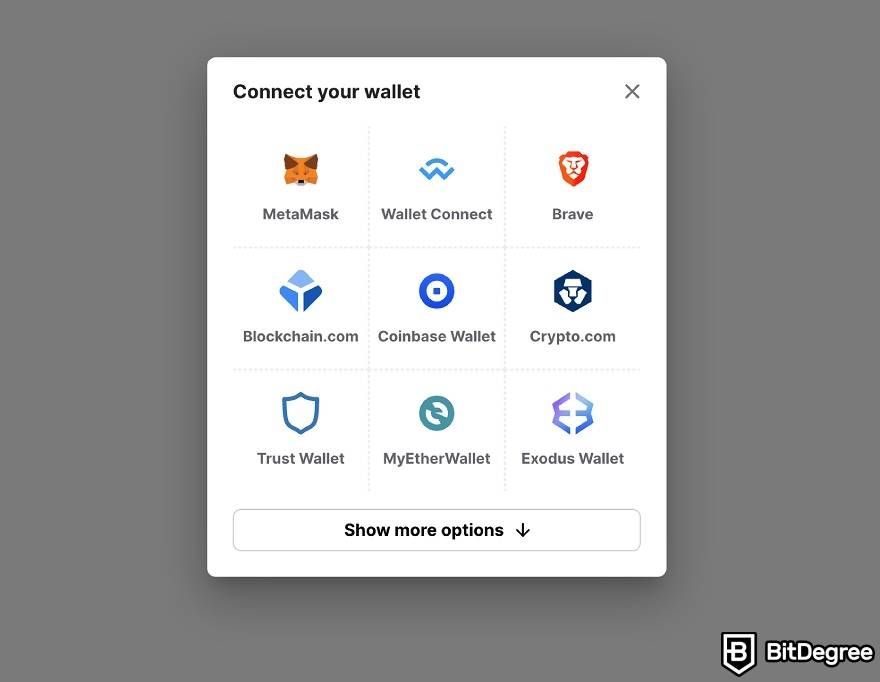 On the flip side, though, once you purchase a domain name from them, the entire concept becomes decentralized, in the sense that UD will not have access to your crypto wallet or the domain name itself, won't be able to manage or revoke it, and your ownership will remain anonymous, if you choose to keep it that way.
This is achieved with the help of the company's unique business model - the NFT domain is minted at the time of purchase, with the help of an underlying smart contract. Then, the domain is automatically transferred to your dedicated, non-custodial wallet - once you possess it, no one can take it from you, unless you were to lose access to your wallet, or it got hacked in or stolen.
So, in short, if you're trying to learn how does Unstoppable Domains work, you should be aware of the fact that, while the company itself features a centralized model of business, the underlying product - domain NFTs - is decentralized.
Do Unstoppable Domains Feature a Subscription Service?
Interestingly enough, this is actually one of the more common rumors associated with the crypto domains sold by UD. There's actually a pretty good reason why that's the case, as well.
While it's something that we'll talk about a bit later in the "How Does Unstoppable Domains Work?" tutorial, I've already mentioned earlier that these domains have a few different uses, with crypto wallet address substitution being the main, but not the only one. The fact that the term "domain" is included in the definition is kind of a hint to what I'm getting at.
Essentially, as a bystander, you might associate Unstoppable Domains with a traditional website domain subscription service. In the case of these types of domains, you would usually go to your website hosting provider, choose a domain name that you'd like your website to have, and then pay a monthly or annual subscription.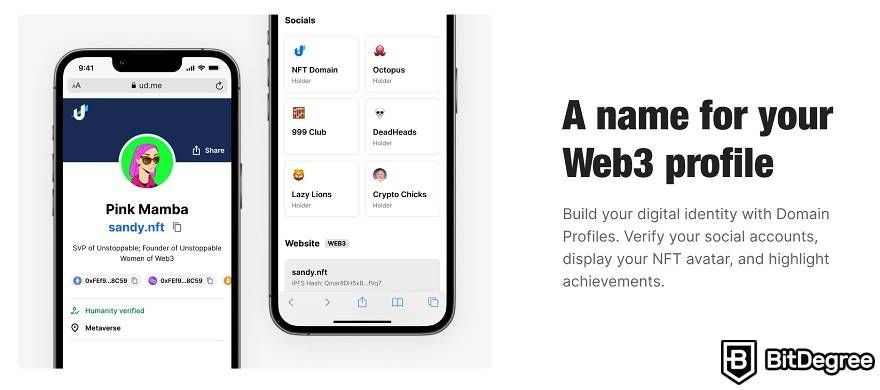 With the mentioned traditional domains, this makes sense. However, it's also not how Unstoppable Domains works, as a service provider.
Instead, with UD, you're subjected to a one-time fee, upon your initial purchase. That's the only time that you will need to pay anything out of pocket, to Unstoppable Domains - once you own the NFT, there are no further, ongoing payments, no subscription fees, nothing of the sort.
When it comes to NFT minting, there are usually network fees associated with the process, however. While these fees are unrelated to the brand in question, they are instead paid to the underlying blockchain. If you were to go ahead and use the services offered by Unstoppable Domains, there might be a fee like this associated with the domain acquisition process - that said, UD offers a way to avoid this, as well.
You would simply choose to mint your NFT on the Polygon network, instead of the default Ethereum option. With Polygon, there are no NFT minting fees! This, in turn, removes the only other potential fee that you might need to pay, throughout the entire process, not counting the actual purchase itself.
How are Unstoppable Domains Supported?
This might seem like a bit of a weird question, but what it essentially refers to is this - what's the logic behind UD, and *why* does the crypto NFT wallet address model work, in the first place?
This is, at its core, a pretty technical question. Luckily, there's also an easy way to answer it, as well.
Naturally, as you can probably imagine, by default, these pretty, clean and simple wallet addresses wouldn't work - if they did, we probably wouldn't have the bulky and frustrating addresses that we're so used to. So, service providers such as Unstoppable Domains need to find ways of how they can make other brands (be it centralized ones, or decentralized entities) accept their address model.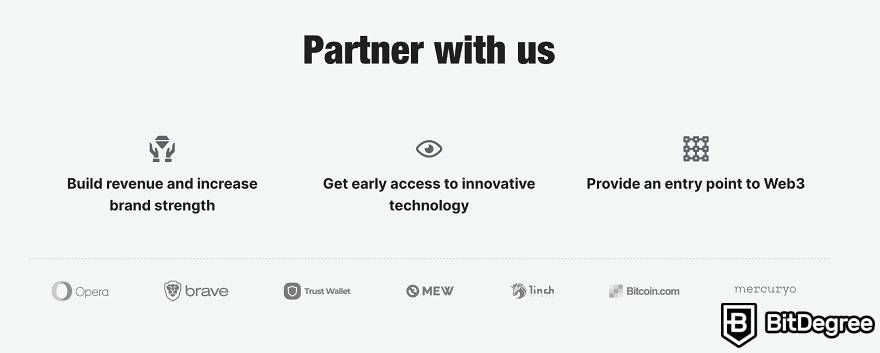 This is where the integration list comes in - while it's not really something that you'd usually learn about when looking into how does Unstoppable Domains work, you should still be aware of it, nonetheless.
As of me writing this tutorial, Unstoppable Domains features a bit over 700 different integrations, and close to 900 partners. These are other companies and blockchain-based entities that have agreed to support UD addresses, as a whole, and allow their users (clients) to make payments and transfers to UD logic-following wallet addresses.
Or, to oversimplify things even more, you can look at it this way - UD needs to reach out to other services, and come to an agreement, in order for those services to integrate and start supporting your newly-acquired, custom wallet address.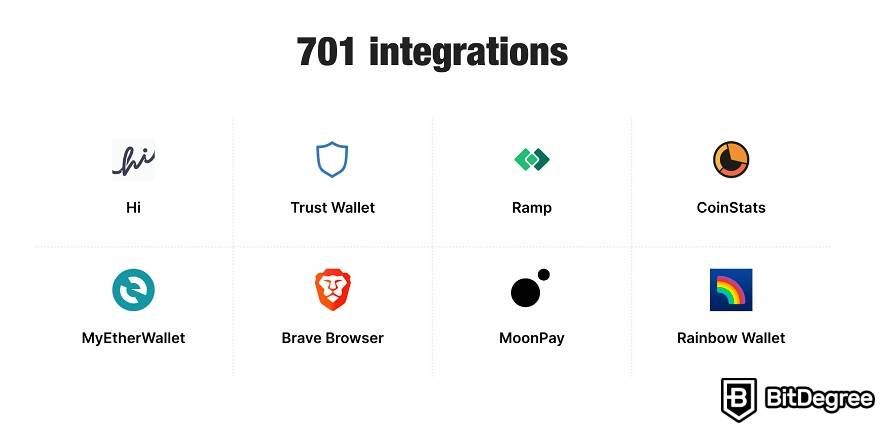 On the one hand, this is a rather interesting business model. On the other hand, though, when you sit down and really think about it, there's frankly no other way to go about it, due to how the crypto space works!
The current Unstoppable Domains' integrations include a huge array of different names that are industry-spanning - the Trust Wallet, MoonPay, MyEtherWallet, the Brave Browser, and so on. That said, you should still always check the list of currently-available integrations, and see if the service that you want to use is supported or not!

Pros
A very well-known crypto exchange platform
More than 500 different cryptos available
Two-factor authentication
Main Features
Over than 100 different cryptocurrencies available
Strong security
Small withdrawal fees

Pros
Secure and reliable
Low fees
A good amount of fiat currencies accepted
Main Features
Reputable exchange
Multiple fiat currencies are accepted
Relatively low trading fees

Pros
Anonymous trading
Secure
Supports a variety of cryptocurrencies
Main Features
Easy to use
Low fees
Good security

Did you know?
Want to get smarter & wealthier with crypto?
Subscribe - We publish new crypto explainer videos every week!
How to Invest in Crypto: 6 Rewarding Strategies (Animated)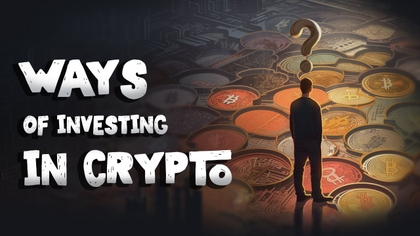 What Can Unstoppable Domains be Used For?
Most people who have heard about the service, and are now looking into how does Unstoppable Domains work, are aware of the core product offered by the brand (the custom wallet addresses), as well as its intended functionality (to simplify interactions with crypto wallets).
This, however, is just part of the deal. Acquiring one or more Unstoppable Domains for yourself will come with additional benefits, as well.
For starters, your new wallet address can act as an actual, traditional domain name, as well. UD allows users to create a static website, with the help of dedicated tools, and then upload it to a designated IPFS system.
This website would lack any and all advanced functionality, and would frankly serve as a standalone landing page. However, the fact that you are still able to create and host it is very notable, regardless!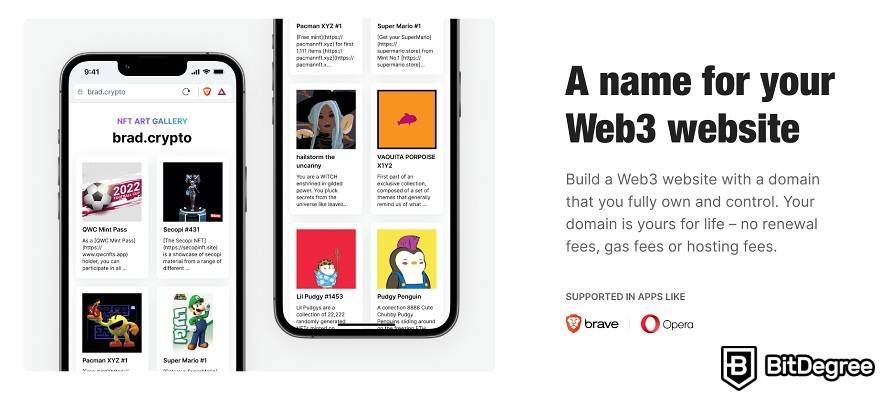 Furthermore, while it's something that's a bit more related to the question of "how to use Unstoppable Domains?", rather than "how does Unstoppable Domains work?", the other notable point is that the domains can serve as a type of social profile, too.
Specifically, each owner of at least a single domain will have the opportunity to create a special profile where they'll be able to verify other social media accounts that they might have, display their NFT collections, and so on.
In essence, the point here is simple - while crypto wallet address simplification is surely the most notable feature offered by Unstoppable Domains, there are other features to explore, nonetheless!
How to Use Unstoppable Domains?
Up to this point in the "How Does Unstoppable Domains Work?" tutorial, we've covered some of the most important and common questions that enthusiasts have, in regards to the service provider in question. Let's assume that, reading through all of those answers, you've decided to check out UD for yourself - how do you even get started, though?
Well, thankfully, Unstoppable Domains has made the process of acquiring a Web 3.0 domain as simple as possible. Follow along, and you'll become the owner of one such domain in no time!
Step 1: First, go to the Unstoppable Domains' official website. There, at the top-right corner of the page, you'll find the "Sign Up / Log In" button - click it.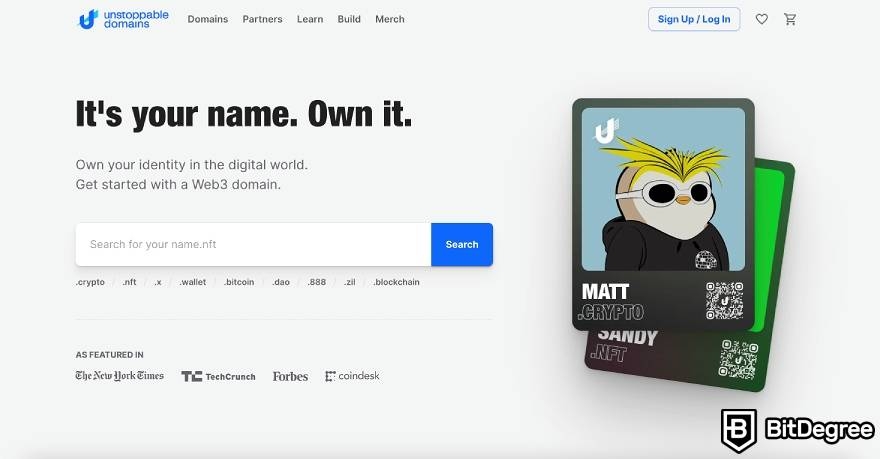 Step 2: You will now be given the option to log in with an email address, or with your crypto wallet. Naturally, if you care about anonymity and data privacy, you're probably going to pick the latter.
Step 3: After you've successfully logged in, you'll be transferred back to the homepage of the website. Now, you can choose to go and explore your account, but since you don't have any domains yet, and are still learning how does Unstoppable Domains work (or, rather, now - how to use Unstoppable Domains), there really won't be anything interesting to see there.

Instead, you should opt to remain on the homepage, since this is where your journey continues. You can probably see the search bar in front of you - type any term that you'd like to become your domain name here, and press "Enter". For the sake of this tutorial, and for the time being, I'll be going with the name "Chester".
Step 4: Next, when the new window opens, click on "All Endings", and you'll see a list of your domain names of choice, with different available endings. In my case, as you might have probably noticed, the prices are very high - this is because "Chester" is both a popular name, as well as a "clean" word - it's simple, "normal", doesn't have any numbers or odd characters surrounding it, and so on.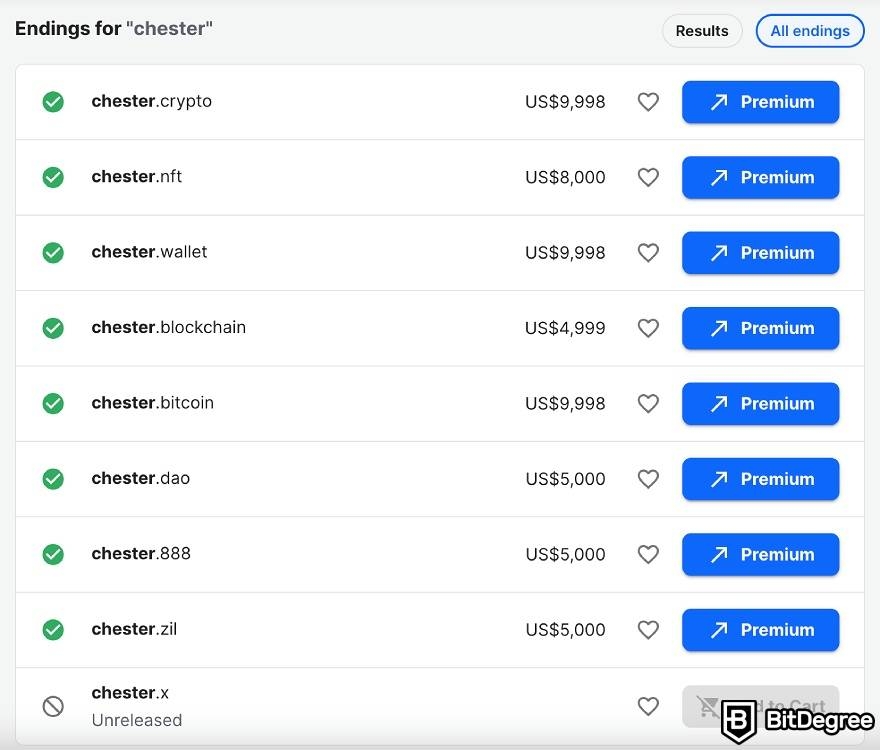 This "cleanliness" is, naturally, sought after, which in turn increases the value of the domain name. Note that, while learning how does Unstoppable Domains work, you don't necessarily need to choose a domain name like that. For example, if I change my choice to "Chester123", suddenly, the prices look very different: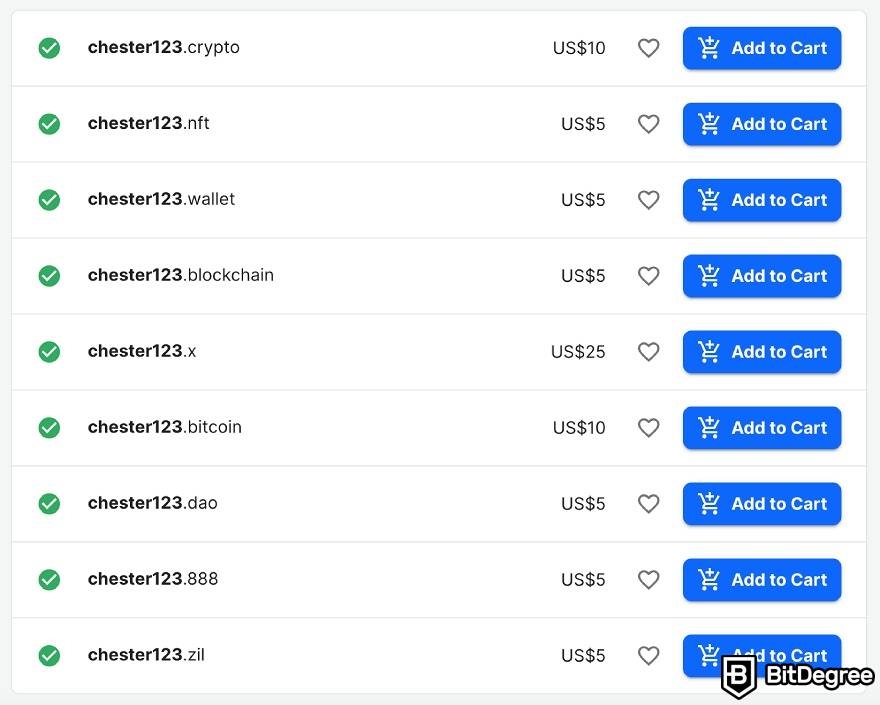 That's a big change in price options! The cool thing about this is that, no matter who you are or what it is that you're looking for, everyone will be able to come up with a domain name that would fit in their price range. All it takes is a little bit of imagination!
Step 5: Once you've chosen your domain (either from the table, or an alternative, from the list below), add it to your cart, and click "Continue to Cart". You'll be transferred to a separate page, where you'll be able to pick your payment method. Naturally, finishing off your transaction with PayPal or credit / debit card would be the simpler and faster route to take, but for the sake of this tutorial, we'll continue with the crypto payment route.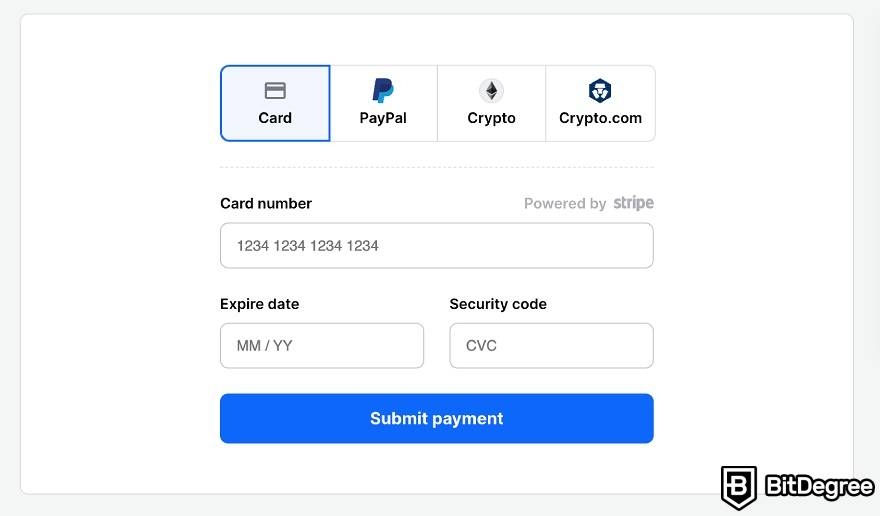 Step 6: You will now need to choose a network via which you'll be completing your payment - make sure to pick the right one! Upon making that choice, you'll see how much you need to pay, in that cryptocurrency, as well as a wallet address that you need to transfer the funds to.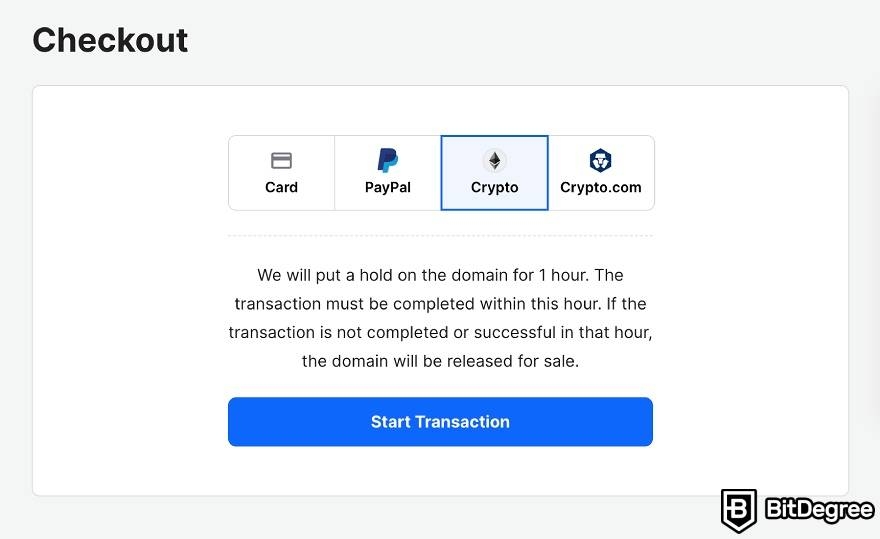 Step 7: Once you do the above successfully, the domain name of your choice will arrive in your wallet - that's it! You now know both how to use Unstoppable Domains, as well as how to make your very first domain purchase!
The whole process is, admittedly, streamlined well, and even if it's your first time purchasing something with crypto, you shouldn't face any issues, whatsoever.
Obviously, even though I've glanced over this fact earlier, you can always use a traditional payment method, such as PayPal or a credit card. While it's not an anonymous way to go about it, it will certainly quicken the process, and make your domain name acquisition process completely hassle-free.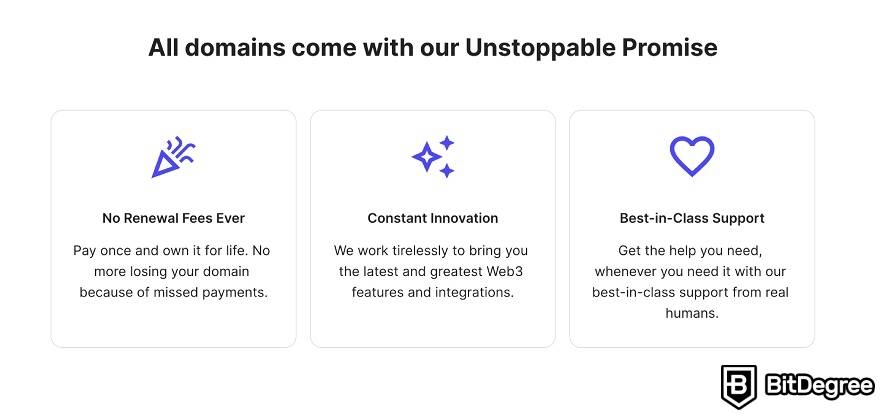 When you do complete your purchase, you will then be able to view your domain name in your profile, as well as customize the wallet addresses associated with it, regarding different networks. Furthermore, granted that these domain names are completely decentralized, it also means that you're now the sole owner of the name, and can do with it as you please.
Specifically, since there's some confusion among many crypto enthusiasts, let me be clear - you *can* sell your Unstoppable Domain to someone else, as well. It's perfectly fine to do so, and you won't be breaking any terms of service that UD might have. Once again - it's your domain, so do whatever you want with it!
Unstoppable Domains VS ENS: Which One Should You Pick?
Now, earlier in this "How Does Unstoppable Domains Work?" tutorial, I've mentioned another well-known crypto domain brand - ENS, or Ethereum Name Service.
With the two companies being titans in the industry, how do they compare, and which one should you pick, for your NFT domain needs?
Well, for starters, comparing ENS VS Unstoppable Domains, you will immediately see that the two companies are very different, even though they seem to offer the same service, at their core. With UD, you have a wide array of endings to choose from - this variety of choice is awesome, since it allows you to customize your pick in accordance with your personal preferences.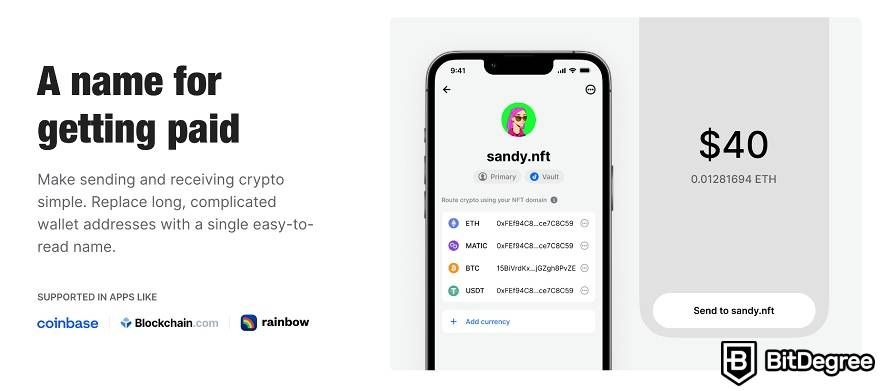 With ENS, however, things are different. The platform only has a single ending available - ".eth". If you're a fan of Ethereum, then this is surely not an issue. However, if you'd like your domain name to cover a wider range of networks (at least by association), then surely, Unstoppable Domains is the obvious pick.
To add to that, reading through other user Unstoppable Domains VS ENS comparisons, it's evident that the payment model employed by the two companies is vastly different, as well. We've already covered the fact that, with UD, all that you need to worry about is the one-time payment for your domain name - that's it. Once you have it, there are no other fees involved.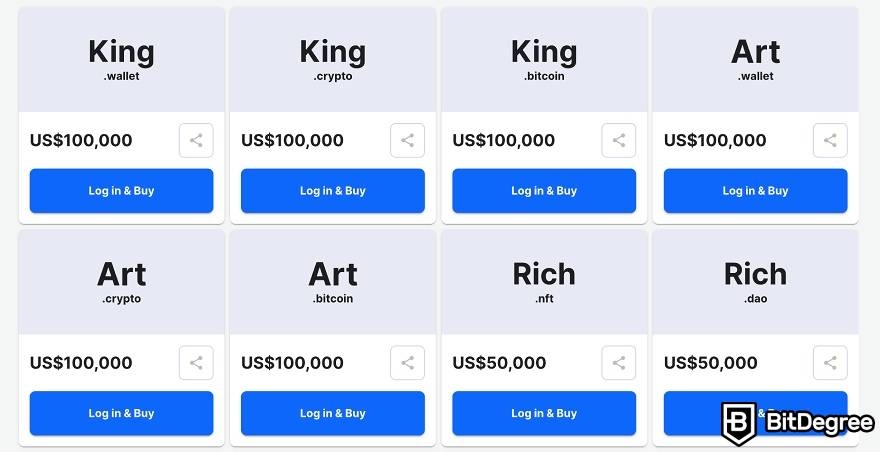 With ENS, things are quite different. Specifically, there's a yearly subscription fee - you can't really purchase the domains forever, and instead, will have to pay for a subscription when the time comes, or forfeit the rights to your NFT domain, altogether.
Evidently, these two factors alone make UD the obvious choice for most people, at least as far as the basic Unstoppable Domains VS ENS comparison is concerned. That said, it's worth mentioning that ENS still does offer top-tier services to its clients, and has garnered a reputation of being a veteran in the space, with many notable names acquiring an NFT domain from them.
Conclusions
So, we've reached the end of our tutorial on how does Unstoppable Domains work, as well as how you should go about using the services of the company!
Evidently, as we've established all throughout this article, as well as my dedicated UD review, the platform in question offers a very unique, yet important service to crypto enthusiasts all around the world. Custom NFT domain names that double as wallet addresses can surely become the standard within the industry, especially given the confusing nature of traditional addresses!
The best part is that, even though UD deals with some rather complex concepts, the actual process of how to use Unstoppable Domains isn't at all that difficult! The team behind the brand has put an emphasis on streamlining the user experience, and it certainly shows!
Comparing two of the most popular crypto domain name registrars on the market - ENS VS Unstoppable Domains -, you will quickly notice that both platforms are quite different, and will thus likely cater to different groups of individuals, as well.
ENS, being a true veteran in the space, will probably be most appreciated by people who are looking for ".eth" domain name endings, specifically. On the flip side, if you want a different ending to your crypto wallet address / domain name, and are also keener on paying a one-time fee instead of entering a subscription, UD is the way to go!
All of that being said, thanks so much for reading through my "How Does Unstoppable Domains Work?" tutorial! Best of luck, and until next time!
About Article's Experts & Analysts