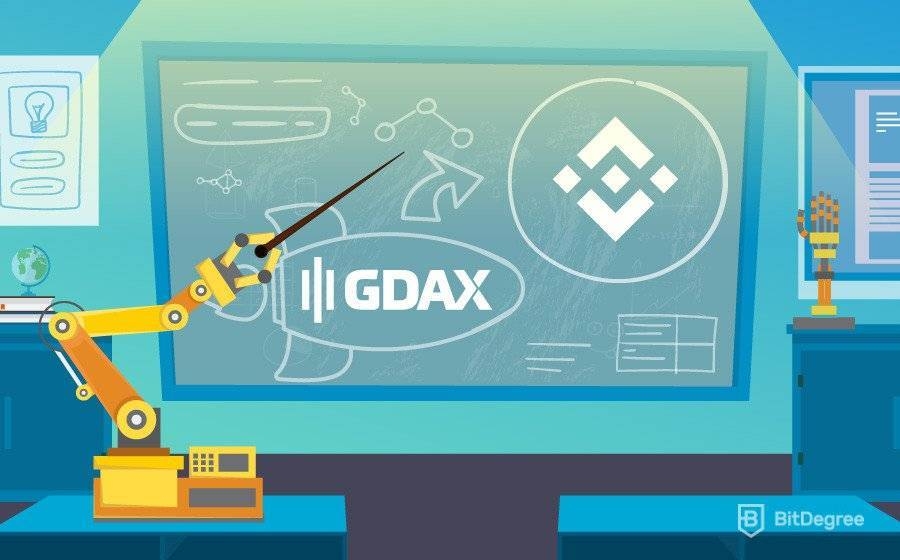 Welcome to my "How to Transfer from GDAX to Binance guide"! There are now hundreds of different cryptocurrency exchanges available in the market that allow you to buy, sell and trade a wide range of coins. GDAX and Binance are two of the biggest, with a combined daily trading volume in the billions of dollars!
I am guessing that you want to transfer your coins over to Binance because they list more coins? Whatever your reason, I am going to show you how to do it in a really simple way!
Before I get to the step-by-step guide on how to transfer from GDAX to Binance, I thought I would quickly give you a very brief overview of how the two exchanges compare, as well as a short explanation as to why you might have been hearing GDAX referred to as 'Coinbase Pro' recently.
So what are you waiting for? Let's start by finding out what GDAX is!

Did you know?
Want to get smarter & wealthier with crypto?
Subscribe - We publish new crypto explainer videos every week!
Blockchain Transaction Easily Explained! (Animated)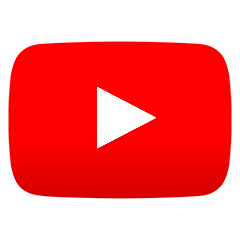 Understanding the GDAX Platform
GDAX is an exchange that allows people to make crypto-to-crypto trades or crypto-to-fiat trades. They were first launched in 2016 and are owned by the same company behind Coinbase!
Latest Binance Coupon Found:
CLAIM $600 BONUS
Exclusive $600 Binance Offer
Don't miss this limited-time deal that's only available for our readers. Follow the Binance referral code link & receive up to $600 in rewards and bonuses!!
Expiration date: 30/01/2023
7,847 People Used
Only 49 Left
As a result, anyone who has an account at GDAX automatically has one at Coinbase! The platform allows you to buy and sell four different cryptocurrencies, which are Bitcoin, Litecoin, Ethereum and Bitcoin Cash. It is also possible to trade these coins against USD and EUR.
One of the most popular features at GDAX is that the platform allows you to deposit using fiat currency, which makes it easy to enter the industry for the first time.
Trading fees are between 0.1% and 0.3%, depending on how much you trade. Alternatively, if you provide liquidity for the exchange, trading is free!
GDAX has excellent security controls in place, including cold storage, two-factor authentication and FDIC insurance for USD balances.
So now that you know what GDAX is, the next part of my GDAX to Binance guide is going to look at Binance!
The Rival - Binance
Binance was created one year later, in 2017, making them one of the newest exchanges in the industry. In less than a year, Binance is already responsible for the largest amount of cryptocurrency trading volume in the world. Quite often, this amounts to more than $2 billion!
One of the best advantages of using Binance is that they list hundreds of different coins. This includes established coins such as Bitcoin and Ethereum, as well as lesser-known coins.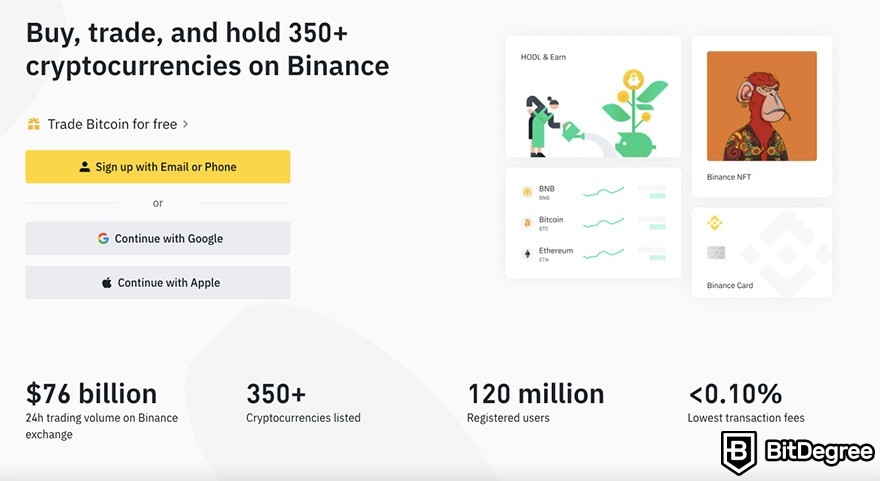 Like GDAX, Binance allows its customers to deposit or withdraw using fiat money. You may also fund your account using cryptocurrency. Trading fees at Binance are some of the lowest in the industry at just 0.1%, or 0.05% if you trade using their BNB coin!
The platform is suited for beginners and more experienced traders, as they have both a basic exchange and an advanced exchange. Security is also very good at Binance, with no major hacks to report on.
So, now that you know what the two exchanges do, the next part of my GDAX to Binance guide is going to look at why so many people choose to have accounts with both platforms.
Why do People Use Both GDAX and Binance?
You might remember how I mentioned earlier that GDAX makes it simple for users to buy cryptocurrencies with real-world money. This is because they accept bank account deposits, or debit/credit card deposits if doing it through Coinbase (which you can instantly transfer to GDAX for free).
However, people who like to trade lots of different coins do not get much choice at GDAX. This is because they only list four different coins. People love to use Binance instead because they list hundreds of different coins.
On the other hand, Binance used to not allow you to deposit using real-world money, which was a big problem! This means that if you wanted to use Binance, but didn't have any cryptocurrencies to deposit, then you needed to go and buy them from somewhere else!
This is where GDAX comes in! The general process is that somebody will create an account at GDAX and then buy an established cryptocurrency like Bitcoin or Ethereum using a bank account or debit/credit card.
After that, they simply transfer from GDAX to Binance! This gives traders the freedom to choose from hundreds of different coins!
Alternatively, people also like to repeat the same process but the other way around. Once they have finished trading at Binance, they transfer their coins to GDAX. This allows them to withdraw their funds back to their bank account!
Ultimately, having an account with both GDAX and Binance is a really good idea, as both have their purpose!
So now that you know why people like to transfer from GDAX to Binance, I'm quickly going to talk about the recent rebrand from GDAX to Coinbase Pro!
GDAX Rebrand to Coinbase Pro
The GDAX management team announced on May 2018 that the exchange was going to change its name to Coinbase Pro. If you already use GDAX then don't worry, Coinbase Pro will have all of the same features, plus more!
This will make depositing and withdrawing funds more straight forward, and it will also offer a new portfolio area where you can easily view your investments.
During the same press release, GDAX also announced that they had bought another company called 'Paradex'. In doing so, it will allow GDAX users to transfer ERC-20 token between wallets.
Don't forget, an ERC-20 token is a cryptocurrency that has been built on top of the Ethereum blockchain!
The official launch happened on June 29th, 2018, meaning that GDAX has now been replaced by Coinbase Pro!
So now that you know about the rebrand, the next part of my GDAX to Binance guide is going to show you how to transfer from GDAX to Binance!
How to Transfer from GDAX to Binance
Before you can make the transfer, you have to log in to your Binance account to get your wallet address. If you don't have a Binance account yet, it should only take you a couple of minutes as you don't need to verify your identity!
You can access the official Binance website by clicking this link.
Once you have set up your account, move your mouse over Funds and then click on Deposits.


In the dropdown box that says, 'Select coin/token to deposit', search for the cryptocurrency that you are looking to send from GDAX to Binance.
Note: It is really important that you select the right coin, otherwise you might lose your funds. For example, if you want to transfer Bitcoin from GDAX to Binance, but you send it to a Bitcoin Cash address, your funds can never be recovered!
In my example, I am going to transfer Ethereum from GDAX to Binance, so I am selecting Ethereum (ETH) from the drop-down list.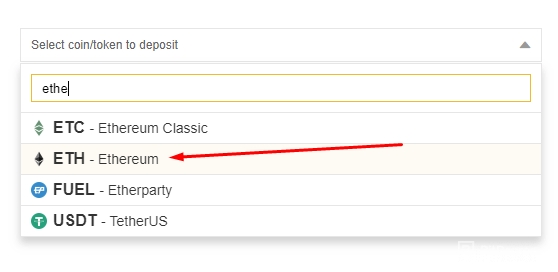 You will now be presented with your unique Ethereum address for Binance. This is what you are going to need to enter into GDAX to do a GDAX to Binance transfer. Click on the Copy Address button, which will copy it to your clipboard.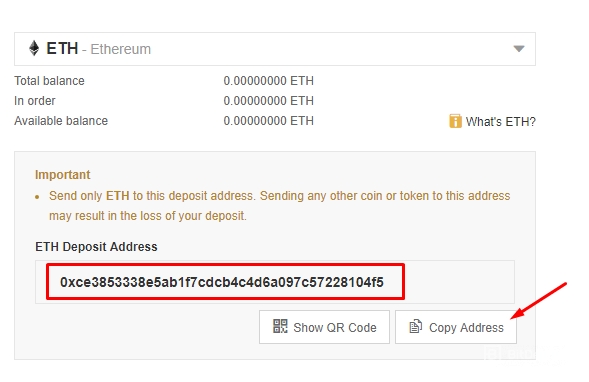 Now that you have your Binance deposit address, you now need to log back into your GDAX account. It is probably best to do this in a new tab.
At the top of the screen, click on My Wallets.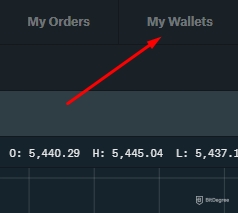 After that, enter the Withdrawal page. Select the cryptocurrency that you want to withdraw, along with the amount.
You now need to Paste the Binance wallet address you have copied on your clipboard into the senders' address box.
Finally, to complete your transfer from GDAX to Binance, click on Send.
And that's it! It's as simple as that to a transfer from GDAX to Binance!
It normally takes about 10 minutes for a GDAX to Binance transfer to go through, so keep checking your Binance account!
In the final part of my guide, I am going to give you a few demonstrations of how the new Coinbase Pro website looks!
How to Use Coinbase Pro
I wanted to show you was how to make a trade! At the top of the page click on Select Market.

By default, the markets are displaying Bitcoin Cash (BCH) / Bitcoin (BTC) trades. However, I want to trade Bitcoin with Litecoin!
First, you need to select your main currency. As I want to trade Bitcoin, I select BTC. The list of available pairings will now be displayed. I click on LTC/BTC.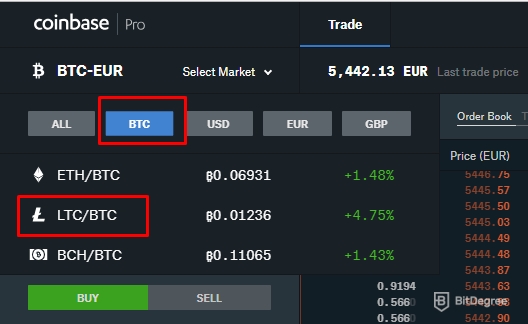 This will now take me to the main trading screen for Bitcoin and Litecoin!
There are three main parts to the trading area. Firstly you will see a box that displays the current and historical market prices, as well as trading volumes. At the moment I have it set to 5-minute intervals, however, I can change this by clicking on the 5m button.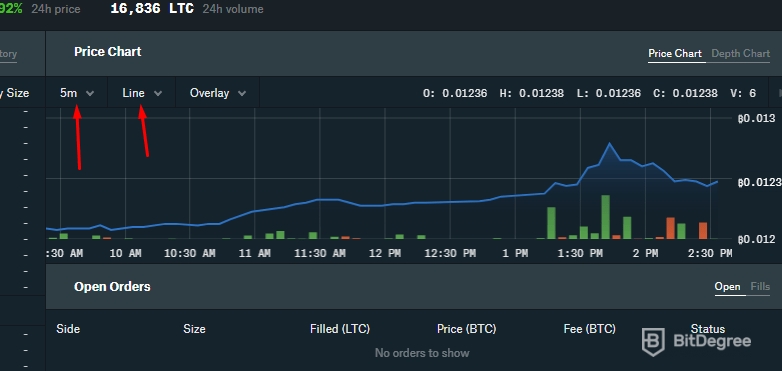 As you can see from the below image, you can change the timing interval from 1 minute up to 1 day! I've also changed the chart to display Candle Bars instead of lines!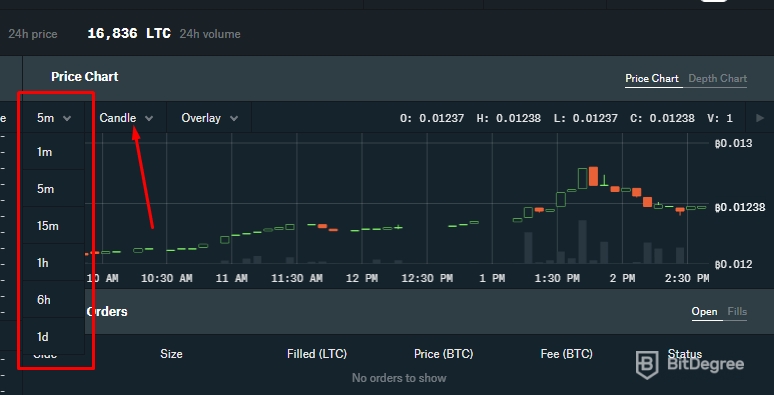 The next section of the trading screen that you need to be aware of is the order book. This displays all of the current orders that traders have submitted to the exchange. The order book tells us the amount that the person wants to trade at, as well as the quantity they want to buy or sell.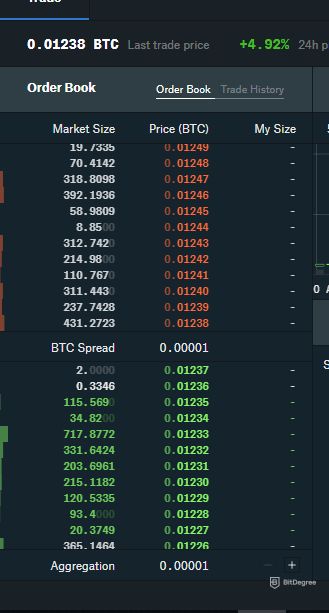 The red section displays Sell Orders and the green section displays Buy Orders!
The final and possibly the most important area of the trading screen is the actual trading box! This is where you tell Coinbase Pro what you want to trade!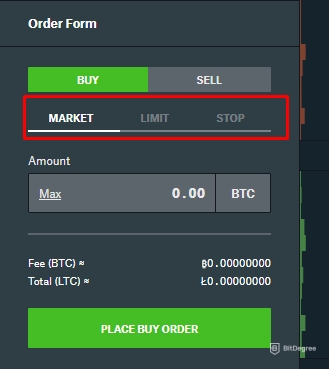 As you will see from the above image, you have three options. Firstly, you can do a Market Order. This is the most basic way to trade and it means you agree to take the current market price.
The second option is a Limit Order. This is where you choose a price to buy or sell the coin that is different from the current market price. For example, I might choose to buy 2 LTC when the price amounts to 0.01300 BTC. As soon as the price reaches my limit order price, the order will execute! If it never does, I will just cancel the order!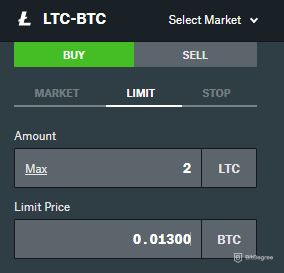 The final trading option is a Stop Loss. This is where you ask the exchange to close your order when the coin reaches a certain price. For example, if you bought Litecoin but then its value started to crash, then the system can close the trade at the amount specified.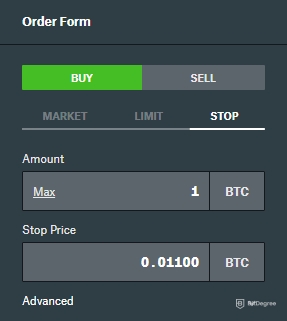 And that's it, you now have a basic understanding of how to use Coinbase Pro!
Conclusion
And that's the end of my GDAX to Binance guide! If you read it from start to finish, you now know how to make the transfer!
It is a really good idea to have both accounts because they both have their unique purpose. Although GDAX is decent to buy cryptocurrencies with real-world money or sell your cryptocurrencies back for real-world money, it only has four coins to trade.
Furthermore, the amount of money that it costs to send funds from GDAX to Binance or Binance to GDAX is minimal. You will only pay the blockchain transaction fee!
I also showed you around the new Coinbase Pro platform. What did you think? I like how clean and user-friendly it is!
One interesting thing to consider is that Binance recently announced that they are looking to form a relationship with a bank in Malta. If they do, will there be any point in using GDAX/Coinbase Pro? I don't think there will be! Let me know your thoughts in the comments section below!
Leave your honest feedback
Leave your genuine opinion & help thousands of people to choose the best crypto exchange. All feedback, either positive or negative, are accepted as long as they're honest. We do not publish biased feedback or spam. So if you want to share your experience, opinion or give advice - the scene is yours!