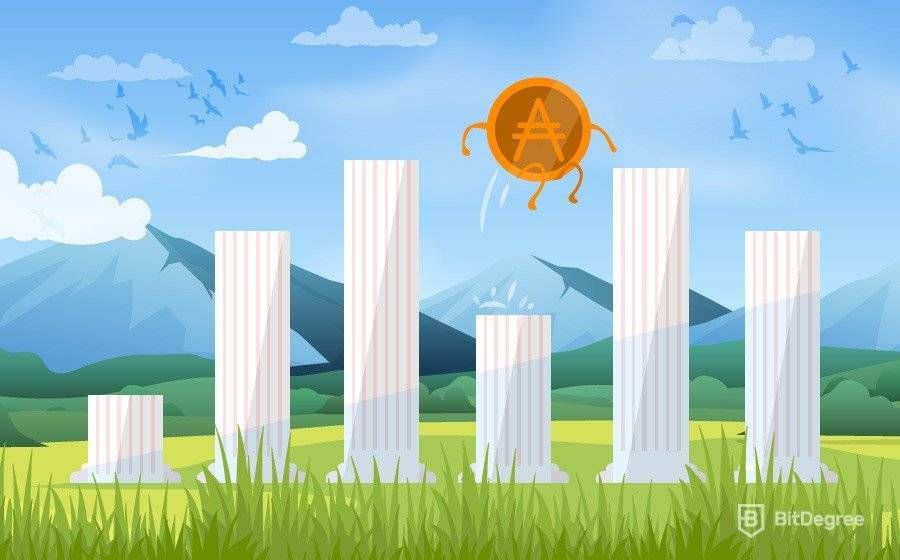 You must have heard about Cardano because it has received a lot of attention lately. Launched fairly recently in September 2017, Cardano has quickly made a place for itself in the top 10 cryptocurrencies with a market capitalization of $11 billion.
If you are wondering what the future of Cardano looks like, then you are in the right place. In this guide, I am going to share with you the top Cardano price prediction. I will also give you an overview of what Cardano does and what makes it special.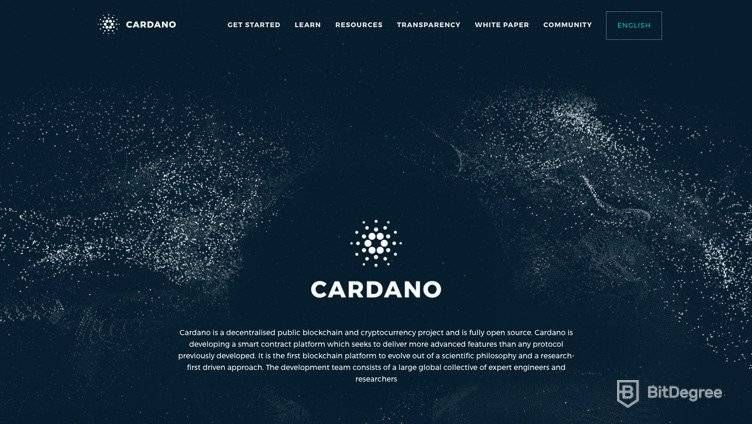 By the end of this guide, you will have an idea of Cardano's historical investment trends and future predictions. With the information from this guide and advice of a financial consultant, you should be in a position to make an informed investment decision.
As with any coin, you should really know what you're investing in. So, let's learn a little bit about it before we jump into the Cardano prediction.
Note: If you're already familiar with Cardano and want to skip to the prediction, head to the Cardano Price Prediction 2023 section.

Did you know?
Want to get smarter & wealthier with crypto?
Subscribe - We publish new crypto explainer videos every week!
What is a Perpetual Contract in Crypto? (Definition + Example)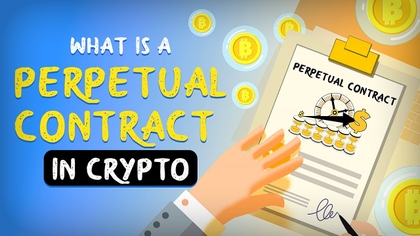 A Brief Introduction to Cardano
Cardano, like Ethereum, is a platform for the development of decentralized applications and smart contracts. Just as Ether is the token/cryptocurrency used to make transactions on Ethereum's platform, ADA is the native cryptocurrency for Cardano's platform.
But the similarities end there! Cardano offers many technological improvements over Ethereum and other existing cryptocurrencies, as it aims to create a scalable, interoperable 3rd generation blockchain.
You will be surprised to know that the brain behind Cardano is one of the co-founders of Ethereum — Charles Hoskinson. While Cardano was conceptualized in 2015, it was launched only in 2017.
You can read this what is Cardano guide for more information.
Let's now move forward towards the Cardano price prediction and have a look at how well the price has performed since it was launched.
Cardano (ADA) Investment History
Cardano is different from other coins because it didn't start with promotions immediately after conceptualization. In fact, Cardano was being developed for over 2 years before the team decided to launch it to the public.
As you can see in the snapshot below, Cardano was launched for trading in October 2017. Bittrex, one of the largest cryptocurrency exchanges, was the first one to launch Cardano.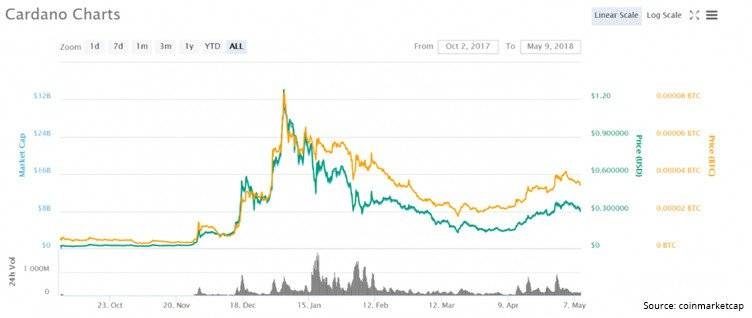 Cardano became quite popular within a month of its launch and got listed on most of the top cryptocurrency exchanges very quickly. The price of Cardano, which was $0.021 at the time of launch, touched a high of $1.22 on 4th January 2018.
That's a return of about 6,000% in just 3 months. During the same period, it's market capitalization grew from $0.56 million to a massive $31 billion.
Investors bought Cardano because of the solid technological improvements that it offers over other cryptocurrencies, and because the team behind it are extremely credible.
Like most other cryptocurrencies, the ADA coin also experienced a crash in Q1 2018.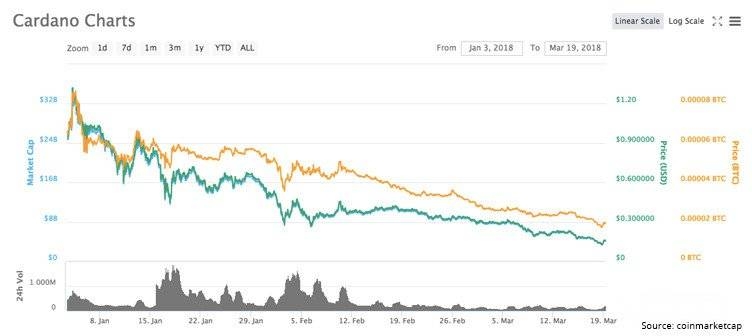 It has seen a revival after that as its price has increased almost 3 times in just 30 days. In 2023, Cardano price is even higher as it reaches $0.35.
Let's now move on to the Cardano price prediction — the future of Cardano!
Cardano Price Prediction 2023
As you may know, the price of a cryptocurrency can see a huge rise or fall, all within seconds. So, it is quite difficult to predict the future of cryptocurrencies with certainty.
However, there are a few fundamental aspects that can impact the price. Based on these aspects, analysts, experts, everyday users (including you!) can form an ADA coin price prediction.
Cardano Price Prediction Using Technical Analysis
In technical analysis, the price is predicted using historical price trends and trading volume trends. This kind of analysis can be done using software and studying graphs. No attention is paid to tangible factors, such as the team, technology, etc.
Walletinvestor.com is one such website that gives out technical analysis short-term and long-term predictions for various cryptocurrencies. According to them, the Cardano price prediction for 2023 is $0.46, meaning that the price should slightly increase.
Cardano Price Prediction Based on Team, Technology and Other Factors
Based on factors such as technology, team and market trends, a website called smartereum.com has formed an ADA coin price prediction. For 2019, their Cardano price prediction was $2.50 — that'd be huge! Sadly, that didn't happen. However, smartereum.com predicts a good year for Cardano in 2023, however, they do not provide a specific price.
They based their prediction on the following factors:
Strong team
Superior technology
Open-source platform
Oracletimes.com author Pedro Bernardo has also shared a Cardano price prediction. He predicted its price to be around $1.50 by the end of 2019 — another high one and another prediction that didn't happen. However, this might turn into reality in 2023.
If you remember, the previous high that Cardano touched was around $1.22. Among other reasons, they expect Cardano to cross that mark because of its plans to establish ADA ATMs in Japan.
According to them, Japan is one of the "world leaders in blockchain acceptance, where roughly 84% of the population has heard about Bitcoin.". So, this move can really change the game for Cardano.
You can see that the Cardano prediction for 2023 looks good overall. Are you wondering what the ADA coin price prediction looks like in the long-term?
Let's find out!
Cardano Price Prediction Long-Term
It is always a good idea to look at the long-term prospects of any investment. So, let's see some of the top Cardano predictions for the long-term.
Long-Term Cardano Price Prediction Using Technical Analysis
Another website that gives cryptocurrency price predictions using technical analysis is longforecast.com.
According to them, the Cardano price prediction for December 2023 is $0.45. Again, I would say that it is not as high as what we would expect from one of the top 10 cryptocurrencies. The reason for this may be the fact that technical analysis does not consider factors like technology and team, both of which are very strong in the case of Cardano.
Either way, it's a solid gain and another positive prediction.

Did you know?
Want to get smarter & wealthier with crypto?
Subscribe - We publish new crypto explainer videos every week!
What is a DAO in Crypto? (Animated Explanation)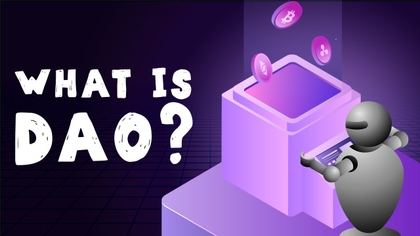 Long-Term Cardano Price Prediction Based on Team, Technology and Other Factors
The 5-year ADA coin price prediction (made in 2018) by smartereum.com stands at $10. As I have mentioned above, they have based their predictions on various factors like the team, technological improvements, etc.
I believe this is a realistic expectation depending on how the overall crypto market performs. Remember, Cardano is being led by a very strong team driven by the vision to develop a next-generation cryptocurrency.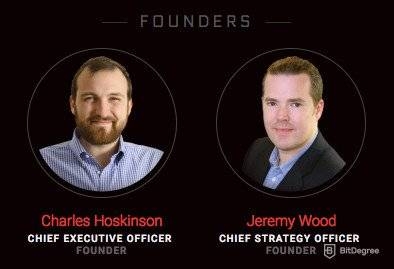 The two long-term predictions shared above seem to be on extreme ends. I feel that the future price of Cardano lies somewhere in between. But as you know, it is extremely difficult to be sure about anything as far as cryptocurrencies are concerned.
(Which is why you should never invest more than you can afford to lose!)
So, Is Cardano a Good Investment?
Not even the experts in the cryptocurrency market can say for sure whether Cardano is a good investment or not. Instead, you must decide by belief in probability. That's the very nature of cryptocurrencies. It is hard to predict what will happen in the future, in any market.
However, based on the fundamentals of Cardano and the overall market trends, I would like to share my opinion on why Cardano is a good (or a bad) investment. This is not financial advice — it is just something for you to think about when you are considering investing in Cardano.
Why Cardano Could Be a Good Investment
Even though Cardano was launched in 2017, the work on developing the platform has been going on since 2015. With a relentless team behind it, it is clear that Cardano is here to stay.
Let's have a look at some of the factors which work in favor of Cardano.
Team
It is being developed by a strong team involving not only developers but also scientists and engineers from around the world. Cardano is the only cryptocurrency that has introduced the concept of peer-review of all the work that is done on the platform.
As I have said earlier, Cardano is supported by three capable organizations that offer a lot of expertise, experience, and resources for the development of Cardano.

Technology
Unlike Bitcoin and Litecoin which are just digital currencies, Cardano provides an entire platform for building decentralized applications and smart contracts.
Not only that, but it is offering many technological improvements over others in the sector. As I mentioned before, it is providing a solution to the current scalability issues that the likes of Ethereum are experiencing.
It also going to be more sustainable.
Security
Many blockchains have encountered the 'but if we scale, we lose security' paradox. That's not the case with Cardano, as it can achieve security and scalability at the same time using a protocol they have created, named Ouroboros.
Wallet
Cardano offers its own secured wallet called Daedalus; this is where you can store your ADA coins.
They are currently working on improving the design of Daedalus and make integration through APIs to third parties much simpler.
As you can see in the snapshot below, working to finalize a solid and secure wallet is an important part of their roadmap.

The above points are some of the key reasons which make Cardano a promising cryptocurrency. That being said, there are several things that could work against Cardano also.

Pros
A very well-known crypto exchange platform
More than 500 different cryptos available
Two-factor authentication
Main Features
Over than 100 different cryptocurrencies available
Strong security
Small withdrawal fees

Pros
Secure and reliable
Low fees
A good amount of fiat currencies accepted
Main Features
Reputable exchange
Multiple fiat currencies are accepted
Relatively low trading fees

Pros
Anonymous trading
Secure
Supports a variety of cryptocurrencies
Main Features
Easy to use
Low fees
Good security
Why Cardano Could Be a Bad Investment
Let me take you through some important points that you should keep in mind before making your decision or your own Cardano prediction.
Non-proven track record
Cardano has been around only for 8 months, making it one of the youngest cryptocurrencies in the top 10 coins (by market cap). There is not enough data for the historical investment patterns of Cardano, which makes it a riskier investment.
Work in progress
A lot has been promised about what Cardano can offer but most of it is still a work in progress. The success of the ADA coin is highly dependent on whether or not these features will be successfully implemented.
Competition
The sector of smart-contract platforms has become rather crowded. Cardano faces competition not only from Ethereum but also from others like NEO and EOS. It seems difficult that so many top coins catering to the same purpose can coexist.
So, if there is only room for one or two winners, then Cardano needs to ensure it does what it takes to perform.
The above are some of the key reasons Cardano's growth may not turn out as expected.
We can say that Cardano has more positives than negatives at this point. But in order to continue with a positive outlook, Cardano needs to fulfill its promises, and it needs to do it soon.
With a new coin being launched just about every day, things can change rapidly in the cryptocurrency market. Cardano needs to move at a faster pace if it wants to increase its chances of winning over the investors.
Final words
You now know the top Cardano price prediction for both the short-term and the long-term. You also know about its origin, historical price trends, and key features. These are some of the main aspects that should help you develop an idea of what are the possible price changes Cardano might encounter in the upcoming time.
So, what're your views after reading my Cardano price prediction guide? Are you bullish or bearish? I'm personally quite bearish if you couldn't already tell!
Let me know your opinions and predictions — what do you see Cardano rising or falling to by the end of this year? And what do you think it'll be like 5 years from now? What do you base your opinion on? Are you more keen on trusting the opinions of experts, or the various website algorithms?
Note: In addition to using this Cardano prediction guide, you should most certainly consult a financial advisor before making a final investment decision. Also, it is strongly recommended that you never invest more than you can afford to lose.
About Article's Experts & Analysts