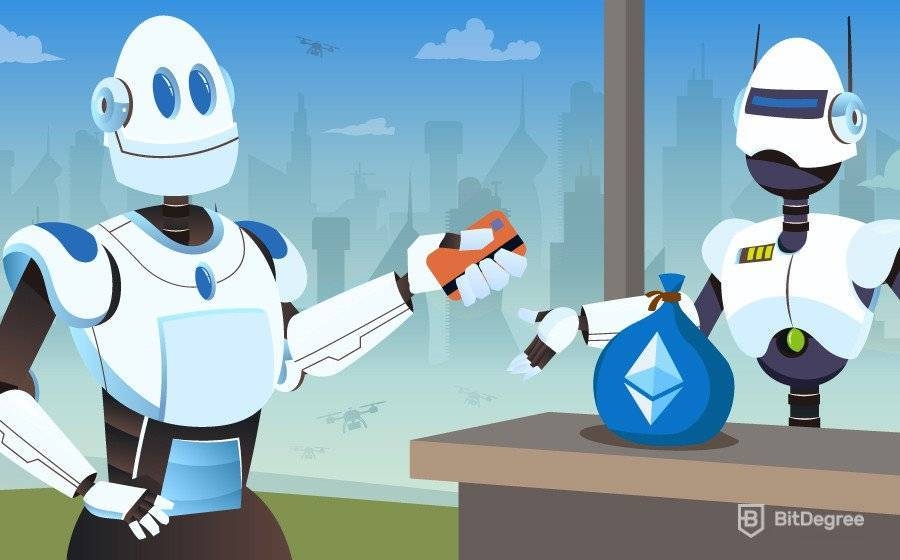 Do you want to become a proud owner of some Ether (ETH)? Well, this guide will teach you how to buy Ethereum with a credit card or bank transfer services. Since there's more than one marketplace that offers this service you can choose the one which suits you best. Prepare your credit/debit card and I'll teach you how to buy Ethereum using Coinbase, CEX or Coinmama exchange platforms.

Did you know?
Want to get smarter & wealthier with crypto?
Subscribe - We publish new crypto explainer videos every week!
What is Curve Finance in Crypto? (Animated Explanation)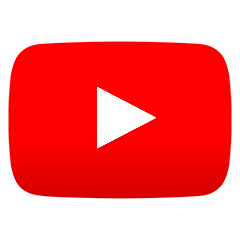 How to Buy Ethereum With Credit Card
Coinbase
Coinbase is currently one of the most popular digital currency exchange platforms. Also, it's extremely user-friendly. Coinbase offers the ability for users to purchase various cryptocurrency using their credit cards or via bank transfers meaning it's possible to buy Ethereum with USD. Furthermore, Coinbase is often regarded as one of the easiest platforms for buying Ethereum.
However, one of the major downsides of Coinbase is that it's not available in every country and the fees are quite high, ranging from 1,5% to 4%. The fee is highly dependant on the payment method you choose to use. Thus, debit/credit card fees are higher than bank transfer fees. It's usual for companies to charge a larger fee if you're using these payment methods because it costs them to process the payment through 3rd party providers.
If you're determined to buy Ethereum with credit card follow the step below and you'll be a proud owner of some cryptocurrency in no time!
Step 1: Visit the Coinbase website and register an account by clicking 'sign up'.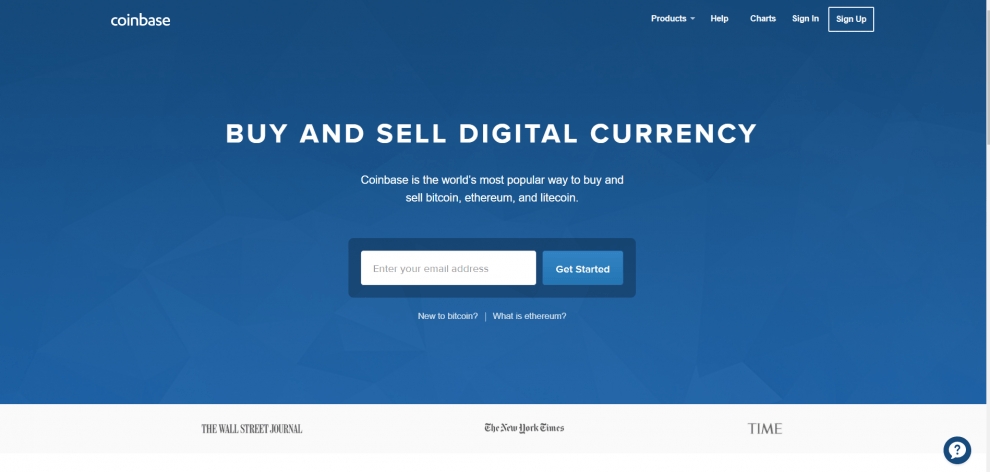 Step 2: Go to your email box, open the letter sent by Coinbase and click the link. This is done to verify your email address.
Step 3: Once you log in, enter your phone number and click 'send code'. You'll get an SMS from Coinbase with a code. Enter that code into the required field
Step 4: From the payment methods, choose debit/credit card or bank transfer.
Step 5: Select the "Buy", and next to 'Ether' enter the amount of Ether you want to buy. You can pay with USD, GBP or EUR.

CEX.IO
CEX.io is another easy-to-use exchange. Furthermore, one of CEX.io's biggest advantages is that it's available in more countries than Coinbase is. If your country isn't supported by Coinbase CEX.IO is a great and easy alternative if you're looking to buy Ethereum with USD or EUR! By following the steps below, you'll be able to buy Ethereum with credit card payments quickly.
Step 1: Visit the CEX.IO webpage. Click 'Register' in the top right.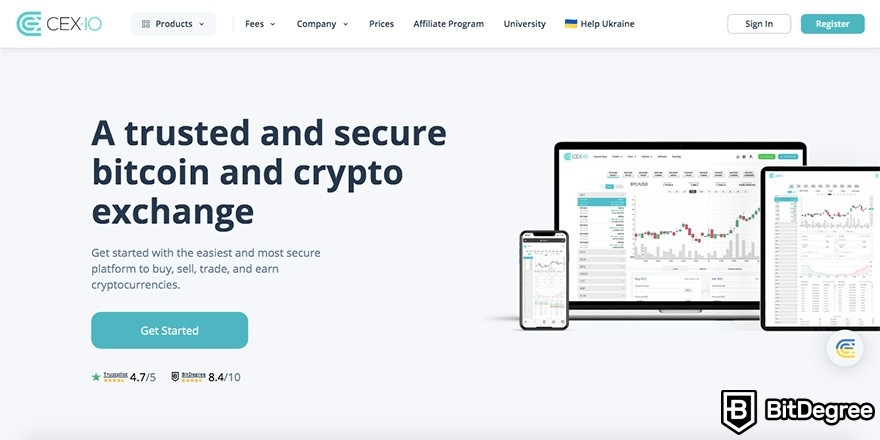 Step 2: Fill out the required information or click 'Login with Facebook' if you would like to use Facebook to sign up.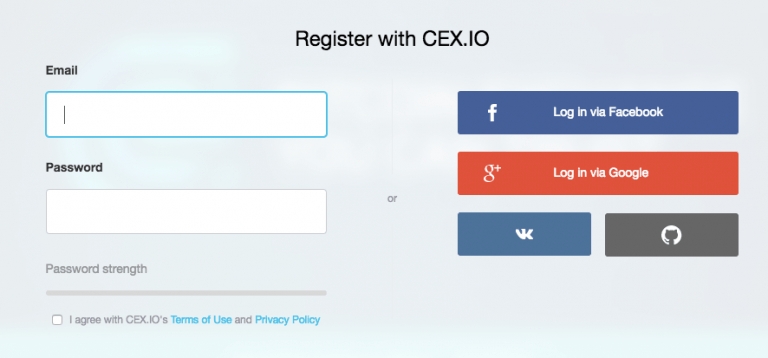 Step 3: Check your email inbox and open the email that CEX.IO has sent. Click the link in the email to verify your email address.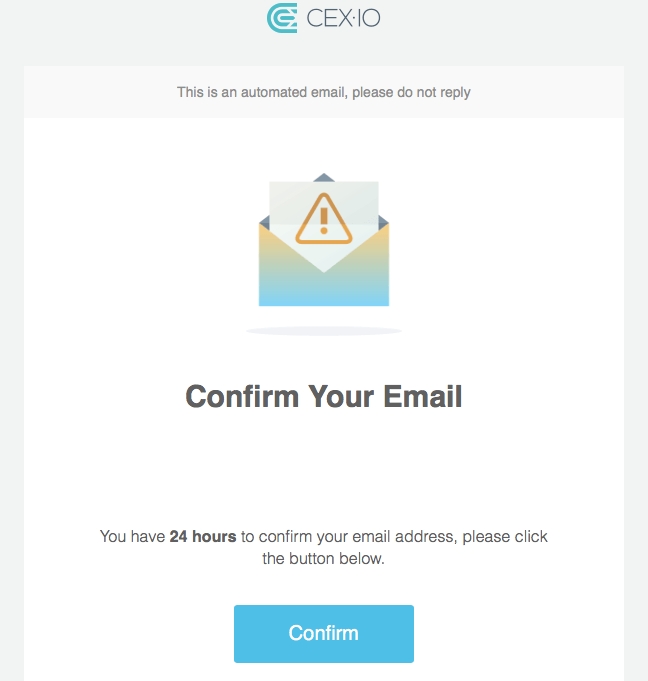 Step 4: CEX.IO will ask you to enable two-factor authentication. 2FA provides your account with an extra layer of security, so it's highly recommended.
Step 5: Click 'BTC', and you will see a menu. From the menu, select 'ETH'.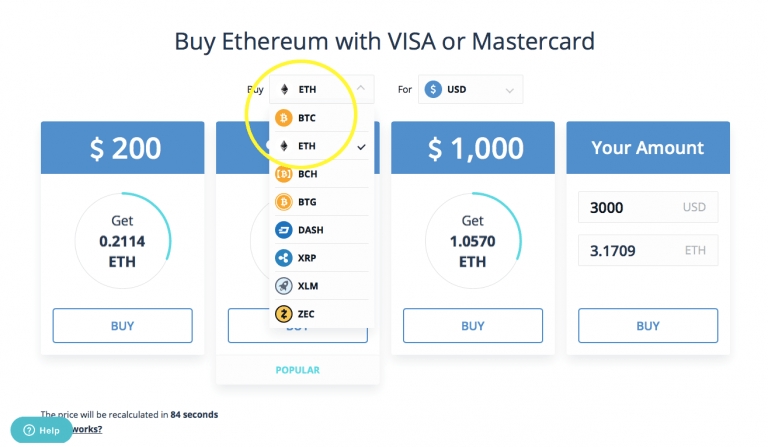 Step 6: Next to 'Buy ETH' you'll see a section called 'For'. Select the currency you wish to use.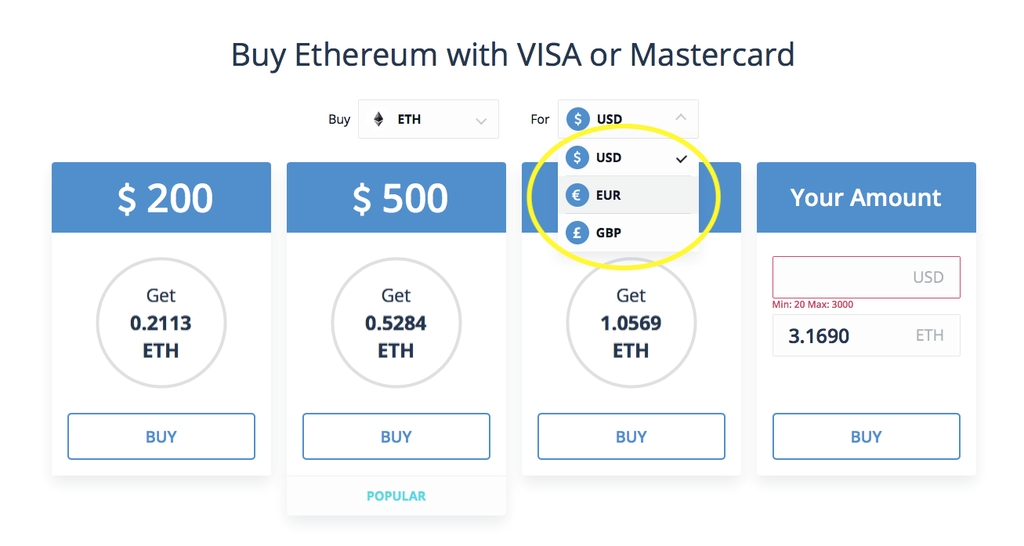 Step 7: Enter the amount of Ethereum you want and then click on the 'BUY' button.
Coinmama
One of the older and more reputable exchanges if you're considering buying Ethereum. Coinmama was launched in 2013 to be as beginner-friendly as possible. Thus, Coinmama is a great place to buy Ethereum with a credit card, or bank transfers. However, one of the biggest disadvantages of Coinmama is that the exchange only accepts USD and EUR payments as of now.
Step 1: Go to the Coinmama homepage and fill out the "Register" form.
Step 2: Check your email inbox and click the link in an email sent by Coinmama to verify your email address.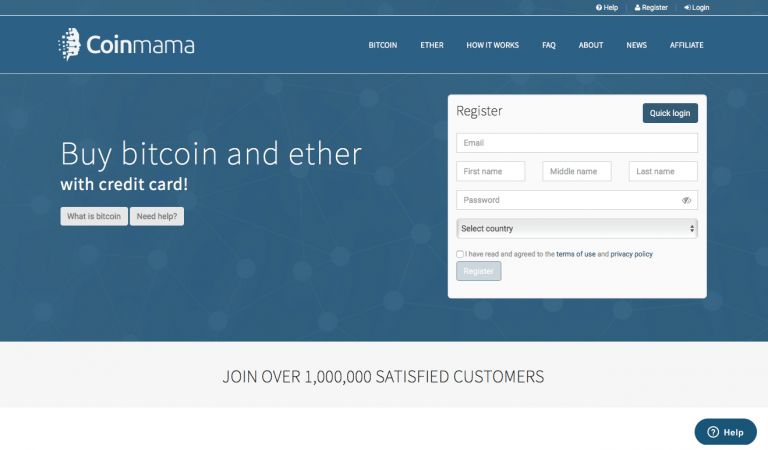 Step 3: Log in to your Coinmama account. Once logged in, click 'My Account' then select 'Verify my account' on the left.
Step 4: Fill out the form and include your national identification.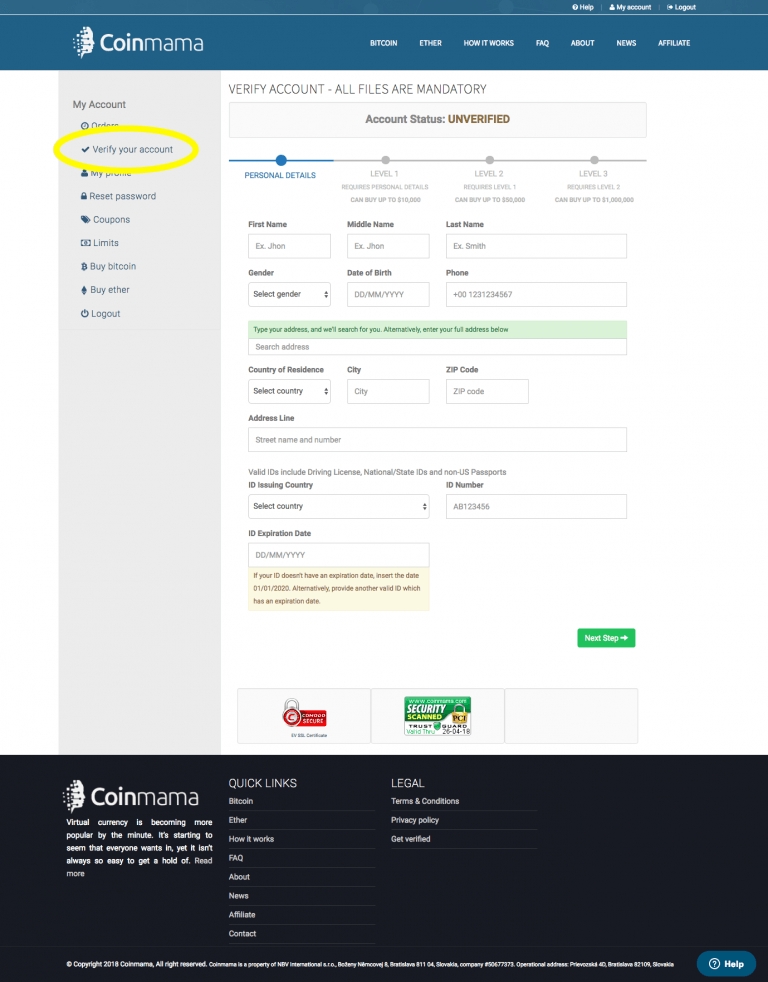 Step 5: You'll need to upload copies of the front and back of your passport or national identity card. Then, you will need to take a photo of yourself while holding a piece of paper with 'Coinmama' written on it with today's date. This is done to prevent fraud.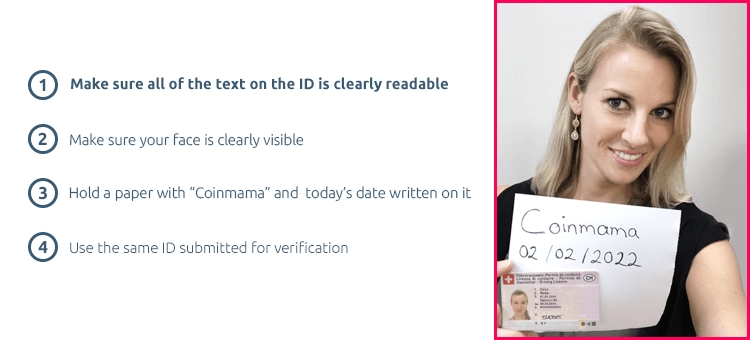 Step 6: Attach the photos you took to the online form and click 'Upload'.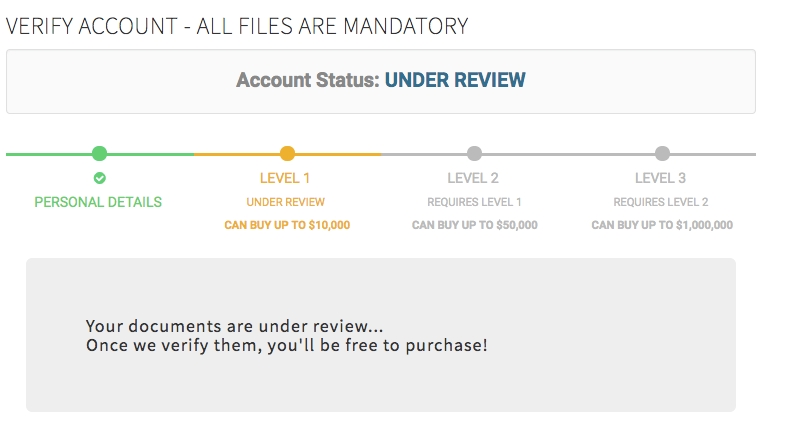 Step 7: Click 'ETHER'. It is on the menu at the top of the website.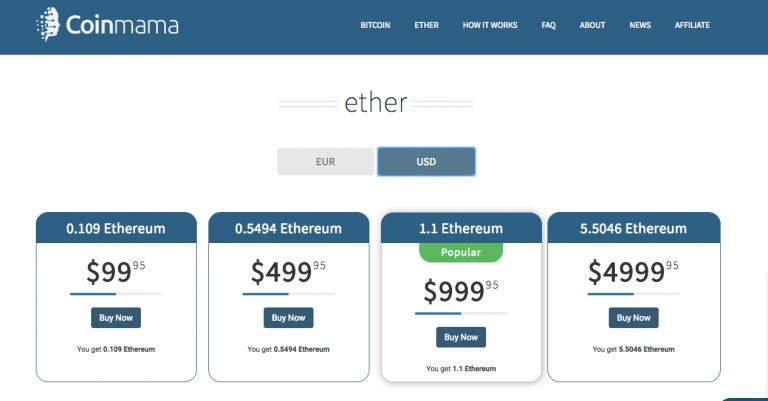 Step 8: Enter the amount of Ether you wish to buy and click "Buy Now."
Step 9: Choose the Credit/Debit Card via a Simplex option.
Step 10: Type in your digital wallet address and click "Complete Payment". Make sure that the wallet address is correct as the wallet you type in here will be the one that receives the Ether.
Step 11: Type in your payment details and click "Pay Now."
Step 12: The Ether has been sent from Coinmama to your wallet. It might take some time before you see the Ether in your wallet.
Sending ETH From Exchanges to Your Wallet
Cryptocurrency newcomers often ask themselves how to buy Ethereum with a credit card, but once you own some Ether a more important question is how to store it safely. It's much safer to store your funds in a wallet rather than leaving them on an exchange. Because if the exchange gets hacked your funds are in danger. But if you're in charge of your security, you would need to get attacked personally to lose your cryptocurrency assets. Here you can find our tutorial on how to choose the best cryptocurrency wallet How to Choose the Best Cryptocurrency Wallet.
If you were buying Ethereum using Coinmama you do not need to transfer them to a wallet because this was done during the purchase process.
If you wish to send your Ether from CEX.IO or Coinbase, you can follow the steps provided below!

Did you know?
Sending Ether From Coinbase
Click on "Send" from the top menu.
Enter your cryptocurrency wallet address.
Type in the amount of Ether you want to send and click on "Send Funds".
You should get an SMS with a code, type the code into Coinbase and click "Confirm".

Pros
Can be managed from mobile device
Very secure
Supports more than 1500 cryptocurrencies

Pros
Top-tier security
DeFi app support
Store over 5500 assets, install up to 100 apps simultaneously
Sending Ether From CEX.io
Click on "FINANCE" from the top menu.
Scroll down and find the "ETH" option.
Click on the "Withdraw" button that's next to "ETH."
Type in the amount of ETH you wish to send to your wallet.
Type in your cryptocurrency wallet address. Make sure it's correct!
Click on "Withdraw".
Keep in mind, that this is a quick guide. If you would like to read more about all of the different ways to purchase Ethereum, have a look at How to Buy Ethereum: A Complete Guide to Understanding How and Where to Buy Ethereum.
How to Buy Ethereum With Credit Card: Conclusion
So, by now you should know how to buy Ethereum with a credit card or bank transfers. Congratulations if you've bought it already following this guide. And, If you're still o thinking about buying some, I hope this guide will help you make the decision! Now, that you have some Ether go ahead and learn How to Buy BitDegree Tokens with Ether.
Have you bought any other cryptocurrencies before? If so, what's your favorite method and let me know if I missed something in this guide!
Leave your honest feedback
Leave your genuine opinion & help thousands of people to choose the best crypto exchange. All feedback, either positive or negative, are accepted as long as they're honest. We do not publish biased feedback or spam. So if you want to share your experience, opinion or give advice - the scene is yours!