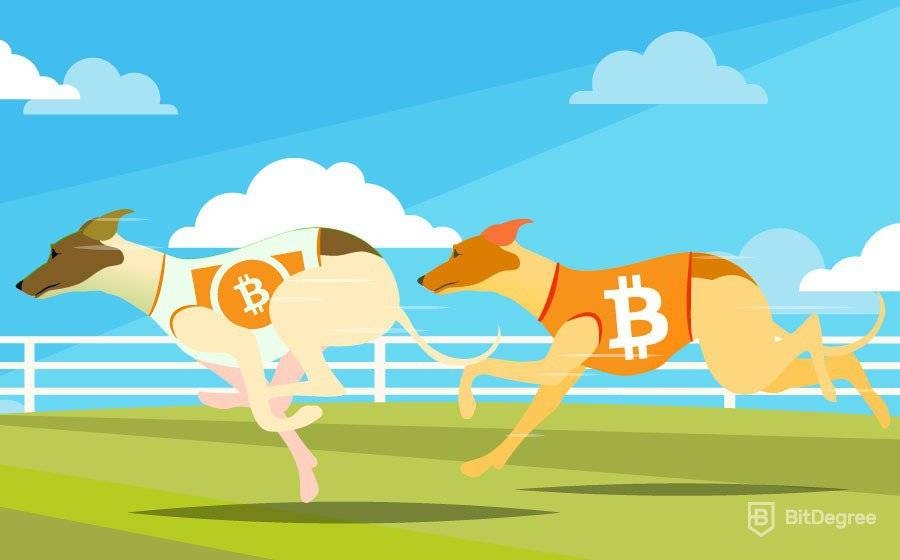 Bitcoin Cash VS Bitcoin - a war of two crypto titans!
Did you know that Bitcoin Cash originated from Bitcoin itself? That's right — Bitcoin Cash nodes were once a part of the Bitcoin blockchain. Bitcoin Cash is a fork of Bitcoin.
But which of the two should you choose to invest in? What is the difference between Bitcoin Cash VS Bitcoin? What's a "fork'? There are so many questions, and I'm here to answer them all!
By the end of this guide, you will know the difference between two different cryptocurrencies - Bitcoin Cash VS Bitcoin.
You will learn more about their history, value and their potential for the future. After this, you should be able to decide which one you would prefer to invest in, or whether you'd like to invest in both.
First, let's look at a little about Bitcoin and its background. Then, I'll explain what a fork is. After that, we'll look at the story behind Bitcoin Cash and its features.
Before rushing straight into the guide, you should be aware of a few important aspects. First of all, make sure to choose reliable crypto exchange platforms when buying BTC (Binance is one of the recommended options), or take advantage of the easiest way to purchase Bitcoins with your credit card - Simplex.
Secondly, cryptocurrencies should be stored in secure wallets. Ledger Nano X and Trezor are a few of the most recommended and reliable hardware wallets.
If you're already familiar with Bitcoin and Bitcoin Cash and are just here for the comparison, skip to the section labeled Bitcoin Cash VS Bitcoin: The War of The Prices!

Did you know?
Want to get smarter & wealthier with crypto?
Subscribe - We publish new crypto explainer videos every week!
How to Trade NFTs Safely? (Animated Explainer For Beginners)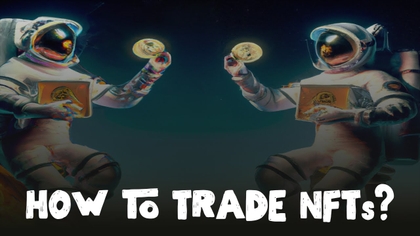 Bitcoin
Bitcoin was the first ever cryptocurrency and for many years it wasn't very known. It is just like any other real currency. You can use it to buy, sell and trade for goods, services, investments and more.
The blockchain technology that it's made of prevents it from being counterfeited. It also means it is not owned, issued or controlled by any one single group or party.
For example, the US dollar is issued by the US government and is controlled by banks. In this scenario, the central party are the government and the banks. When you transfer dollars to a friend, you are relying on the bank to authorize and process the transaction.
Bitcoin, on the other hand, is not issued or controlled by any central authority. The transactions on the blockchain are verified by the computers that run the blockchain, and these computers can be owned by anybody — the blockchain is decentralized.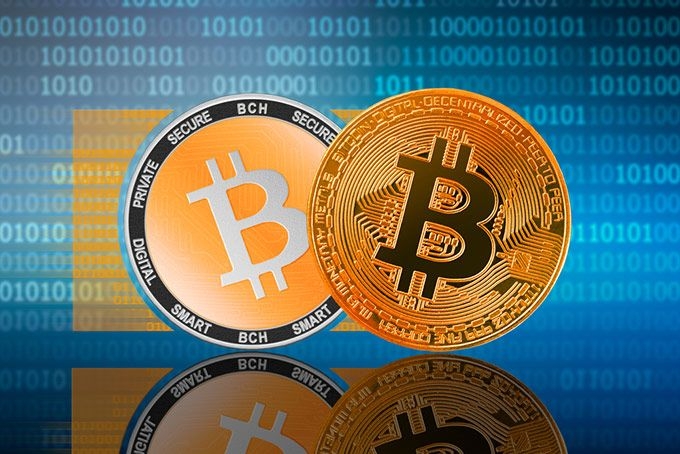 On the blockchain, transactions are stored and submitted in blocks. The computers verify the entire block of transactions at once by solving a complicated math problem. When the problem is solved, the transactions in the block are verified and new Bitcoin is created — it is given to the computer that solved the problem. This process is called mining!
The total number of Bitcoin that will ever exist is limited to 21 million. Even though there are already over 16 million Bitcoin, it's going to be a long time until the count of Bitcoin reaches 21 million! This is because every 4 years, the amount of Bitcoin created per block is cut in half.
As more people try to get their hands on some Bitcoin and the rate of creation decreases, the common belief is that the value will increase. That is why so many people are crazy about Bitcoin now!
Today, Bitcoin is the most valuable cryptocurrency currently on the market. While other currencies are attempting to outrank Bitcoin and reduce its dominance over the digital-coin sector, Bitcoin Cash may be an exception to that due to the difference between Bitcoin and Bitcoin Cash!
As Bitcoin Cash is a fork of Bitcoin, I'll explain what a fork is before jumping to Bitcoin Cash!
A Fork
There are quite a few Bitcoin forks, but none are as used or as well known as Bitcoin Cash. A fork is created when the original code of a blockchain is updated but only some of the nodes (computers) on the blockchain accept the update.
The original blockchain (like Bitcoin) remains the same, and the updated nodes split off from the original blockchain and create a new blockchain (like Bitcoin Cash) and the coins on the blockchain become separate and unique from the ones on the original blockchain.

Anyone holding the original coin at the time it was forked will automatically get the forked version of the coin they were holding. So, when Bitcoin forked to Bitcoin Cash, someone who had 10 BTC would automatically have received a certain number of BCH matching the value of their 10 BTC.
Now then, let's talk about Bitcoin Cash itself!
Bitcoin Cash
Like Bitcoin, Bitcoin Cash is a cryptocurrency with its own blockchain. It works just like a digital currency and new BCH (Bitcoin Cash) is created through Bitcoin Cash mining. It was created at the end of 2016, making it much younger than Bitcoin.
Bitcoin was forked to create Bitcoin Cash because the developers of Bitcoin wanted to make some important changes to Bitcoin. The developers of the Bitcoin community could not come to an agreement concerning some of the changes that they wanted to make. So, a small group of these developers forked Bitcoin to create a new version of the same code with a few modifications.
The changes that make all the difference between Bitcoin Cash VS Bitcoin are these:
Bitcoin Cash has cheaper transfer fees (around $0.20 per transaction), so making transactions in BCH will save you more money than using BTC. A BTC transaction can cost around $1 USD per transaction, although it previously went up to around $25 per transaction!
BCH has faster transfer times. So, you don't have to wait the 10 minutes it takes to verify a Bitcoin transaction!
BCH can handle more transactions per second. This means that more people can use BCH at the same time than they can with BTC.
All these changes are due to the fact that a Bitcoin Cash block (in the blockchain) is eight times bigger than a Bitcoin block. This makes BCH faster, cheaper and more scalable than Bitcoin. Bitcoin cash is becoming more and more adopted by the day because of this.
Bitcoin Cash VS Bitcoin: The War of the Prices
As mentioned earlier, cryptocurrencies like Bitcoin or Bitcoin Cash derive their value from how much they are adopted, used and demanded. We can analyze them in terms of ROI (return on investment) and value growth.
They are both holders of value, and while Bitcoin has been the holder of the most value up until now, Bitcoin Cash is gaining users and value fast.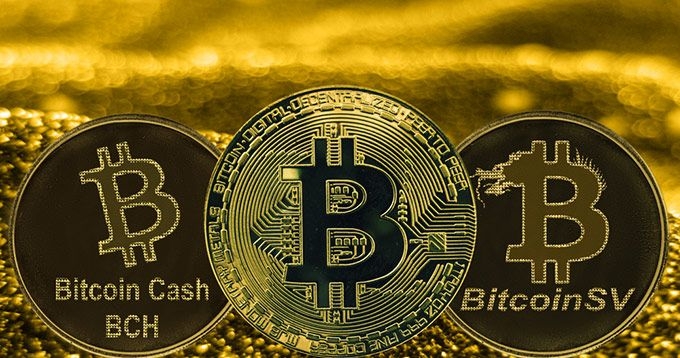 Bitcoin Cash is much younger than Bitcoin. So, it is still in the stage of capturing and realizing its own place in the crypto market. Many people speculate that Bitcoin Cash might take a good portion of Bitcoin's market share, making it the new dominant crypto in the industry. This is because Bitcoin Cash has addressed the scaling issues that Bitcoin faces, allowing more people to use it with ease and lower fees.
If the Bitcoin developer community doesn't find a way to agree to a mutual update to the Bitcoin code to fix its problems, Bitcoin might lose in the war between BTC VS BCH. This means that more people will likely switch to using BCH as their main store of value and transactional currency.
In the recent past, Bitcoin Cash has been worth as low as 5% of Bitcoin, to as high as 33%. It is currently staying within the range of 10-15% of the price of Bitcoin. Below are charts of the BCH VS BTC prices over the past nine months.
(The orange line is BCH to BTC)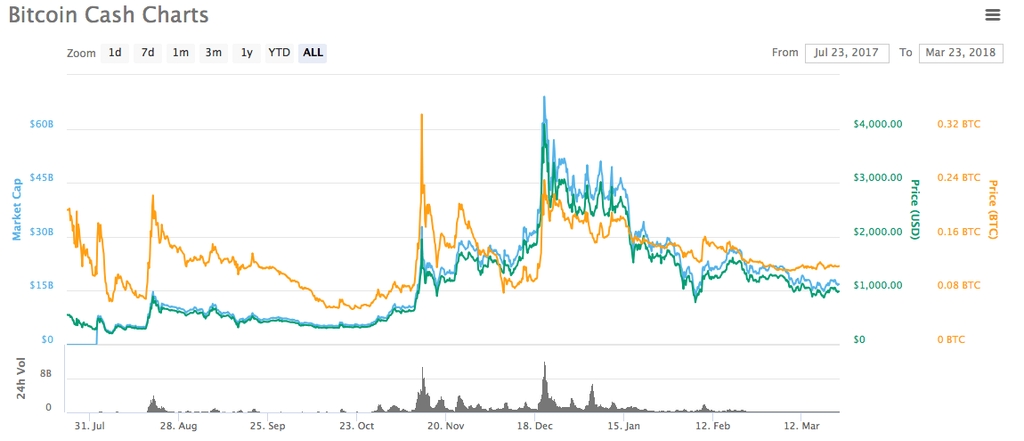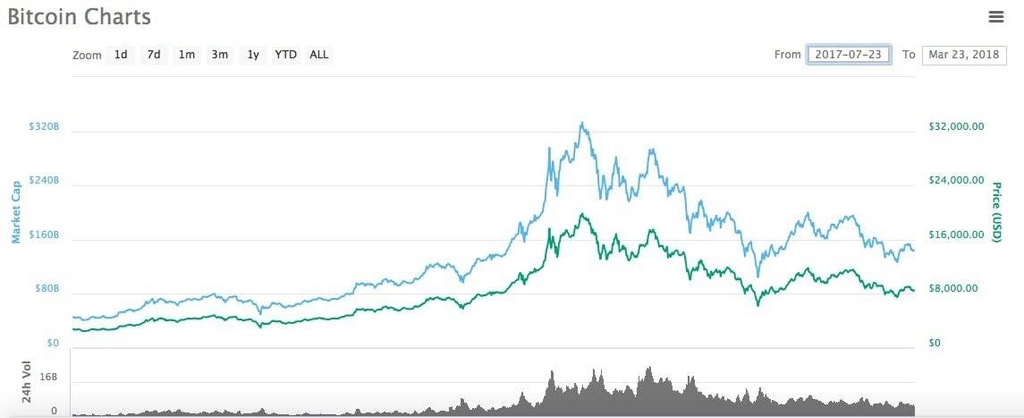 UPDATE 2023: Bitcoin cash is currently worth $226.83 and Bitcoin is worth $10,258.22 USD, meaning that 1 Bitcoin equals 44.90 Bitcoin Cash.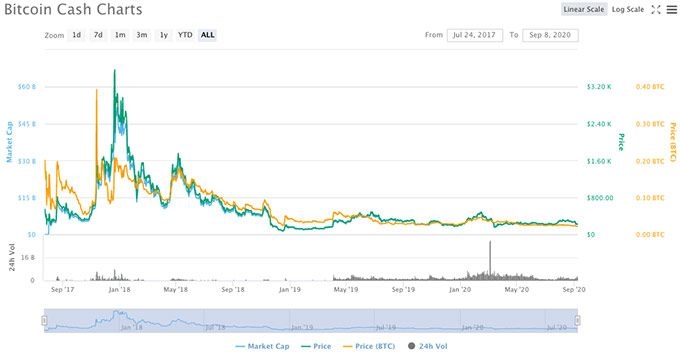 One of the things holding BCH's rapid growth back is the confusion people have between Bitcoin and Bitcoin Cash. Many newbie investors see Bitcoin Cash as a cheaper Bitcoin with a lower entry point to the market. This is because they share very similar names and come from the same branding and community.
The confusion has also led to Bitcoin Cash receiving negative attention as a copycat currency that is simply a cash grab, aimed at tricking new crypto investors into buying a fake Bitcoin. This, however, is not true.
BCH is no fake Bitcoin, but it may very well be a better one.
Bitcoin Cash VS Bitcoin: The Features
Bitcoin Cash Advantages
The main advantage of Bitcoin Cash is that it is cheaper and faster to use. This is because it is more scalable, meaning that more people can transact on the blockchain at any given time.
Its development team is quick to implement solutions that make the blockchain more scalable. Which gives it great future potential for adoption and use.
It is also cheaper to move around between exchanges. Whenever its price surges, it is a great trading asset against Bitcoin and a solid investment to hedge against Bitcoin, should Bitcoin lose its market dominance one day.
Note: Nothing in this article is financial advice! You should always consult a financial advisor before investing. Also, always choose reliable cryptocurrency wallets, such as Ledger Nano X, Binance and Trezor, to keep your coins secure!
Bitcoin Cash Disadvantages
Bitcoin Cash does not have as much investor confidence as Bitcoin. Also, its adoption rate and market penetration is much lower than Bitcoin's. This has a lot to do with the fact that this coin is much newer than Bitcoin.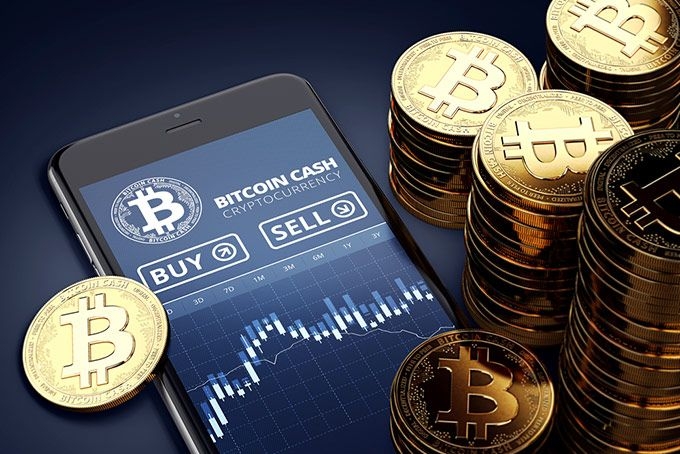 Bitcoin Cash mining is relatively the same as mining Bitcoin. This means that someone who mines Bitcoin Cash makes much less profit than someone mining Bitcoin with the same equipment. For this reason, miners are not as quick to mine Bitcoin Cash.
Finally, when it comes to trading, BCH has far less trading pairs than BTC, making it less tradeable than Bitcoin. All these disadvantages work towards making Bitcoin Cash's adoption rates and prices much lower than Bitcoin's.
Bitcoin Advantages Over Bitcoin Cash
As the original cryptocurrency, Bitcoin is the base currency of the entire sector. It is what all other cryptocurrencies trade against (as well as ETH, most of the time) and is tradable on most exchanges. Bitcoin is the most popular and has the most trading pairs with other cryptocurrencies.
As of 23rd March 2018, Bitcoin makes up 44.5% of the entire capital of the crypto-sector and is considered the Gold standard of a rapidly growing industry.
UPDATE 2023: Bitcoin is currently worth 57.3% of the entire crypto industry.
The biggest advantage Bitcoin has over Bitcoin Cash is its community and cult-like following: it's the first cryptocurrency anyone hears about. It is super, super popular — if your Grandma knows about one cryptocurrency, I'll bet you $100 it's Bitcoin!
Bitcoin Disadvantages Over Bitcoin Cash
The disadvantages of Bitcoin when compared to Bitcoin Cash mainly regard the scalability issues facing Bitcoin. Bitcoin is older, slower and costs a lot more per transaction. It is likely that as the sector grows, Bitcoin will continue to lose its dominance to these other coins.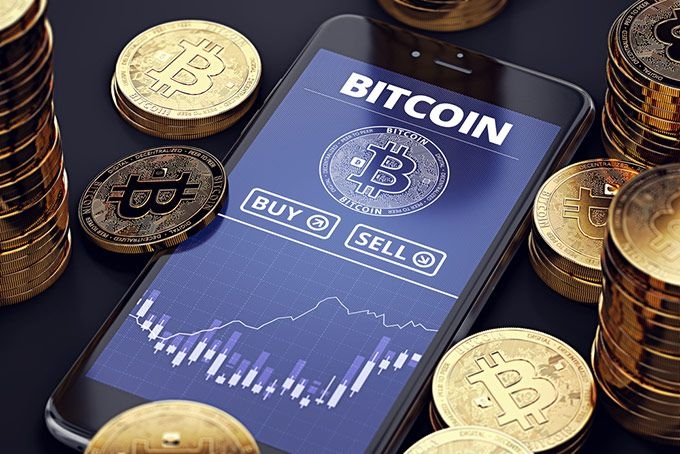 Another disadvantage is that the core development team of Bitcoin is not united as good as other crypto teams, like that of Ether, for example. They appear to be divided as a group and lacking clear leadership.
This makes the implementation of scaling solutions more difficult to agree on and implement to the network — not good at all!
Bitcoin Cash VS Bitcoin: Where Can You Buy Them?
One of the most popular exchanges to buy both Bitcoin and Bitcoin Cash is Coinbase.
On this platform, you can use fiat to buy popular cryptocurrencies (including Bitcoin and Bitcoin Cash) through your credit card, bank account and more. Unfortunately, Coinbase is only available in 32 countries:
U.S.A., Canada, UK, Switzerland, Sweden, Spain, Slovenia, San Marino, Portugal, Poland, Norway, Netherlands, Monaco, Malta, Liechtenstein, Latvia, Jersey, Italy, Ireland, Hungary, Greece, Finland, Denmark, Czech Republic, Cyprus, Croatia, Bulgaria, Belgium, Austria, Australia and Singapore.
UPDATE 2023: Coinbase is currently available in more than 100 countries.
If you use a broker that doesn't sell BCH but sells BTC, you can always buy Bitcoin and exchange it for Bitcoin Cash on a trading platform like Binance.
The final and the easiest way to purchase BTC and BCH with your credit card is via Simplex - fraud-free online processing.
Bitcoin Cash VS Bitcoin: Conclusion
Many people are under the impression that Bitcoin Cash VS Bitcoin is a war, and that one should be better than the other. For practical reasons, Bitcoin Cash is a faster and cheaper asset to use for transacting on the blockchain.
But Bitcoin, being the original cryptocurrency, is the most adopted and currently the greatest store of value in the cryptomarket. This leads me to believe that both these coins can remain as staples in the industry as it evolves and matures.
BCH can become the main tool for transactions and moving money around as more users adopt it. BTC can continue to be used as a store of value that is considered the gold of digital currency. Both stand to grow in value and adoption over time, making them worthy investments for any investor to look into and consider.
Now that you know the differences between these two coins, you can better decide how you want to invest in them and how you will use them.
For example, you can invest into Bitcoin Cash to use it as your main form of currency to transact with. However, you could invest into Bitcoin the way you would invest in gold - for investment benefits.
The question is, which is it that you prefer? And what for? Do you prefer Bitcoin as an investment but Bitcoin Cash as a usable coin? What's your opinion on Bitcoin Cash VS Bitcoin? Let me know!
Important note: Always do further, independent research, and always consult a financial investor before investing. Also, keep in mind that it's crucial to keep your cryptocurrencies in secure digital wallets, such as Ledger Nano X, Trezor Model T and Binance. When purchasing BTC and BCH it's a good idea to choose Simplex - secure payment processing.
About Article's Experts & Analysts