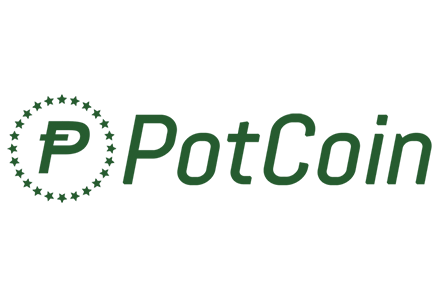 Maybe you've heard about it, maybe you've seen it - maybe you even tried buying it. No, I'm not talking about marijuana… But that's a good guess. In this guide, I'd like to tell you about PotCoin - a cryptocurrency that's designed to become a standard method of payment in the legalized cannabis communities worldwide.
I'll tell you all about it: where it came from, WHY it came to be, what it's aims and goals are, etc. Additionally, we'll cover PotCoin from a consumer's (no pun intended) perspective - we'll talk about PotCoin's wallets, how to mine it, how and where to buy it, etc.
Whether you've already heard of it or not, this guide is going to help you form a comprehensive understanding of PotCoin.
Looking for the most secure place to buy BTC? I have collected the best-rated crypto exchanges that were approved as the safest platforms for buying BTC below, so take a look.
Pros
A very niche-specific cryptocurrency
Has a dedicated wallet
A passionate and dedicated community
Cons
Initial team had split up
Not very well-known
History of PotCoin
What is PotCoin? Well, the inception of PotCoin was indeed an interesting one.
PotCoin was released into the world towards the end of January 2014. From the very beginning, the developers (three guys from Canada) had made their message clear - they released the coin at 4:20 PM (420 is a symbolic number for marijuana). Right from the start, they intended to become the main currency of use when it comes to legal cannabis.
Whether it was their sense of humor, or the enthusiastic people taking charge, but PotCoin reached mainstream attention not long after its initial launch - a couple of TV and online news stations helped spread the rumor about this new cryptocurrency.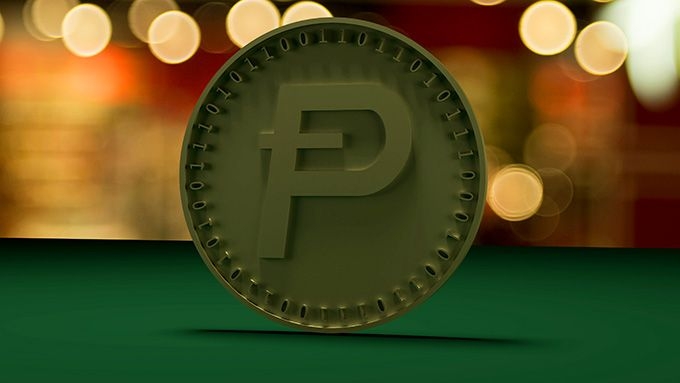 PotCoin's technical parameters used to be almost identical to those of Litecoin. At a certain point, though, PotCoin changed some things within its structure and data, furthering it from Litecoin and becoming a bit more similar to such cryptocurrencies as Reddcoin.
Over the few years of its lifespan, PotCoin has already managed to experience a record increase in price AND a huge crash. When the dust started to settle after the initial crash back in mid-2014, PotCoin took another major blow - the team that had created and developed the coin had broken up.
A group of people called PotLabs (they were the ones that helped develop PotCoin in the early days) stepped in and took over the coin's further development.
PotCoin Today
Despite its rises and crashes in price, PotCoin managed to maintain its presence in the cryptocurrency market.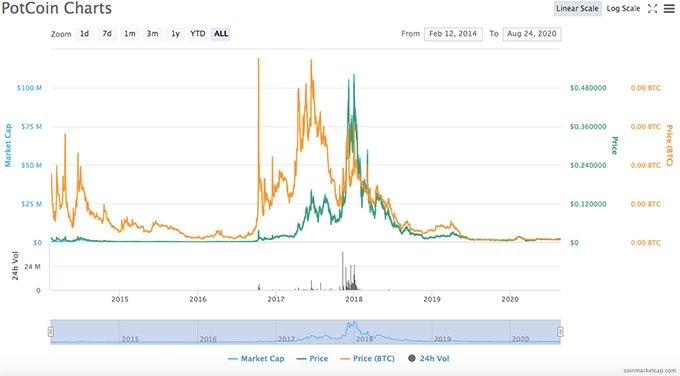 It is worth mentioning, though, that when we take a look at the chart, we can see that PotCoin, when compared to other cryptocurrencies, did not experience as huge of a crash. There are a few speculations to why that is, the main one being that PotCoin's price is impacted more by the legal cannabis industry and its enthusiasts than anything else.
PotCoin General Information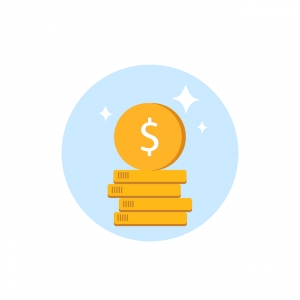 Now that you have a comprehension of what is PotCoin and why it's important to a huge audience of people, we can start talking about information that will be important to anyone and everyone who plan to invest in the future of PotCoin.
Honestly, though, the topics we'll touch on now can be valuable to anyone - whether you're an up-and-coming PotCoin lover looking to support the cause, or just someone who wants to know how cryptocurrencies work.
Latest Deal Active Right Now:
$300 + 40 DOGE BONUS
Huobi Black Friday Limited-Time Period
Huobi Black Friday & Cyber Monday 2023 period offers great bonus for new users - sign up & earn up to $300 + 40 DOGE bonus!
Expiration date : 14/12/2023
3,817 People Used
Only 31 Left
PotCoin Wallet
The very first thing that you'll need to know about (and to get!) when thinking about investing in, buying, selling, or trading with PotCoin is a specific, designated wallet.
If you don't know what a cryptocurrency wallet is, I'll put it very simply: it's a digital software or a physical device designed to safely store your crypto coins so that they are always available wherever you go.
The official PotCoin site (potcoin.com) suggests and offers to use the PotWallet - an official wallet designed specifically to store and use PotCoin. Truth be told, when it comes to PotCoin wallets, this is probably your best bet - it's created by the PotCoin team, after all.

The PotWallet offers you all the features that you might ever need and comes in two versions - online and desktop. Even though the online wallet works perfectly fine, the team suggests using the desktop version, as it is the more popular and secure version of the two.
As of writing this article, the online wallet is available on Android and is currently awaiting confirmation from the Apple App Store. The desktop version of the wallet is available on MS Windows, Mac OSX and Linux.
How and Where to buy PotCoin?
Now that you have your wallet all set up and ready to go, you can start thinking about buying and selling PotCoin. But how to buy PotCoin? Or maybe more importantly… Where to buy PotCoin?
Well, when it comes to the question "how to buy PotCoin?", the answer is pretty simple - just as you would any other cryptocurrency.
Where to buy PotCoin? A lot of the crypto trading and selling sites offer PotCoin as an option. Your best bet is probably to turn to Bittrex.
If you want to use some other site, then the process is pretty straightforward. Nonetheless, let's both walk through it.
If you want to buy PotCoin, you must first decide the type of currency you're gonna use. For simplicity's sake, let's say that you're going to buy it with US dollars.

Find a site that suits your needs and is reputable. Check the exchange rates, reviews, etc. If everything seems to be in order, pick the amount of PotCoins you want to buy and simply perform the transaction using PayPal, credit card, bank transfer or any other type of payment. You'll have to enter your wallet code, and after that, all that's left is to wait.
Selling is somewhat the same as buying, you just start from the other end. When selling PotCoin, pick a site that offers good POT (that's the contraction of PotCoin. I'm serious.) to USD ratios. The process from this point is the same as buying, just the other way around.
When looking for reputable sites to buy, sell, or trade any cryptocurrency out there, always emphasize security, as a rule of thumb. If the site lacks fraud protection and has holes in its transfer system, that might allow potential hackers to drain your finances real fast.
How to Mine Potcoin?
If trading cryptos isn't your thing, you can always try mining coins yourself. This method of attaining and owning cryptocurrencies is very popular, and there are plenty of communities that help and support beginner miners.
When thinking about how to mine PotCoin, you should look into three main methods. The first one is CPU mining, the other one is GPU mining and the last one is ASIC mining. Here's a quick rundown of how they work:
CPU mining. CPU-based cryptocurrency mining utilizes processors to solve complex equations whilst receiving crypto profit for the work. CPU mining is considered to be the slowest and least profitable out of all of them, but is good for beginners simply because you usually don't need to buy anything and can start mining right away from the comfort of your personal computer.
GPU mining. GPU mining uses graphics cards, and a lot of them. This is a very popular, yet costly method of extracting cryptocurrencies. People who wonder how to mine PotCoin (or any other coin for that matter) prefer this method because of its stability and longevity.
ASIC mining. ASICs are special machines that are programmed to do only one task at a time. They are great and super-efficient when it comes to crypto coin mining, but are very scarce and costly at the same time.
GPU mining is probably the most popular one, while ASIC crypto mining tends to be the most profitable one. Be cautious if you're thinking about using ASICs, though, because they have been subject to controversy as of late, which might impact their performance and popularity.
Alternatively, you could look into cloud mining. Using this method, you wouldn't need any of your hardware or other devices - everything would be done from a distance.
Potential miners prefer cloud mining for its simplicity and lack of any prior requirements of knowledge in the field. You don't need to know how to build a rig or how the blockchain works - everything's taken care of by the cloud mining hosts.
Latest Binance Coupon Found:
SECURE $600 BONUS
Binance Christmas Sale
Sign up on Binance and claim up to $600 worth of rewards for completing simple tasks during this Binance Christmas sale. Use our Binance referral code (49316610) to activate the offer while it's still valid!
Expiration date : 14/12/2023
2,935 People Used
Only 67 Left
Summary
Let's quickly sum up the information that we've covered in this guide.
PotCoin is a cryptocurrency that was created to dominate the legal cannabis infrastructure. It has had its ups and downs, but to this day is still actively traded, bought and sold by thousands of people around the world.
The official PotCoin site offers extensive tools and tips on how to deal with this cryptocurrency - you can create a PotWallet, buy, sell and trade PotCoin, earn interest, etc.
If you want to mine PotCoin, your best bets are either GPU mining or cloud mining. If you're knowledgeable in the field of mining rig hardware and software AND you have some starting capital, you could try GPU mining. However, if you don't want or don't need a mining rig and are only interested in cryptocurrencies (or just PotCoin) for some sort of short-term goals, then cloud mining is your best bet.

Did you know?
Conclusion
One of the best qualities that PotCoin has is bound to be its fan base. This is one of those cryptocurrencies which people do truly invest in, both financially and emotionally.
The reasoning behind this is quite simple, honestly. The "cannabis legalization" topic is a very touchy, yet passionate one in the United States. As time goes on, we see more and more states legalizing the recreational use of medical marijuana. This isn't a USA-exclusive topic, though. There are a lot of countries around the globe that have started talking about this, whether it be from a governmental standpoint, or because of peer pressure.
PotCoin is just another step in this quest. If it's ultimate goals are met, it would become the staple of the cannabis buying and selling industry. At the same time, the communities that support marijuana legalization are probably quite proud that now, there's a cryptocurrency that not only is useful and practical, but acts as a benchmark in the journey towards legalization.

Whatever the actual case might be, the numbers do talk for themselves. If PotCoin would have been useless, the original creators and developers wouldn't have kept it alive for so long. Furthermore, the fact that after the initial team split up there were people (and companies!) jumping in to help and keep the cryptocurrency alive emphasizes this point.
If the people supporting PotCoin continue to stand by this crypto, and if the market doesn't go berzerk once again the way it did back at the end of 2017 - the beginning of 2018, PotCoin can expect a bright future up ahead.
It is generally known and expected that if a cryptocurrency is both accepted by the general public and useful, it's probably bound to stick around. As long as dedicated people are supporting the cause, PotCoin won't run out of usefulness.
I hope you managed to learn something new about PotCoin, how to buy PotCoin, how to mine PotCoin, and the various ways you can use it. The buying process is very simple:
Register on Bittrex;
Enter all of the details, when prompted;
Choose how you'd like to purchase PotCoins (via which patent method);
Make the purchase!
While you won't be able to store PotCoins in some of the top-rated cryptocurrency wallets out there (i.e. Trezor), the PotWallet is a pretty decent alternative, too.
I wish you the best of luck in your PotCoin trading and mining ventures!
The content published on this website is not aimed to give any kind of financial, investment, trading, or any other form of advice. BitDegree.org does not endorse or suggest you to buy, sell or hold any kind of cryptocurrency. Before making financial investment decisions, do consult your financial advisor.
About Article's Experts & Analysts