The malicious actor moved funds related to one of the biggest crypto hacks of 2022.
Wormhole exploiter moved around $155 million worth of Ether (ETH) to decentralized exchange (DEX).
According to the tweet shared by crypto and blockchain security firm CertiK, the wallet connected to the Wormhole hacker swapped 95,630 Ether (ETH) for Staked Ether (stETH).

Did you know?
Want to get smarter & wealthier with crypto?
Subscribe - We publish new crypto explainer videos every week!
What is Polygon in Crypto? (Animated Explainer)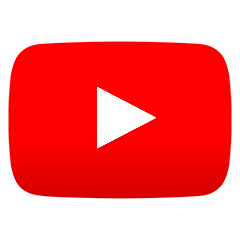 The malicious actor hacked and exploited Wormhole's token bridge on February 2nd, 2022. The exploit was considered one of the biggest crypto hacks of 2022. During the exploit, the hacker stole around 120,000 Wrapped Ether (wETH) worth around $321 million.
The transaction history related to the Wormhole hacker's alleged wallet address showed that a malicious actor transferred around 95,630 ETH to OpenOcean DEX. Afterward, the hacker swapped Ether to Staked ETH (stETH) and wrapped staked Ether (wstETH).
It wasn't the only activity the hacker made that day. A crypto community member, dubbed spreekaway, analyzed the Wormhole exploiter's crypto address history and noticed that the malicious actor made several odd transactions.
The data showed that the Wormhole exploiter used its stETH as collateral to borrow 13 million Dai (DAI). Afterward, the hacker swapped DAI for more stETH. Before borrowing 1.5 million DAI, the exploiter wrapped its stETH. The malicious actor repeated the action with borrowed DAI and funded a new address with 0.1 ETH.
It appears that the team behind Wormhole has also noticed suspicious activity and used a chance to offer a bounty for the hacker. A message to the hacker reads:
We would like to reiterate our previous offer of a $10 million bounty for the total return of all the stolen funds.
It is worth noting that hackers' transactions and swap spree impacted the price of stETH. The price of stETH increased to 1.0002 ETH before dropping to 0.9950 ETH at the time of writing.
It is not the first time this month, hackers-related to massive exploits moved stolen funds. On January 17th, Lazarus Group transferred over $63 million worth of Ethereum (ETH) related to the Harmony bridge hack.
---