The fundraiser on JuiceBox has already managed to pile in about 13K ETH, worth almost $40M for the WikiLeaks founder Julian Assange.
With Julian Assange potentially facing hard time in the US prison, supporters of WikiLeaks' founder have opened up a fundraiser on the JuiceBox protocol - a DAO treasury, acting as a charity platform.
The funds for Julian Assange were raised in a matter of days, basically over the weekend, becoming the largest fundraiser on the JuiceBox platform. In fact, the platform previously raised almost 12K ETH in order to purchase the US Constitution, becoming its top fundraiser.

Did you know?
Want to get smarter & wealthier with crypto?
Subscribe - We publish new crypto explainer videos every week!
What is a Liquidity Pool in Crypto? (Animated)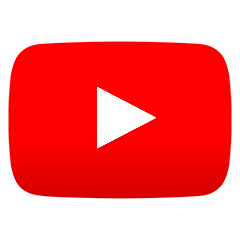 However, AssangeDAO took over the spot (ignoring the fact that ETH was more expensive back when the US constitution fundraiser was in motion), and is seemingly raising more funds every minute.
According to the official fundraiser website, the crypto raised will be used "to bid on a 1/1 NFT produced by digital artist Pak in collaboration with Julian Assange" which was released earlier last week.
"Proceeds raised from the NFT sale will benefit Julian Assange's defense fund for legal fees and campaigning to raise awareness about Julian's extradition case."
Initially, the Julian Assange fund was inspired by the fundraiser for Silk Road's founder Ross Ulbricht, and the plans for a crypto fund were started on social media. More specifically, there was a group on Telegram that tracked the events surrounding the incarceration of the founder of WikiLeaks.
After the announcement that Assange will be extradited to the US for a 175-year sentence, the fund was set in motion by WikiLeaks, with contributors receiving JUSTICE tokens as a form to bid on the NFT collection released by Pak and Jullian Assange.
Currently, the amount raised is at 12,671 ETH, which is just over $38.9M.
At the moment, Julian Assange is held in the Belmarsh maximum-security prison in London, from which he is expected to be transferred to the United States if his legal team is unable to fight the case.
---