SEC Chairman may soon have to close the doors of his office for the last time.
Warren Davidson, the United States Representative, plans to introduce legislation aimed at firing US Securities and Exchange Commission (SEC) chairman Gary Gensler.
Davidson revealed the news in an April 16th tweet, replying to a tweet shared by crypto exchange Coinbase legal chief Paul Grewal.

Did you know?
Want to get smarter & wealthier with crypto?
Subscribe - We publish new crypto explainer videos every week!
What is a Smart Contract? (Explained with Animations)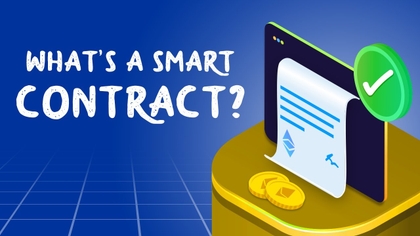 It appears that the move from Warren Davidson came after SEC revealed plans to reconsider the proposed redefinition of an "exchange."
According to the Representative, the legislation would replace the Chairman with an Executive Director who reports to the Board. In particular, Warren Davidson noted:
To correct a long series of abuses, I am introducing legislation that removes the Chairman of the Securities and Exchange Commission and replaces the role with an Executive Director that reports to the Board (where authority resides).
During an April 14th meeting, the SEC chairman claimed that the suggested rule amendments could benefit investors and markets by subjecting certain brokers to additional regulatory scrutiny and "modernizing" regulations governing exchanges.
These amendments were also proposed back in January 2022. However, over a year ago, crypto advocacy groups argued that this represented an overreach of the SEC's authority, potentially endangering participation in the industry.
SEC Commissioner Hester Peirce, nicknamed "Crypto Mom," criticized the newly proposed rule amendments in an April 14th statement, characterizing the SEC's latest move as "stagnation, centralization, expatriation, and extinction."
Peirce said that, unlike past SEC offices, the current SEC has been stretching its jurisdiction to address nonexistent issues.
Peirce also argued that the SEC has been unwilling to modify existing regulations to accommodate new technologies and business methods. She believes the Commission instructs entrepreneurs to register but fails to make practical adjustments to the registration framework to assist them.
Today's Commission tells entrepreneurs trying to do new things in our markets to come in and register. When entrepreneurs find they cannot, the Commission dismisses the possibility of making practical adjustments to our registration framework to help entrepreneurs register, and instead rewards their good faith with an enforcement action.
In recent years, the SEC has initiated several high-profile actions against crypto companies like Ripple, LBRY, and Coinbase over alleged violations, showcasing its increasing reach in the sector.
At the beginning of April, Securities and Exchange Commission Chairman Gary Gensler requested almost $2.5 billion to fight against illegal crypto activities.
---