US Judge believes that LBRY violated Section 5 of the 1933 Securities Act.
US District Judge Paul Barbadoro in Concord, New Hampshire, found blockchain-based file-sharing and payment network LBRY guilty of violating US Laws.
LBRY was sued by the United States Securities and Exchange Commission (SEC) in March 2021. At that time, SEC claimed that a blockchain-based firm was selling its LBRY Credit token (LBC) as a security without registering, thus violating Section 5 of the Securities Act 1933.

Did you know?
Want to get smarter & wealthier with crypto?
Subscribe - We publish new crypto explainer videos every week!
What is Polygon in Crypto? (Animated Explainer)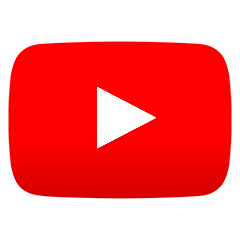 According to the Memorandum and Order shared on November 7th, in response to the claims, LBRY filed a cross-motion claiming that the company doesn't believe to be selling securities, adding that its LBRY token "functions as a digital currency that is an essential component of the LBRY Blockchain."
However, despite LBRY's attempt, US District Judge Paul Barbadoro noted:
No reasonable trier of fact could reject the SEC's contention that LBRY offered LBC as a security, and LBRY does not have a triable defense that it lacked fair notice.
In 2021, SEC claimed that between 2016 and 2021, LBRY made around $11 million in US dollars, Bitcoin (BTC), and other forms of payment from investors. The securities regulator highlighted that before selling its LBRY token, the company had to first file for registration.
Following the news, LBRY shared a Tweet adding, "We lost. Sorry everyone."
Moreover, LBRY added that the language used in the court documents "sets an extraordinarily dangerous precedent," making all cryptocurrencies in the US securities. The company added:
Even if LBRY Inc is shut down by the SEC as a result of this lawsuit, the LBRY network will continue to function and grow through the effort of the distributed LBRY community.
The US Judges ruling means that the case will not go to trial. A status hearing for determining further actions on the case is set for November 21st.
It is worth noting that SEC has filed a lawsuit citing the same allegations against Ripple Labs and two of its executives. SEC claims that Ripple sold $1.3 billion worth of unregistered securities.