Maxine Waters believes that Sam Bankman-Fried's testimony is crucial.
Maxine Waters, a US representative and chair of the United States House Financial Services Committee, is urging former FTX CEO Sam Bankman-Fried (SBF) to testify before US Congress.
According to a Twitter thread shared by Maxine Waters, Bankman-Fried's claims that he would testify once he was done "learning and reviewing what happened" are strange, taking into account the number of interviews the former FTX CEO attended in the last few weeks.

Did you know?
Want to get smarter & wealthier with crypto?
Subscribe - We publish new crypto explainer videos every week!
Hot VS Cold Wallet: Which One Do YOU Need? (Animated)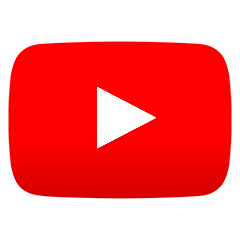 Therefore, the US Congress believed that the information Bankman-Fried already holds is sufficient for the testimony.
In her Twitter thread, Waters addressed Sam Bankman-Fried, stating:
As you know, the collapse of FTX has harmed over one million people. Your testimony would not only be meaningful to Members of Congress, but is also critical to the American people.
Waters continued her tweets, noting that Sam Bankman-Fried's participation is crucial. Moreover, the US Congress is ready to schedule additional hearings if "there is more information to be shared."
Initially, Maxine Waters invited Bankman-Fried to testify before the US Congress on December 2nd. After a few days, on December 4th, the former FTX CEO replied to Waters' tweet stating that it was his duty to appear before the committee and explain what happened. However, SBF first wants to finish his own investigation on the matter.
Blockchain Association Head of Policy and US Attorney, Jake Chervinsky, replied to Bankman-Fried's tweet stating that SBF is scared to testify before US Congress, as " "lying to Congress under oath is less appealing."
It appears that after filing for bankruptcy on November 11th, Bankman-Fried hasn't discussed the matter with US lawmakers and authorities. On the other hand, SBF attended several public interviews. The most recent interview was held on December 3rd, in Twitter Spaces, hosted by IBC Group founder and CEO Mario Nawfal.
---