US bankruptcy judge and SEC attorney engage in a heated exchange over the SEC's objection to the Binance.US-led Voyager Digital restructuring plan.
On March 2nd, a US bankruptcy Judge expressed frustration with the SEC for its objection to the Binance.US-Voyager Digital restructuring plan without providing a way out.
According to the Judge, the SEC had essentially asked the parties to "stop everybody in their tracks."

Did you know?
Want to get smarter & wealthier with crypto?
Subscribe - We publish new crypto explainer videos every week!
How to Trade NFTs Safely? (Animated Explainer For Beginners)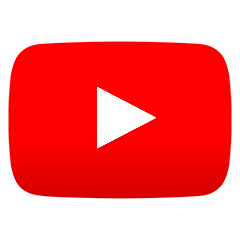 It can be assumed that Judge Michael Wiles was frustrated with the SEC objection because Binance.US-Voyager deal would not move forward even if he authorized the sale. For the arrangement to move forward, the US SEC and the US Committee on Foreign Investment (CFIUS) would have to give it a nod.
While CFIUS has not objected to the deal, it has warned that ongoing national security concerns could mean it will block the deal. In response, Binance.US, said it is independent of its international counterpart crypto exchange Binance.
The SEC is currently looking into whether Voyager Digital was involved in selling unregistered securities. According to a court filing, the SEC claims that the parties to the deal cannot prove that a particular crypto transaction complies with federal securities laws.
When Judge Wiles asked the SEC lawyer how the regulator believed the restructuring plan violated US Securities laws, SEC attorney William Uptegrove did not provide a definitive response. The attorney said:
The SEC is a deliberative body, and its process is a nonpublic one by federal law.
However, this response did not satisfy the Judge. He asked the SEC what measures they had taken. On top of that, Judge Wiles also urged the SEC to name the reasons why it objected to the deal. According to a Reuters report, bankruptcy hearings for Voyager Digital will continue on Friday, March 3rd, 2023.
Once acquired by Binance.US, Voyager customers could use their accounts to withdraw funds for the first time since funds were frozen. Voyager filed for bankruptcy in July 2022 after the collapse of Luna and TerraUSD.
According to Voyager attorney Christine Okike, after the acquisition, Voyager customers could recover up to 73% of their investment value. It is worth noting that 97% of Voyager customers agree with the Binance.US acquisition deal.
---