US Attorney Damian Williams claims that "it's an all-hands-on-deck-moment."
The United States Attorney's Office for the Southern District of New York (SDNY), the chief federal law enforcement officer in eight New York counties, has formed a special FTX Task Force.
According to the news report shared by CNBC on January 3rd, the Task Force will work on tracing and recovering FTX customer funds and handling various investigations and prosecutions launched against the bankrupt crypto exchange FTX.

Did you know?
Want to get smarter & wealthier with crypto?
Subscribe - We publish new crypto explainer videos every week!
What is Defi 2.0? (Explained with Animations)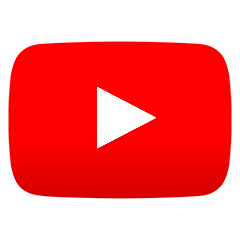 The news was revealed by US Attorney Damian Williams, who is a federal prosecutor in the FTX case. In the announcement, the man claimed that "it's an all-hands-on-deck-moment" and added:
The Southern District of New York is working around the clock to respond to the implosion of FTX.
Nevertheless, US Attorney Damian Williams noted that SDNT is launching a specialized Task Force to "ensure that this urgent work continues, powered by all of SDNY's resources and expertise until justice is done."
The SDNY noted that its task force team is set to include senior prosecutors from its public corruption, securities and commodities fraud, transnational crime and money laundering unit. The task force will be led by the Chief Counsel, Andrea Griswold. The team of senior prosecutors will work on the "investigation and prosecution of matters related to the FTX collapse."
SDNY expects to use its "asset forfeiture and cyber capabilities" to "trace and recover" the billions of dollars of missing customer funds.
The United States Securities and Exchange Commission estimated that FTX customers lost over $8 billion. On the other hand, when FTX filed for Chapter 11 bankruptcy, the company claimed it had over 100,000 creditors and liabilities of between $10 to $50 billion.
The news comes on the same day as a former FTX CEO and co-founder Sam Bankman-Fried (SBF) pled not guilty to eight counts of criminal charges, including wire fraud, securities fraud and violation of campaign finance laws.