Judge Lewis A. Kaplan set a tentative trial date of October 2nd.
Sam Bankman-Fried (SBF), a former cryptocurrency exchange FTX CEO and co-founder, has pled not guilty to all criminal charges.
According to the New York Times report shared on January 3rd, Bankman-Fried's not-guilty plea was entered by his lawyer, Mark Cohen, while SBF remained quiet during the whole hearing, which lasted approximately half an hour.

Did you know?
Want to get smarter & wealthier with crypto?
Subscribe - We publish new crypto explainer videos every week!
How to Get Free Crypto? (Explained with Animations)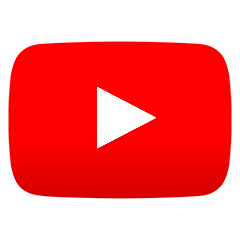 It is worth noting that Sam Bankman-Fried is blamed for violating campaign finance laws, and participating in wire fraud and securities fraud. Overall the former FTX co-founder is facing eight criminal charges, which could put Bankman-Fried behind bars for 115 years.
Following Bankman-Fried's not-guilty plea, Judge Lewis A. Kaplan scheduled a tentative trial date of October 2nd, with attorneys stating that the trial is expected to last up to four weeks.
One of the prosecutors, Assistant U.S. Attorney Danielle Sassoon, stated that her team aims to give SBF's lawyers all the documents of evidence in the next two weeks.
Nevertheless, Danielle Sassoon stated that the court has obtained "hundreds of thousands of documents, including material turned over by banks, employees, political campaigns, internet service providers and the new leadership of FTX."
After returning to the United States, Sam Bankman-Fried was released on bail and was ordered to stay at his parent's house in California. On the January 3rd hearing, Judge Lewis Kaplan stated that SBF is set to remain on bail if he doesn't try to access or transfer funds from FTX or Alameda Research.
It can be assumed that the new conditions come as a response to allegations that SBF can be behind the suspicious movement of Alameda funds. Bankman-Fried denied the allegations.
On top of that, SBF's legal team requested the Judge not share the identifying information of two other individuals, apart from Bankman-Fried's parents, acting as sureties for SBF's bond.
Bankman-Fried's lawyers claim that since posting SBF's bond, FTX co-founder's parents were "the target of intense media scrutiny, harassment, and threats." Judge Lewis Kaplan approved the request.
It is worth noting that, on December 22nd, FTX co-founder Gary Wang and former Alameda Research CEO Caroline Ellison plead guilty to federal fraud charges.