Litecoin and Dogecoin smash transaction records as their networks get supercharged by Ordinals.
When Casey Rodarmor, a seasoned developer, conjured up the Ordinals protocol to inscribe digital text and imagery on the Bitcoin (BTC) network, he probably didn't anticipate its enormous implications for Litecoin (LTC) and Dogecoin (DOGE).
As it turns out, the implementation of the Ordinals protocol has caused quite a stir, triggering a surge in transaction volume on these two networks for nearly a month straight.

Did you know?
Want to get smarter & wealthier with crypto?
Subscribe - We publish new crypto explainer videos every week!
What is a Crypto Bull Run? (Animated Explainer + Prediction)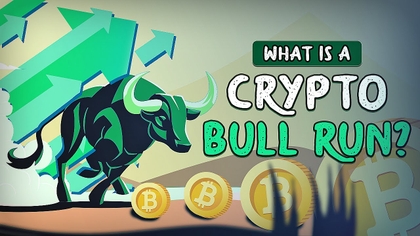 The most striking example of this revolution emerged on May 20th, when Dogecoin broke its previous record by managing a whopping 1.2 million transactions within a single day, as noted by BitInfoCharts.
Litecoin had its moment of glory just a week before that, hitting its highest-ever daily transaction volume with 584,000 transactions on May 10th.
The Ordinals protocol journey to Litecoin began when Indigo Nakamoto, a pseudonymous Twitter user, posted a bounty. Nakamoto offered 5 LTC, roughly $500 at the time, to anyone capable of moving the Ordinals protocol to the Litecoin network.
Software engineer Anthony Guerrera successfully launched the Litecoin Ordinals protocol. Following in the footsteps of Litecoin, Dogecoin enthusiasts mirrored the Ordinals protocol, adding the same functionality to their beloved memecoin and calling it "Doginals."
The most notable surge in network activity for Litecoin and Dogecoin came following the introduction of their respective LRC-20 and DRC-20 token standards in early May. These new standards allowed users to create and issue a new breed of memecoins on both networks.
At the same time, the Bitcoin network was also experiencing a massive increase in Ordinals inscriptions. May 10th marked a record-breaking day with 400,000 daily inscriptions.
The unprecedented surge in Bitcoin Ordinals inscriptions is closely tied to the unveiling of the BRC-20 token standard. According to brc-20.io, the new token standard has led to more than 24,000 new tokens minted on the Bitcoin blockchain.
The Ordinals protocol, initially envisioned for Bitcoin, has breathed new life into Litecoin and Dogecoin, shattering transaction records. As crypto enthusiasts continue to innovate and adapt, it seems that the sky's the limit for these digital currencies.
---