In its report, BIS noted that during the crypto market turmoil, crypto whales "cashed out at the expense of smaller holders."
Bank for International Settlements (BIS), an international financial institution owned by central banks that "fosters international monetary and financial cooperation and serves as a bank for central banks," has shared a bulletin dubbed "Crypto shocks and retail losses."
According to the report shared on February 20th, the data obtained by the BIS shows that in the wake of the collapses of Terra/Luna and cryptocurrency exchange FTX, trading activity on major crypto exchanges like Binance and Coinbase grew dramatically.

Did you know?
Want to get smarter & wealthier with crypto?
Subscribe - We publish new crypto explainer videos every week!
What is a Liquidity Pool in Crypto? (Animated)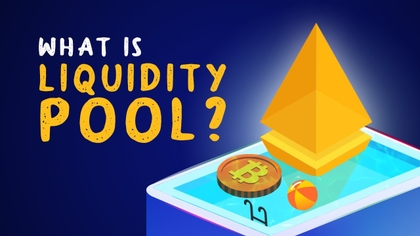 In the bulletin, the international financial institution highlighted that two major episodes affected the crypto market turmoil. In May 2022, when the algorithmic stablecoin TerraUSD (UST) collapsed, "it sent shockwaves through the system." BIS claims that in one month after UST's downfall, more than $450 billion in crypto assets were destroyed.
On top of that, in November, when the days for crypto giant FTX were already counted, the prices of Bitcoin (BTC), Ether (ETH), and other cryptocurrencies fell by more than 20%.
In particular, BIS noticed that during these episodes, "large and sophisticated investors" were selling their crypto assets while "smaller retail investors" were buying. In the report, BIS noted:
These patterns suggest that users tried to weather the storm by adjusting their portfolios away from owning tokens under stress towards other cryptoassets, including asset-backed stablecoins.
Therefore, the Bank of International Settlements believed that large crypto whales "probably cashed out at the expense of smaller holders."
Moreover, in its analysis, BIS analyzed the frequency of crypto investment app downloads in relation to Bitcoin (BTC) prices. The financial institutions found that around 75% of users downloaded apps when the BTC price was above $20,000.
At the end of its report, the Bank for International Settlements highlighted that "while the crypto collapse may have affected individual investors, the aggregate impact on the broader system was limited." BIS claims it was so as crypto is not significantly "intertwined with the real economy and the traditional financial system."
Therefore, BIS highlighted that global regulators should work hand in hand to create appropriate policies to control the crypto industry before it spreads to traditional financial systems.
---