At the time of writing, there are almost 5 million Ordinals inscriptions on the Bitcoin network.
The amount of Ordinals inscriptions on the Bitcoin (BTC) network has skyrocketed, jumping from 2.5 million to 4.99 million in just nine days.
Initially, the Ordinals protocol was employed to produce non-fungible tokens (NFTs) in the form of images. However, users discovered they could create fungible tokens using text-based inscriptions, similar to Ethereum's ERC-20 token standard.

Did you know?
Want to get smarter & wealthier with crypto?
Subscribe - We publish new crypto explainer videos every week!
What is a Liquidity Pool in Crypto? (Animated)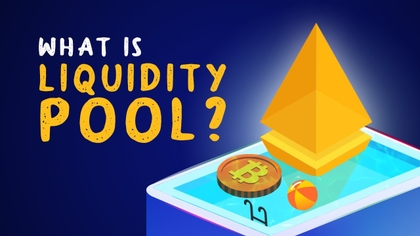 The newfound use led to the emergence of the BRC-20 token standard and fueled the significant increase in Ordinals inscriptions on the Bitcoin blockchain.
Rafael Schultze-Kraft, Glassnode co-founder and CTO, pointed out on Twitter that text-based inscriptions have become the most prevalent form of Ordinals inscriptions, with over 2.8 million as of May 5th.
Dune Analytics' recent data reveals that 99% of all new Ordinals inscriptions since April 25th have been text-based.
BRC-20.io, a tool that tracks BRC-20 tokens, shows that there are currently 14,200 new tokens on the Bitcoin blockchain.
Among the most popular Bitcoin-based tokens are "ordi," "nals," and a Bitcoin-based version of the infamous memecoin Pepe (PEPE), ranked third by total market cap. BRC-20 tokens' market cap hovers around $700 million, but digital asset investment firm Galaxy Digital predicts that the market cap for "Bitcoin NFTs" could reach $4.5 billion by 2025.
The rise of Ordinals has sparked a debate about whether it benefits the Bitcoin ecosystem. While some Bitcoin supporters, like Dan Held, believe Ordinals broadens the range of financial use cases for Bitcoin, others argue that it deviates from Satoshi Nakamoto's original vision of Bitcoin as an electronic, peer-to-peer cash system.
---