The nature of the hack possibly indicates that the famous hacker organization The Lazarus Group might be behind the latest hacking incident.
The Lazarus Group, North Korea's cybercrime group, has been outlined as the main culprit, involved in last week's massive hacking incident. The blockchain analysis company Elliptic shed some light on the matter.
To explain in detail, on June 24th, more than $100M in crypto assets was stolen from Harmony's Horizon Bridge, a Layer-1 blockchain offering a two-way Ethereum (ETH) gateway. The hackers reportedly managed to get away with a significant amount of Ether (ETH), Tether (USDT), Wrapped Bitcoin (WBTC), as well as BNB.

Did you know?
Want to get smarter & wealthier with crypto?
Subscribe - We publish new crypto explainer videos every week!
What is Defi 2.0? (Explained with Animations)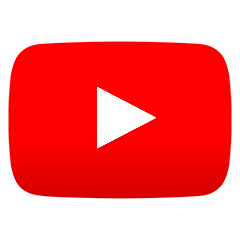 As stated in the official report issued on June 29th, the crooks leveraged the crypto exchange Uniswap and converted as many digital assets as they could - a total of 85,837 Ethereum (ETH).
Elliptic mentioned that the breach had some resemblance to other attacks and the way in which the capital was laundered was pretty much the same as other Lazarus Group's hits. The analysis firm added:
"There are strong indications that North Korea's Lazarus Group may be responsible for this theft, based on the nature of the hack and the subsequent laundering of the stolen funds."
Elliptic also noted that on June 27th, the primary suspect Lazarus Group supposedly moved over 35K ETH, estimated at around $39M, to Tornado Mixer, an ETH-based "mixer" that grants its users the ability to hide their digital trail.
In fact, it's a common practice for hackers to use the platform in order to run away for good, without anyone tracking the thief back. "This makes it easier to cash out the funds at an exchange," the announcement read.
On June 29th, prior to Harmony launching the manhunt, the blockchain offered a significant grant of $10 million for essential information that might be fruitful in retrieving the stolen funds. On top of that, Harmony also informed the hackers that if the funds would return home, no further charges would be pressed.
Earlier this year, Ronin Network experienced one of the most massive hacks in crypto history. According to some sources, The Lazarus Group was also responsible for snatching 173.6K Ethereum (ETH), and $25.5M worth of USDC from the network.
Harmony's Horizon Bridge is the latest to join the list of recently crypto-driven entities that were hacked. For instance, back in March, hackers managed to steal roughly 200 ETH from the LiFi protocol. A few days after, the decentralized finance (DeFi) platform Cashio suffered from a $52.8M scamming incident.