The blockchain used by the most popular play-to-earn game has been compromised, with the hacker taking over half a billion dollars.
Hackers are seemingly not shying away from breaching crypto projects despite the constant improvement of security protocols and government involvement in the industry.
On March 29th, the team behind the Ronin Network announced that their protocol was hit by a severe hack 6 days before they actually noticed it. Due to the hack, Ronin halted the operations of its bridge and paused the operations of the Katana DEX.

Did you know?
Want to get smarter & wealthier with crypto?
Subscribe - We publish new crypto explainer videos every week!
Can Russia Use Crypto to Bypass Sanctions? (Animated)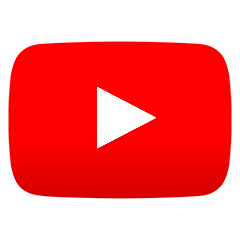 The hack apparently cost the network 173.6K Ethereum, and $25.5 million worth of USDC, putting it at the top of the largest cryptocurrency hacks in 2022. While the hacked funds were approximated to be worth somewhere around $615 million at current prices, the estimated price at the time of the hack was about $552 million.
Ronin has already shed some light on the hack, which, actually, dates back to 2021 when the hacker got hold of a signature validator that gives access to the Sky Mavis (development team of Axie Infinity) systems.
In response to the hack, Ronin has also notified law enforcement agencies and is currently working with forensic cryptographers. FTX's Sam Bankman-Fried and Binance's Changpeng Zhao have also expressed support for the network, and are working with the Axie Infinity team to resolve the issue.
One Twitter user explained the hack in a bit more detail. According to him, the hacker managed to get hold of 5 Ronin's validators which allowed him to perform the attack and gain access to the funds.
Interestingly enough, crypto-journalist Igor Igamberdiev noticed that all of the funds were moved to popular crypto exchanges like FTX and Crypto.com, making the transactions fully traceable.
However, some argued that the hacker most likely used stolen accounts with KYC on these crypto exchanges in order to cover the hacking trail and deceive law enforcement and crypto experts.
The trail of funds was recorded and posted by one Axie Infinity player on Twitter, showing that all the stolen crypto got also moved through other popular centralized exchanges like Binance and Huobi.
This left users baffled whether this is some sophisticated plan to launder crypto through CEXs, or just an average joe stumbling upon an exploit and making a digital robbery in broad daylight.
This might be considered the biggest crypto heist to date if the hacker actually manages to successfully launder the funds, which is highly unlikely. The current title of the largest crypto hack is held by the Poly Network, which, back in 2021, suffered from a $600 million loss. However, the people behind the breach turned out to be white hat hackers, who later returned the funds.