The United States SEC's latest rejection receives significant backlash from the crypto community.
On June 29th, Grayscale Senior Legal Strategist Donald B. Verrelli Jr. issued a filing after the United States Securities and Exchanges Commission (SEC) denied the BTC investment company's proposal to convert Grayscale Bitcoin Trust (GBTC) to a BTC exchange-traded fund (ETF). The community following the incident decided to share its opinion about the situation.
For instance, Jake Chervinsky, executive vice president and head of policy at Blockchain Association, said that SEC's decision is "deeply disappointing." According to him, the agency should be protecting investors and not the other way around. "This decision defies both common sense and federal law," he concluded.

Did you know?
Want to get smarter & wealthier with crypto?
Subscribe - We publish new crypto explainer videos every week!
What is a Crypto Bridge? (Explained with Animations)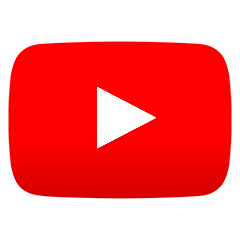 Some people in the Reddit community also implied that the SEC's decision to reject Grayscale's offering was inevitable. According to them, Gary Gensler, an American government official serving as the chair of the US SEC, and the rest of the agency, are seeking to only register exchanges that are trading in BTC. Until then, GBTC will be held hostage as "it's one of the few bargaining chips the SEC has."
Interestingly enough, the SEC has previously approved ProShare's BTC-driven exchange-traded fund (ETF), possibly indicating that the agency is planning to subdue Bitcoin's price with such a shocking decision to reject Grayscale's GBTC.
However, it seems as though some players in the crypto ecosystem are not supporting Grayscale's decision to go to court. Vijay Boyapati, BTC advocate and the author of the book dubbed The Bullish Case for Bitcoin, noted that the crypto-driven organization should calm down with its latest ETF and think about the possibility to return the "underlying" Bitcoin (BTC) to investors.
---