The SEC is on a killing spree, following its latest rejection of yet another ETF.
Grayscale Investments, a digital currency investment firm founded in 2013, has recently sued the United States Securities and Exchange Commission (SEC) after it announced that it wouldn't be converting Grayscale Bitcoin Trust (GBTC) to a BTC exchange-traded fund (ETF).

Did you know?
Want to get smarter & wealthier with crypto?
Subscribe - We publish new crypto explainer videos every week!
What is Web3? (Animated Explanation + Examples)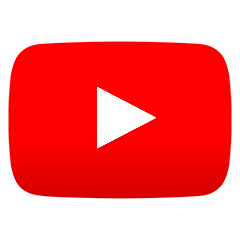 Grayscale, one of the biggest BTC investment businesses that supply the GBTC with more than $12.92B in assets, actually applied for the SEC to convert its ETF back in October 2021. Yesterday, the SEC rejected the application due to the possible market manipulation, as the ETF didn't exactly display how it would contribute to preventing "fraudulent and manipulative acts."
According to the official filing issued on June 29, Donald B. Verrelli Jr., Grayscale's Senior Legal Strategist, asked the US Court of Appeals to review the SEC's order to reject the spot-based BTC ETF.
Verrelli Jr. noted that Grayscale filed the lawsuit based on the SEC's purported violations of the Securities Exchange Act (SEA) and Administrative Procedure Act (APA).
CEO of Grayscale Michael Sonnenshein stated that the company believes in the SEC's mission to "protect investors, maintain fair, orderly, and efficient markets." However, the CEO still stated that the rejection wasn't fair as it should apply "consistent treatment to similar investment vehicles," adding:
"We will continue to leverage the full resources of the firm to advocate for our investors and the equitable regulatory treatment of Bitcoin investment vehicles."
According to some sources, the GBTC will not see the light of day anytime soon as the court's decision regarding the ETF is expected to arrive by the beginning of 2024.
In fact, Bitwise's BTC exchange-traded product (ETP) was also rejected by the SEC on the same day as Grayscale's proposal. Earlier this year, the agency also refused to approve the investment adviser One River Digital's ETF called The One River Carbon Neutral Bitcoin Trust.
Earlier in May, Grayscale announced the launch of its crypto-driven ETF dubbed Grayscale Future of Finance UCITS ETF. Michael Sonnenshein, the CEO of Grayscale, noted that the company is "thrilled to be expanding our offering in Europe through the UCITS wrapper."
---