Texas cryptocurrency miners are under scrutiny by state lawmakers.
Texas State Senate recently approved Senate Bill 1751, targeting the reduction of incentives for cryptocurrency miners in the state.
The legislation, which proposes amendments to the state's utilities and tax code, has caught the attention of cryptocurrency advocates nationwide.

Did you know?
Want to get smarter & wealthier with crypto?
Subscribe - We publish new crypto explainer videos every week!
What is Terra Luna? History & Crash Explained (ANIMATED)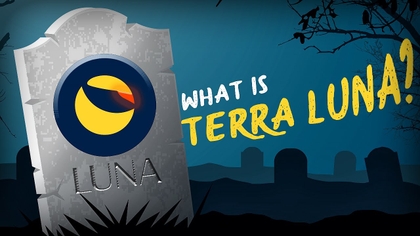 On April 12th, the bill received a 30-1 vote in the Texas State Senate. It is worth noting that the law proposal has been under consideration since April 4th, when the Texas Senate Committee on Business and Commerce approved it.
The legislation moves to the Texas House of Representatives for discussion on April 13th. If the bill passes in the House, Texas Governor Greg Abbott, known for support of cryptocurrency legislation, could sign the proposal into law.
Fred Thiel, the CEO of mining firm Marathon Digital Holdings, voiced concerns about the potential impact of the bill on crypto mining in Texas, stating:
Elected officials only know how to use hammers — they don't know how to be surgeons. They started whacking at crypto, and Bitcoin mining has gotten caught up in the whacking.
Thiel believes the bill's passage could reduce revenues for mining firms like Riot Platforms, prompting companies to rethink Texas as an ideal location for their operations.
Under the proposed legislation, incentives for crypto mining firms participating in a program designed to compensate them for load reductions on Texas' power grid would be limited to 10%. Additionally, starting September 2023, specific data center operators would no longer receive state tax abatements.
Crypto advocacy groups, the Chamber of Digital Commerce and the Satoshi Action Fund, have encouraged Texas residents to express their opposition to the bill by contacting local representatives. Furthermore, these groups plan to assemble supporters for a rally at the Texas State Capitol on April 25th.
While the bill targeting crypto miners is pushing through, in March, Texas lawmaker Cody Harris introduced a bill to make the state the center of Bitcoin development in the United States, offering protection for Bitcoin (BTC) developers and miners.
---