A Texas lawmaker has proposed a Bitcoin mining bill that would recognize miners and protect them from the interference of any Texan law.
Texas lawmaker Cody Harris introduced a bill to make the state the center of Bitcoin development in the United States. The bill would offer full protection to Bitcoin developers and miners.
The bill notes that no laws or resolutions would interfere with Bitcoin mining and development in Texas. It further states that any law-abiding Texan will be free and safe to own and use Bitcoin.

Did you know?
Want to get smarter & wealthier with crypto?
Subscribe - We publish new crypto explainer videos every week!
What is a DAO in Crypto? (Animated Explanation)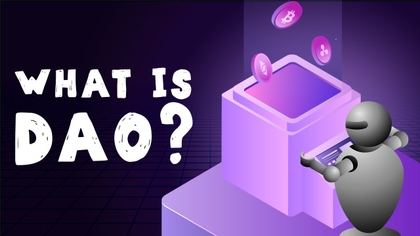 Cody Harris' crypto-friendly bill reads:
Individuals who mine Bitcoin in Texas will never be inhibited by any law or resolution that restricts the practice of securing the Bitcoin network for the safety of the virtual currency.
The bill cites China's ban on Bitcoin mining and trading in 2021 as an example of authoritarian rule. It claims that the ban was in opposition to US values.
China's crypto mining ban caused most crypto miners to move to the US, which now holds a major share of the Bitcoin mining hash rate. Texas accounts for 11.2% of the global Bitcoin mining, while the whole US is responsible for around 37%.
Most of Texas has been reaping the benefits of the migration, with an entire economy springing up to support Bitcoin mining in the state. The bill seeks to extend the protection of Section 9, Article I of the Texas Constitution, which protects citizens from unreasonable search and seizure.
The resolution's contents focus on establishing the sentiment regarding Bitcoin mining instead of making any fundamental changes to the law. It would have to be approved by the House, then move to the Senate before asking Governor's approval.
In other Texas-related news, at the end of 2022, crypto miner Argo Blockchain sold its Texas mining facility Helios to Galaxy Digital.
---