Prosecutor believes that South Korea is a perfect place for Do Kwon's trial and sentencing.
Terraform Labs' CEO and co-founder, Do Kwon, could face imprisonment in both South Korea and the United States, as indicated by a senior prosecutor from South Korea overseeing the investigation.
Dan Sunghan, the South Korean prosecutor speaking to Bloomberg, suggested that extradition to South Korea would be more justified for securing justice and compensation for the victims.

Did you know?
Want to get smarter & wealthier with crypto?
Subscribe - We publish new crypto explainer videos every week!
Is Cryptocurrency a Good Investment? (5 PROS & CONS!)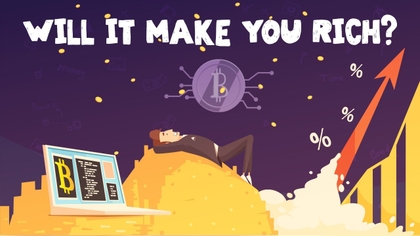 As per Sunghan, the preliminary probe into the Terra ecosystem's collapse primarily occurred in South Korea, where he contends that local law enforcement holds more substantial evidence compared to their American counterparts.
The most efficient way to get justice is to have the investigation and trial take place in South Korea.
Sunghan insisted that South Korea is the ideal venue for the investigation and trial, offering the most effective path to justice. He underlined that South Korean authorities have already indicted several of Kwon's alleged accomplices.
When asked about the likelihood of Kwon facing legal proceedings in both the US and South Korea, Sunghan conceded that "such a scenario is an option."
Sunghan anticipates that Kwon's sentence could be "the longest sentence ever handed down in South Korea."
This is the largest financial fraud or financial securities fraud case that has ever happened in South Korea.
It is believed that Do Kwon's cold wallet holds around 10,000 Bitcoin (BTC). Although authorities have noticed fund transfers from the wallet, its location and the methods used to withdraw funds remain obscured.
Authorities in Montenegro detained Kwon on March 23rd after he attempted to leave the country with fake documents. Shortly after, US and South Korean officials sought his extradition to their respective nations.
Kwon is currently under house arrest in Montenegro following a successful bail proposal sanctioned by a Montenegrin court on June 5th. During the deliberation over extradition, Kwon and Terraform Labs' CFO, Han Chang-Joon, are legally obligated to stay in Chang-Joon's official residence in Montenegro.
The case serves as a stark reminder of the wide implications and potential consequences of cross-border financial crimes in the age of digital assets.
---