After a slight break, the hunt for Terra co-founder Do Kwon continues.
South Korean officials reportedly traveled to Serbia to track down Terraform Labs co-founder Do Kwon.
According to the Bloomberg report shared on February 7th, Seoul prosecutors' office claimed that the rumors "aren't false." The group reportedly consisted of the prosecutor's office team accompanied by a senior Justice Ministry official.

Did you know?
Want to get smarter & wealthier with crypto?
Subscribe - We publish new crypto explainer videos every week!
What is Solana in Crypto? (Beginner-Friendly Animation)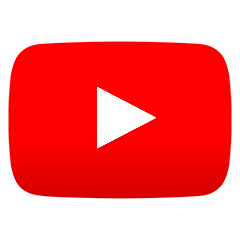 South Korean officials have been searching for Terraform Labs' co-founder since September 2022. At that time, South Korean authorities issued an arrest warrant on "allegations including breaches of capital markets law" and believed that Do Kwon was hiding in Singapore.
Along with its own arrest warrant, the Seoul Southern District prosecutors' office asked for help from The International Criminal Police Organization (Interpol), which later issued a "Red Notice" for Do Kwon.
After the news about Interpol's Red Notice and South Korea's arrest warrant broke, Do Kwon took to Twitter to claim that he was "not on the run." However, authorities later discovered that Terraform Labs' co-founder was no longer in Singapore.
On October 6th, South Korea's Ministry of Foreign Affairs ordered Do Kwon to hand over his passport. The man failed to do so. Therefore, his legal document was discontinued. At that time, South Korean prosecutors believed that Do Kwon was hiding in Dubai.
However, in December, the news broke that Terraform Labs' co-founder is hiding in Serbia. Based on the newly obtained information, the South Korean Ministry of Justice has requested "cooperation from the Serbian government." At that time of writing, there is no information about Serbian officials agreeing to work with South Korean prosecutors.
It is worth noting that Do Kwon neither confirmed nor denied that he is hiding in Serbia. Terraform Labs' co-founder is known for being an active Twitter user. However, the man disappeared from Twitter's radar for almost two months.
Just recently, on February 1st, Do Kwon responded to a tweet, claiming that he hasn't stolen any money "and never had "secret cashouts.""