The SEC is still working to appeal the court's decision classifying XRP as a non-security.
The US Securities and Exchange Commission (SEC) has formally requested a court to allow an appeal in its ongoing lawsuit against Ripple Labs.
On September 8th, the SEC filed a motion to the US District Court for the Southern District of New York, asking the court to grant it the right to an interlocutory appeal and to halt further legal proceedings until that appeal is resolved.

Did you know?
Want to get smarter & wealthier with crypto?
Subscribe - We publish new crypto explainer videos every week!
Crypto Token VS Coin (Animated Explainer & Examples)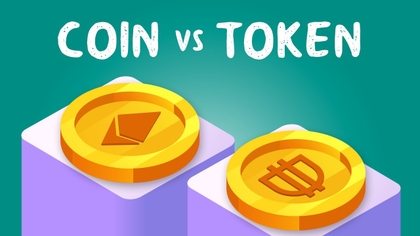 The agency argued that the issues raised by the court's previous ruling are the "knotty legal problems" that justify an interlocutory review.
It is worth noting that in July, Judge Analisa Torres ruled that XRP was not a security under SEC regulations when it was sold through crypto exchanges to retail investors.
The SEC's most recent filing contends that the court's positions on programmatic sales and other forms of distribution have raised "legal questions" serious enough to merit appellate review.
The SEC claimed there is a legal ambiguity over how cryptocurrencies should be classified. The agency pointed out that at least two other court rulings in the same district reached opposing conclusions, adding fuel to their request for an appeal.
While interlocutory appeal should be the exception, not the rule, this is the unusual case where the Defendants themselves say that the issues have industry-wide significance and are of special consequence, and thus is precisely the type of case as to which the Second Circuit has invited interlocutory appeal.
However, the SEC's Chair, Gary Gensler, has repeatedly insisted that existing regulations are adequate for overseeing the crypto sector and has asserted that most crypto assets are securities. These statements conflict with the agency's current stance linked to "knotty legal problems" requiring urgent judicial clarification.
Responses to the SEC's recent moves have been critical. Stuart Alderoty, Ripple's Chief Legal Officer, termed the SEC's filing as "hypocritical," commenting:
After years of its chairman saying the "rules are clear and must be obeyed," the SEC now cries that an appeal is urgently needed to resolve these "knotty legal problems."
The SEC had initially moved in August to appeal Judge Torres' ruling, asserting that there was "substantial ground for differences of opinion." Ripple Labs responded on September 1st, submitting a memorandum of law that argues the SEC's grounds for requesting an appeal were insufficient.
As the Ripple Labs lawsuit continues to unfold, the SEC's request for an appeal puts a spotlight on the legal complexities surrounding the classification of crypto assets.
---