As expected, Sam Bankman-Fried's lawyers are doing all they can to hide the identities of SBF's bond co-signees.
The legal team behind Sam Bankman-Fried (SBF), a cryptocurrency exchange FTX co-founder and former CEO, has filed an appeal to prevent the release of identities of SBF's $250 million bond co-signees.
Bankman-Fried's legal team has been trying to hide the names of SBF's bond co-signees for quite some time. It is worth remembering that FTX co-founder was released right before Christmas, on December 22nd, after his parents secured the bail with the equity in their home in Palo Alto, California.

Did you know?
Want to get smarter & wealthier with crypto?
Subscribe - We publish new crypto explainer videos every week!
What is a Liquidity Pool in Crypto? (Animated)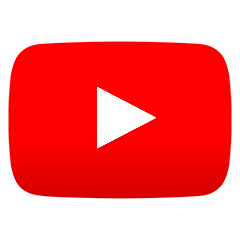 Soon after SBF was released on a quarter of a million bond, it was revealed that his bail was signed by four individuals. Two of them were identified as Sam Bankaman-Fried's parents, Joseph Bankman and Barbara Fried. However, who the two other individuals are, remains a mystery.
On January 30th, United States District Judge Lewis Kaplan ruled to unveil the names of two individuals who helped to secure Sam Bankman-Fried's (SBF) bail. The move came after eight major outlets filed a joint petition claiming that the public has a right to know all the details about SBF's criminal case.
SBF's lawyers claimed that co-signees can face security threats if their names were revealed. These arguments did not satisfy news media outlets or judge Kaplan. News outlets argued that "the public's right to know Bankman-Fried's guarantors outweighed their privacy and safety rights."
In the order, Lewis Kaplan predicted that Sam Bankman-Fried's legal team will file an appeal.
The appeal filed on February 7th did not provide any arguments as to why the names of two co-signees must remain sealed. Despite that, the identities of bond co-signees will remain hidden until February 14th.
It is worth noting that on the same day, United States District Judge Lewis Kaplan denied the motion allowing Sam Bankaman-Fried to use messaging apps, such as Facebook Messenger, iMessage, or SMS.