The public may soon learn the identities of two other individuals who signed Bankman-Fried's bail bonds.
The United States District Judge Lewis Kaplan ruled to unveil the names of two individuals who helped to secure Sam Bankman-Fried's (SBF) bail.
According to the filing issued on January 30th, the names of two unknown individuals should be revealed for "the public's claimed right of access" to all information related to SBF's bail.

Did you know?
Want to get smarter & wealthier with crypto?
Subscribe - We publish new crypto explainer videos every week!
What is a Crypto Bridge? (Explained with Animations)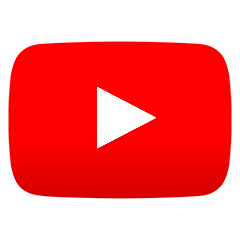 Despite the ruling, it is unclear whether the identities will be available to the public. In the document, Judge Lewis Kaplan noted that an "appeal is likely." Therefore, Kaplan has given Sam Bankman-Fried's legal team until February 7th to file an appeal.
Moreover, the Judge claimed that "if a notice of appeal from this order is filed by then," Kaplan is set to expand the deadline to February 14th "in order to permit an application for a further stay."
The mastermind behind crypto exchange FTX, Sam Bankman-Fried, was arrested in the Bahamas and extradited to the United States in December. Bankman-Fried was released on bail after four individuals signed surety papers.
Two of the sureties were Sam Bankman-Fried's parents, Joseph Bankman and Barbara Fried. The other two individuals remain unknown to this day.
It is worth noting that, on January 12th, eight major news media companies, such as Bloomberg, Reuters, and Financial Times, issued a letter to US Judge Lewis Kaplan asking to reveal the names of two unknown individuals who helped to secure SBF's $250 million bail bond.
The lawyers behind media giants claimed that "the public's right to know Bankman-Fried's guarantors outweighed their privacy and safety rights."
Sam Bankman-Fried's attorneys remained persistent, emphasizing that the names of individuals should stay a secret. According to SBF's legal representatives, after the names of SBF's parents were revealed, they received threats and, therefore, other SBF-linked individuals may face similar security risks.
In response to Bankman-Fried's lawyer's claims, Judge Kaplan noted that he did not doubt that there were security risks. However, Kaplan stated that it doesn't prove that "non-parental sureties would face similar threats and harassment."