Yet another Sam Bankman-Fried firm files for bankruptcy.
Emergent Fidelity Technologies, FTX co-founder and former CEO Sam Bankman-Fried (SBF) holding company, has filed for bankruptcy protection.
According to the documents filed on February 3rd, Emergent Fidelity Technologies are voluntarily declaring Chapter 11 bankruptcy in the United States Bankruptcy Court for the District of Delaware.

Did you know?
Want to get smarter & wealthier with crypto?
Subscribe - We publish new crypto explainer videos every week!
What is Cardano in Crypto? (Easily Explained!)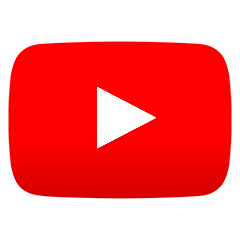 The company came into the sunlight after digital asset lender, BlockFi, sued Emergent Fidelity Technologies. Through the lawsuit, filed at the end of November 2022, BlockFi aimed to obtain Sam Bankman-Fried's Robinhood shares that the FTX co-founder allegedly pledged as collateral in November.
BlockFi hoped to obtain around 55 million Robinhood shares, which are currently valued at more than $600 million. In the case, BlockFi is not the only contender claiming its right to Robinhood shares. Sam Bankman-Fried and FTX creditor Yonathan Ben Shimon are also among the interested parties.
However, it appears that, on January 6th, as a part of an ongoing investigation, the United States Department of Justice (DOJ) seized Robinhood shares and around $20 million.
It is worth noting that Emergent Fidelity Technologies filed for Chapter 11 in the same court as Sam Bankman-Fried's FTX. The provisional liquidator, Angela Barkhouse, revealed that with the move, Emergent Fidelity Technologies will aim for a "form of joint administration."
Moreover, Angela Barkhouse commented on the filing by stating:
Given the many parties claiming to be creditors or outright owners of the in proceedings in the US, the JPLs believe that Chapter 11 protection is the only practical way to empower the debtor to defend itself, the assets, and its creditors' interests in the US
On top of that, Barkhouse revealed that Sam Bankman-Fried owns 90% of Emergent Fidelity Technologies, while FTX co-founder Gary Wang owns 10% of the firm. Both FTX co-founders are facing criminal charges for their involvement in FTX's fraud case. Sam Bankman-Fried's trial is set to start in October, while Gary Wang has already pleaded guilty.