Robinhoods' non-custodial wallet will allow its users to store their own private keys.
On May 17, the well-known trading platform Robinhood announced that it would release a new non-custodial wallet, providing its users full control of the private keys used in maintaining their money on the blockchain.
The platform also implied that this new crypto wallet will act as its own application that will still "feature the same simple and accessible design" as it used to. On top of that, the users of the app will be able to hold and exchange crypto, including NFTs.

Did you know?
Want to get smarter & wealthier with crypto?
Subscribe - We publish new crypto explainer videos every week!
How Does Cryptocurrency Work? (Explained with Animation)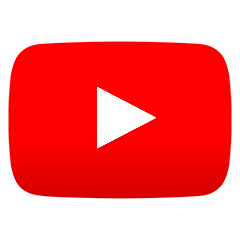 Yesterday, Robinhood released a short promotional video on its Twitter account to introduce its new Web3 wallet that supposedly allows users to exchange cryptocurrency with no network fees.
At the beginning of January, the trading platform did not offer such ability to withdraw cryptocurrency. However, on January 21, Robinhood slowly began to open up more possibilities and offered its first 1000 users the feature of withdrawing cryptocurrency. Later on, the platform increased its user number to 2 million. As of now, the wallet supports only ETC, LTC, BTC, BCH, BSV, and DOGE and also requires its users to verify their identities.
In April, Robinhood launched its own native wallet and suggested that it would integrate the Layer 2 payment protocol to "bring even lower costs to customers."
Moreover, even though the custodial wallets that Robinhood released earlier in 2022 lowered the chance of losing assets because of misplaced credentials, they still received much criticism due to their lack of privacy. Thus, after introducing the non-custodial wallet, the company believes that users of the platform will have more freedom in choosing which wallet suits their needs better.
The platform stated that it will possibly initiate its demo version of the non-custodial wallet this summer and launch the full version before the end of 2022.
Robinhood is a trading platform that emphasizes the importance of cryptocurrency purchases as BTC is the number one asset its users have been buying this year.
LimeWire
On May 17, the peer-to-peer file sharing platform LimeWire closed down a deal of the century with Universal Music Group to launch artist NFTs on the platform's marketplace. For instance, musicians such as The Weekend will be able to release their behind-the-scenes clips, never heard before songs, and artworks through the LimeWire market.
The Chief Executive Officers of LimeWire Paul and Julian Zehetmayr stated that:
"We see this partnership as a true demonstration of the pace at which the music industry is embracing Web3, We're thrilled to open up the LimeWire NFT ecosystem to Universal Music Group artists and fans and can't wait to see the first creative projects being launched on the marketplace."
UMG added that the artists will be able to sell various NFT-related content such as bonus tracks, backstage sneak peeks, and more, according to a statement made on May 17.
Even though LimeWire will fully introduce this feature sometime around May, its users now have the ability to get early access to the platform at launch by signing up on the waitlist.
LimeWire is a platform that is relaunching as a digital collectibles marketplace for entertainment and art, primarily concentrated on music.
Back in March, Limewire announced that it would launch an NFT marketplace while partnering up with musical artists and creating digital collectibles. On top of that, last month, the sharing platform raised more than $10 million in a private token sale led by GSR, Arrington Capital, and Kraken Ventures where music producers such as Steve Aoki and deadmau5 provided a significant amount of investments.
---