Volatile market conditions make Robinhood lower Ziglu's acquisition price.
Robinhood, a trading platform established in 2013 by Vladimir Tenev and Baiju Bhatt, has reportedly lowered the acquisition price of UK-based crypto exchange Ziglu by 58%.
According to the news report shared by news portal altfi, Robinhood has adjusted its offer from $170 million to $72,5 million.

Did you know?
Want to get smarter & wealthier with crypto?
Subscribe - We publish new crypto explainer videos every week!
What is an NFT? (Explained with Animations)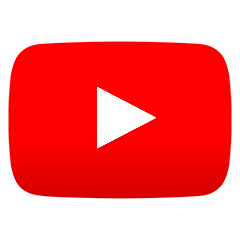 The trading platform noted that the price had to be lowered due to volatile market conditions. Robinhood highlighted that the collapse of Voyager, Celsius, and BlockFi, as well as other macroeconomic and geopolitical factors, have greatly influenced the decision, also.
Another reason for Robinhood to reconsider the price may have been Ziglu's listing among 50 "unsecured creditors" connected with Celsius. It is still unclear whether Ziglu will be able to receive its funds. According to sources, Celsius is running out of money and is operating with a deficit while undergoing bankruptcy proceedings.
It is worth noting that the initial acquisition agreement was reached in April 2022. At that time, Robinhood claimed this deal was a part of the company's plans to expand in the United Kingdom's crypto market.
In the initial announcement, co-founder and CEO of Robinhood Markets Vlad Tenev said:
Ziglu's impressive team of deeply experienced financial services and crypto experts will help us accelerate our global expansion efforts. Together with the Ziglu team, we'll work to leverage the best of both companies, exploring new ways to innovate and break down barriers for customers across the UK and Europe.
Reportedly, Ziglu has accepted this new offer but has claimed that a smaller deal would leave them in an "extremely challenging market, and undercapitalized for the period ahead".
Although the offered amount is significantly lower, it will eliminate several covenants, such as a "$10m indemnity escrow fund that was to be deducted from the sale purchase price and held for 18 months in case of any warranty claims".
At the beginning of the summer, Robinhood itself was a subject of acquisition talks. In June, FTX claimed that it is looking for ways to partner up with Robinhood without excluding the possibility to purchase it.
---