FTX CEO implied that the company is "excited about Robinhood's business prospects" and is keen on exploring different ways how the two organizations could partner up.
Bahamian-based crypto exchange FTX is potentially seeking to acquire the trading platform Robinhood.
According to the official statement released on June 27, people familiar with the matter mentioned that Robinhood has not yet received any word from FTX about the takeover. Also, FTX might withdraw from the deal as no final decision has been made.

Did you know?
Want to get smarter & wealthier with crypto?
Subscribe - We publish new crypto explainer videos every week!
What is a Crypto Bridge? (Explained with Animations)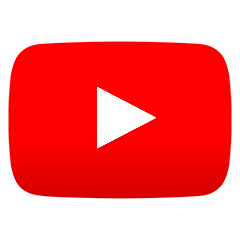 The CEO of FTX Sam Bankman-Fried also commented on the report and implied that there is no active communication between the two organizations, adding that the report was false. He added:
"We are excited about Robinhood's business prospects and potential ways we could partner with them, and I have always been impressed by the business that Vlad and his team have built. That being said there are no active M&A conversations with Robinhood."
Nevertheless, it seems as though the news about the potential acquisition has helped Robinhood a great deal. Yesterday, the trading platform's stocks spiked around 14%, which initially boosted its market capitalization to nearly $8 billion. Since the report came out, Robinhood hasn't yet said a word regarding the matter.
FTX is one of the biggest derivative crypto exchanges in the world, offering over 1 million users the opportunity to buy and sell Bitcoin (BTC), Ethereum (ETH), and other various cryptocurrencies, as well as non-fungibles tokens (NFTs). On top of that, FTX offerings also include futures, leveraged tokens, MOVE contracts, and spot markets.
In fact, although Bankman-Fried denied the possible acquisition, it wouldn't be FTX's first time purchasing a crypto exchange. For instance, earlier this month, FTX took over Bitvo, a Canadian-based crypto-related platform, for an undisclosed amount of capital.
In other news, despite the fact that bears still reign supreme on the crypto market, in early June, FTX announced that it extended a $250M loan to the crypto exchange BlockFi. The funding will supposedly allow the organization to grow and boost its balance sheet at the same time.
Furthermore, FTX recently stated that it won't be laying off any of its employees. On the contrary, Bankman-Fried mentioned that the company will remain on track to expand by finding new talents that will help the organization grow even more.
However, the current harsh crypto market conditions have not been kind to Robinhood. According to some data, the trading platform's revenue dropped more than 40% from a year ago to $299M, while its monthly active users plummeted from 17.7 million to 15.9 million.
---