Deaton's assessment brings a fresh perspective to the cryptocurrency community as the drawn-out lawsuit edges toward a conclusion.
John Deaton, a lawyer and a vocal advocate for crypto firm Ripple, places the chances of the Securities and Exchange Commission (SEC) winning their case against the company at a scant 3%.
Founder of CryptoLaw and staunch Ripple supporter, Deaton, spoke on The Good Morning Crypto podcast on June 3rd.

Did you know?
Want to get smarter & wealthier with crypto?
Subscribe - We publish new crypto explainer videos every week!
Crypto Token VS Coin (Animated Explainer & Examples)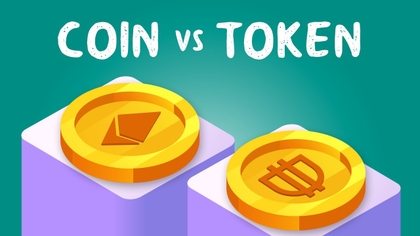 During the podcast, he revealed his prediction that the presiding US District Judge Torres will outrightly favor Ripple, giving this a 25% likelihood. Moreover, he considers a 50% chance that Ripple might emerge victorious through a "splitting the baby" ruling.
Deaton elaborated on this "splitting the baby" ruling, explaining that Judge Torres could delineate a definitive boundary. She may rule that before 2018, XRP was marketed as an unregistered security.
However, this would be subject to the Hinman documents—internal SEC messages regarding a 2018 speech by ex-SEC Director William Hinman—that suggest a cryptocurrency could morph from a security into a commodity once sufficiently decentralized.
I think that XRP itself is going to be deemed not a security and that I think that secondary market sales show comment. Even if <Judge Torres> does rule finding that Ripple violated the law, that doesn't apply to secondary market sales.
The extended lawsuit against Ripple, filed by the SEC in December 2020, has long been predicted to conclude by Ripple executives, including CEO Brad Garlinghouse. Deaton underscores that the most reasonable time frame for Judge Torres to deliver her final verdict would be before September 30th this year.
In explaining his timeline, Deaton referred to a "six-month list" that district judges must submit to Congress. This list contains summary judgments pending for over six months, published at the end of March and September.
She <Judge Torres> has never been on this list. It's like a public shame list that says "look I'm shitty at my job."
As the end of the protracted Ripple-SEC lawsuit looms, Deaton's predictions provide fresh hope for Ripple supporters and crypto enthusiasts alike. His assertion that the SEC's low odds of winning the case could be a silver lining for the embattled Ripple, whose resolution will set a significant precedent in the crypto-legal landscape.
---