Ripple has emerged victorious in a legal tussle against the US Securities and Exchange Commission (SEC).
On May 16th, the US District Court judge denied the SEC's request to seal records of the institution's internal discussions, marking a significant triumph for Ripple and the broader crypto realm.
In June 2018, William Hinman, the then-director of the SEC's corporation finance division, gave a speech declaring that Ether (ETH) is not considered a security.

Did you know?
Want to get smarter & wealthier with crypto?
Subscribe - We publish new crypto explainer videos every week!
What is a Crypto Wallet? (Explained With Animation)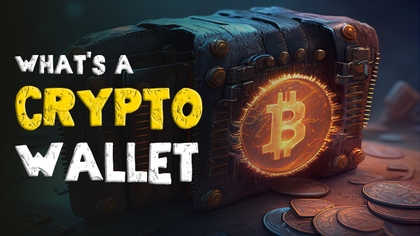 On December 22nd, the SEC requested the court to seal records relating to this speech, including text messages, internal emails, and expert reports, contending that its mission surpasses the "public's right" to access these seemingly irrelevant documents.
However, Judge Analisa Torres of the US District Court overturned the SEC's motion, stating that these documents are "judicial documents" and, therefore, subject to public access. She further emphasized that mentioned documents could potentially sway the Court's decisions on related motions.
Judge Torres dismissed the SEC's argument that the documents needed to be sealed to maintain the agency's internal "openness and candor." Regarding the matter, Torres noted:
The Hinman Speech Documents are not protected by the deliberative process privilege because they do not relate to an agency position, decision or policy.
While the judge has decided that the documents concerning Hinman's speech will be publicly accessible, it has agreed to the SEC's other requests. These include censoring the names and identifying information of SEC experts and XRP investor declarants, as well as the personal and financial information of the defendants.
The court also declined Ripple's requests to seal specific details, including connections between Ripple's revenues and XRP sales and the compensation offered to trading platforms, among other things.
It is worth noting that Ripple has always viewed Hinman's speech as a crucial piece of evidence in its ongoing lawsuit against the SEC, which accuses Ripple of violating US securities laws through its XRP sales.
Consequently, the news has sparked a positive reaction in the market, with XRP's price experiencing a 6.94% surge and currently trading at $0.4546.
Ripple's victory, in this case, underscores the ongoing tension and complexity in the regulatory landscape of cryptocurrencies. With the latest development, it seems that the Ripple-SEC saga is far from over.
---