Key Takeaways
A proposed settlement in FTX's Chapter 11 bankruptcy case aims to return over 90% of assets to customers by mid-2024.
The estimated "shortfall claim" for asset recovery is approximately $8.9B for FTX.com and $166M for FTX.US.
The official filing for court approval is expected by December 16th, following an initial notice submitted on October 16th.
Clients of FTX and FTX.US could be looking at an unprecedented recovery of their assets. A proposed settlement between FTX's creditors and debtors aims to return over 90% of assets to the customers by mid-2024.
On October 17th, FTX's debtors announced a significant step forward in their Chapter 11 bankruptcy proceedings. This breakthrough came after prolonged negotiations involving an unsecured creditors' committee, a non-US customer group, and class-action litigants over customer property disputes.

Did you know?
Want to get smarter & wealthier with crypto?
Subscribe - We publish new crypto explainer videos every week!
What is a MetaMask Wallet? (And How to Use it - Animated)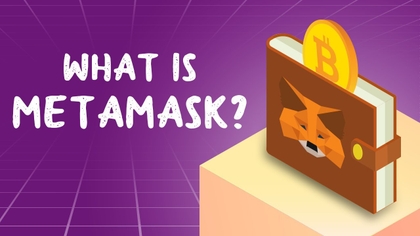 The announcement was initially made through a notice filed with a Delaware-based US bankruptcy court on October 16th, but an official filing for the court's endorsement is expected by December 16th.
According to the details of the proposed settlement, the "shortfall claim" is a key component. This stipulates that FTX.com and FTX.US customers could collectively get back about 90% of assets for distribution.
The estimated shortfall claim is a staggering $8.9 billion for FTX.com and $166 million for FTX.US. If approved, these assets' disbursement is projected to occur by the end of 2024 Q2.
John J. Ray III, current FTX CEO and Chief Restructuring Officer, praised the settlement terms, stating:
Together, starting in the most challenging financial disaster I have seen, the debtors and their creditors have created enormous value from a situation that easily could have been a near-total loss for customers.
Notably, the plan involves dividing assets into three distinct categories: one pool for FTX.com customers, another for US customers, and a general asset pool. The shortfall claim applies only to the first two categories.
While the proposed settlement is ambitious, it is understood that not all customers will be fully compensated, and FTX.com users could experience a higher percentage of losses compared to FTX.US users.
Observers have pointed out that the settlement proposal includes clauses to reduce customer claims who withdrew more than $250,000 within nine days of the bankruptcy announcement. However, claims below $250,000 would not face any reduction.
Additionally, FTX may exclude certain insiders, affiliates, and customers who might have known about the misappropriation and mingling of customer and corporate funds from the settlement.
Sam Bankman-Fried, the former CEO of FTX, is currently in the second week of his fraud trial over his role in the crypto exchange's financial downfall last November.
The proposal to settle customer assets of the bankrupt FTX and FTX.US platforms marks a potentially historic moment for asset recovery in the crypto industry. Pending court approval, the initiative promises substantial reimbursement for customers by mid-2024. The unfolding of these events is being keenly watched, as it could set a precedent for similar cases in the future.
---