Socialite and OG influencer Paris Hilton recently revealed her NFT collaboration with Super Plastic and held "the first NFT giveaway in television history".
During her appearance on 'The Tonight Show' with Jimmy Fallon, Hilton spoke about her bond with the NFT community and what it means for her to be one of its most recognizable faces.
I'm so proud. I love being part of this community and being a voice and sharing my platform and just getting the word out there, because I think it's just such an incredible thing to be part of.

Did you know?
Want to get smarter & wealthier with crypto?
Subscribe - We publish new crypto explainer videos every week!
Is Cryptocurrency a Good Investment? (5 PROS & CONS!)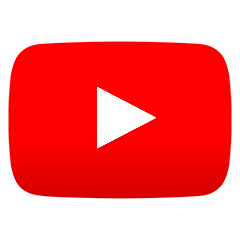 Hilton's current venture is a collaboration with the vinyl toy and digital collectibles company Super Plastic. The collection is set to be released on the NFT hosting platform Origin Protocol.
The first piece of the collection, a collage titled "Forever Fairytale", was revealed during 'The Tonight Show'. Hilton proceeded to gift the first few NFTs to the host and the audience. Fallon said that this was likely the first-ever NFT giveaway on TV.
Although the Super Plastic collaboration is her first full NFT collection, Hilton has already left her mark in the space. In April 2021, she sold a piece titled "Iconic Crypto Queen" for $1.1 million. She also has a personal collection of nearly 150 NFTs, including works by internationally renowned creators.
In December 2021, Hilton launched her own virtual island on the online game platform Roblox. The virtual space, titled "Paris World", is a digital rendition of her estate in Beverly Hills. Players can explore island and engage in activities like shopping, going to nightclubs, and driving around in luxury cars.
It serves as a prototype for what Hilton believes could become the metaverse in the future – a space for being social and even partying.
For me, the metaverse is somewhere that you can do everything you can do in real life in the digital world. Not everybody gets to experience that, so that's what we've been working together on over the past year — giving them all my inspirations of what I want in that world.
Hilton is not a newcomer to the crypto world. She first started investing in cryptocurrency in 2016, saying that she became friends with the founders of Ethereum. Forbes even named Hilton one of the top 10 influential people in the NFT space in their NFTy 50 list.
Given her staunch support of crypto and the metaverse, it is likely that Hilton will leave a long-lasting legacy in the NFT space.
---