Paradigm claims that the redefinition of the term "exchange" is both "incoherent and invalid."
The US Securities and Exchange Commission's (SEC) initiative to expand the definition of "exchange" in the Securities Exchange Act of 1934 has drawn stern criticism from Paradigm, a leading name in the crypto venture capital space.
In essence, the SEC aims to bring decentralized exchanges, often referred to as DEXs, and decentralized finance, or DeFi, under its jurisdiction.

Did you know?
Want to get smarter & wealthier with crypto?
Subscribe - We publish new crypto explainer videos every week!
Candlesticks, Trendlines & Patterns Easily Explained (Animated Examples)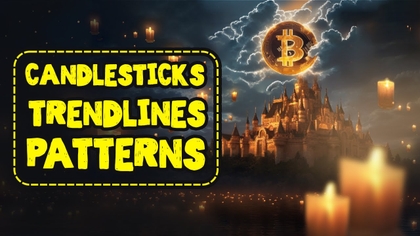 The proposal is based on the linguistic simplicity that DEXs contain the term "exchange," leading to its proposed classification alongside traditional securities or stock exchanges.
Paradigm took matters into its own hands and submitted a comprehensive 14-page response to the SEC secretary, Vanessa Countryman. The company argues that the fundamental operational differences between traditional exchanges and DEXs render such a redefinition both "incoherent and invalid."
It thus appears that after suing Coinbase for failing to do the impossible — registering as a securities exchange when it was incapable of doing so — the Commission now intends to force DEXs into the same Hobson's choice.
Elaborating further, Rodrigo Seira, Paradigm's legal counsel, voiced concerns about the seemingly arbitrary rule-making, stating it represents an attempt by the SEC to bring crypto trading platforms, including DEXs, under its regulatory umbrella.
In the proposed changes presented by the SEC in March 2022, the language used is broad, aimed to cover systems that "offer the use of non-firm trading interest and communication protocols to bring together buyers and sellers of securities." This could, in effect, incorporate any platforms facilitating digital asset exchange or swaps.
Paradigm's counter-argument hinges on the assertion that DEXs neither act as intermediaries nor operate under an "organization, association, or group of persons" overseeing the exchange.
This debate unfolds amidst the SEC's aggressive legal actions against two of the world's biggest crypto exchanges, Binance and Coinbase.
The explosive growth in enforcement actions against crypto companies by federal regulators, evidenced by the 183% surge over six months following the FTX collapse, underscores the urgency for clarity in crypto legislation and regulation.
---