The dramatic rise was recorded within six months after the collapse of FTX.
In a revealing analysis, post the bankruptcy of crypto exchange FTX, it has come to light that there's been a sharp escalation in the enforcement actions targeting cryptocurrencies by the US Securities and Exchange Commission (SEC).
A detailed review of SEC press releases and relevant news reports unveils that around six such actions were carried out by the SEC in the half-year leading up to the bankruptcy of FTX.

Did you know?
Want to get smarter & wealthier with crypto?
Subscribe - We publish new crypto explainer videos every week!
10 Biggest Crypto Scams & How to Avoid Them (ANIMATED)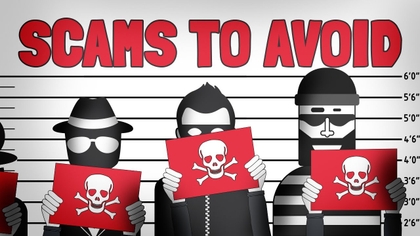 A significant change was noted after this event, as the number of crypto-related enforcement actions taken by SEC surged to at least 17 in the six months following November 11th, 2022, marking an estimated increase of 183% from the previous period.
Notably, the figures provided above do not account for the two recent lawsuits the SEC launched against Binance and Coinbase on June 5th and 6th, respectively.
The heightened enforcement activities, including the latest actions against the two major crypto exchanges, have led some market observers to believe that the SEC is trying to make amends for its perceived lapse in overseeing FTX.
It was reported by MarketWatch that while hosting an event in Washington, DC, on June 7th, US Representative French Hill was critical of the SEC and its chairman, Gary Gensler, characterizing the recent enforcement surge as a reactionary measure.
Hill criticized Gensler for focusing on celebrities endorsing cryptocurrencies, such as Kim Kardashian's Super Bowl ad, rather than adequately supervising FTX. Expressing his critique, Hill stated:
<Gensler> opened up this year, in 2023, with all these enforcement actions; I think it looks like <cover your ass> to me.
Ripple CEO Brad Garlinghouse also joined the critics, implying in a tweet on June 6th that the SEC was launching lawsuits indiscriminately, presumably to deflect attention from their FTX oversight catastrophe.
The SEC is throwing lawsuits at the wall and hoping they distract from the agency's FTX debacle.
It is worth noting that Ripple is dealing with its own issues with the US SEC. In 2020 SEC sued Ripple, alleging that the company and its executives illegally sold XRP to investors without first registering it as a security. Recently, legal expert placed SEC's chances to win the case at a mere 3%.
---