NFTs on OpenSea will include rarity ranking.
OpenSea, an American online non-fungible token (NFTs) marketplace, has launched an NFT scarcity tracking tool called OpenRarity.
According to the OpenSea FAQ section called "What is OpenRarity?", "rarity" ranking indicates the NFT attributes scarcity compared to another NFT in the same collection.

Did you know?
Want to get smarter & wealthier with crypto?
Subscribe - We publish new crypto explainer videos every week!
What is an NFT? (Explained with Animations)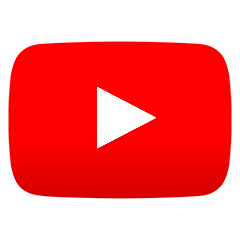 The protocol will measure how often certain features appear in other NFTs. Therefore, if NFT contains rare features compared to other NFTs, its rarity will be marked with a lower number, such as 1 or 2. On the other hand, if NFT contains many features common to other art pieces, it will be marked with significantly higher numbers.
Based on the marketplace, buyers will be able to see this information before purchasing their desired NFT. The rarity of the NFT is one of the most valuable pieces of information for those who aim to buy it. The rarer the NFT, the more value it has for the buyer.
Therefore, with the newest feature, potential buyers will save time looking for third-party scarcity tracking tools.
OpenSea noted that this feature is not automatically set to every NFT collection on the platform. Collection creators can choose whether they want to disclose such information or not.
The first projects to adopt the newest feature are Pudgy Penguins, Cool Cats, and Moonbirds. All of the projects contain from 8,888 to 10,000 NFTs within their collections. For example, Pudgy Penguins #5678 NFT features are found in less than 1% of NFTs in that collection.
The NFT marketplace notes that OpenRarity was a collaborative project with icy.tools, Curio, and PROOF. The collaboration aims to provide a standardized methodology to calculate NFT rarity and include NFT rankings across major NFT marketplaces.
Along with the release of OpenRarity, OpenSea has made some changes to its platform. The company is set to share a more detailed and prominent description of the creator's fees. Moreover, the company stated that following the Merge, it only supports NFTs mined on Ethereum Proof-of-Stake.
---