It seems that the music industry is paving its way to Web3.
Muse, a Devon-based English rock band established in 1994, is set to release their ninth album "Will of the People" as a non-fungible token (NFT) album.
According to the press release shared on August 1st, the album will be distributed as Digital Pressing and can be bought through Serenade, an eco-friendly music Web3 marketplace.

Did you know?
Want to get smarter & wealthier with crypto?
Subscribe - We publish new crypto explainer videos every week!
What is Decentralized Crypto Gambling? (Animated Explainer)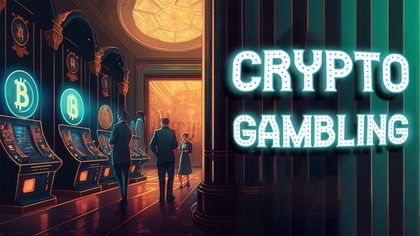 When released on August 26th, the album will retail for £20 (around $25) and there will be 1,000 copies available.
The fans will receive the downloadable version of the album, as well as FLAC files. Moreover, each purchase will have a different album image, digitally signed by the group. The buyers will be also listed on the roster of purchasers.
Serenade has joined forces with Warner Records UK to create "world's first Digital Pressings". In a nutshell, Digital Pressing is an individual, chart-eligible digital release. This type of technology has been designed to meet the needs of superfans who are eager to get access to exclusive content and gain community recognition.
This new technology, as it is created on a blockchain and is providing Web 3 services, allows owners to trade it in secondary markets and give verifiable ownership.
The Digital Pressing releases will allow albums to see the daylight significantly faster. Usually producing a CD or vinyl version of albums requires overhead costs and around six to nine months to be produced. However, by employing this technology, there are no additional costs and it takes less than two weeks to produce an album in this format.
The UK's Official Charts Company and ARIA in Australia have agreed to make Digital Pressing a "chart eligible music format since album streams in 2015".
Chief Executive of the Official Chart Company, Martin Talbot shared his excitement:
...we will welcome Non-Fungible Tokens (NFTs) - and we will be delighted when the first album delivered as an NFT contributes to the chart, with Serenade and Muse leading the way this summer. NFTs are a new, exciting format, the potential for which is only just beginning to be explored and I am sure will play a part in the Official Charts for years to come.
In other news, the music industry is also making its first steps in transferring live performances into the metaverse.
---