The public can vote for their favorite word of the year until December 2nd.
The word "Metaverse" is among three contestants to become the Oxford Word of the Year (WOTY) in the competition hosted every year by the Oxford University Press (OUP).
According to the Twitter thread shared by OUP on November 22nd, for the first time in the history, OUP is allowing the public to choose the world which best reflects 2022.

Did you know?
Want to get smarter & wealthier with crypto?
Subscribe - We publish new crypto explainer videos every week!
What is a DAO in Crypto? (Animated Explanation)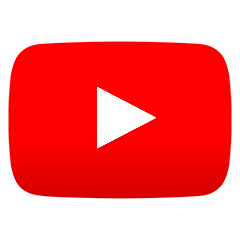 The Oxford University Press chose three finalists, which were selected by running an analysis on a language data system. The finalists for the Oxford Word of the Year are "Metaverse," "#IStandWith," and "Goblin Mode."
OUP released short introductory videos about every word. The "Metaverse" video defined the concept as "a hypothetical virtual reality environment in which users interact with one another's avatars and their surroundings in an immersive way."
Moreover, the video included some historical information about the usability of the word "Metaverse," stating:
The term dates back to the 1990s, with the first recorded use in the Oxford English Dictionary in 1992 in the science fiction novel Snow Crash by Neil Stephenson.
On top of that, OUP highlighted that the usage of "Metaverse" in October 2022 quadrupled compared to October 2021.
"#IStandWith" is a phrase used to show support for certain political activism, whereas "Goblin Mode" is a phrase, which appeared as a post-lockdown concept, used to reject "going back to normal."
At the time of writing, more than 251,000 votes were collected on the official Oxford Languages page. It is worth noting that the voting process closes on December 2nd.
Although the official voting website doesn't disclose the results, at the time of writing, Twitter voting poll showed that "Goblin Mode" has secured 49.9% of the votes, with 34.7% of votes going to "Metaverse" and 15.4% to "#IStandWith."
---