In London, over 2,000 people are working in crypto-related firms.
Recap, a company offering private crypto tax software and crypto portfolio tracker, has conducted research aiming to determine the most crypto business and start-up-ready city in the world.
According to the Recap blog post, the capital of the United Kingdom, London, is the most crypto-ready city in the world.

Did you know?
Want to get smarter & wealthier with crypto?
Subscribe - We publish new crypto explainer videos every week!
Hot VS Cold Wallet: Which One Do YOU Need? (Animated)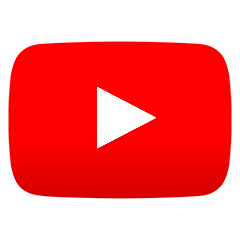 The researchers reportedly looked into "eight key data points," including "quality of life score; crypto-specific events; people working in crypto-related jobs; crypto companies; R&D spend as a percentage of GDP, number of crypto ATMs, capital gains tax rate, ownership of crypto in each country."
London came as a leader in crypto-based jobs. In the city, around 2,173 people are working in the crypto sector. Based on the report, "it is the highest number of people working in this industry compared to anywhere else." On top of that, the city has over 800 crypto-based firms.
The Big Smoke city is also one of the leaders in hosting "the highest number of crypto-related events and conferences throughout the <previous> year."
It comes as no surprise that London is named the most crypto business-ready city in the world. The government of the United Kingdom was, for a while, actively declaring its readiness to become a "crypto hub."
The newly appointed Prime Minister of the United Kingdom, Rishi Sunak, claimed that "it's <his> ambition to make the UK a global hub for crypto-asset technology" and "ensure firms can invest, innovate and scale up in this country."
At the beginning of February, His Majesty's (HM) Treasury released a consultation paper called "Future financial services regulatory regime for crypto assets."
Following London, Recap listed Dubai, New York City, Singapore, and Los Angeles as the top five "crypto hub cities."
Overall, the top 20 list of most crypto-ready countries includes six Asian cities, five European cities, four cities located in North America, three Middle Eastern cities, one African, and one Australian city.