UK's economic and finance ministry is waiting for the community's feedback on the crypto regulatory framework.
His Majesty's (HM) Treasury, the United Kingdom government's economic and finance ministry, has released a consultation paper called "Future financial services regulatory regime for crypto assets."
According to the press release shared on February 1st, the UK's economic and finance ministry will accept feedback on its proposals until April 30th, 2023.

Did you know?
Want to get smarter & wealthier with crypto?
Subscribe - We publish new crypto explainer videos every week!
Hot VS Cold Wallet: Which One Do YOU Need? (Animated)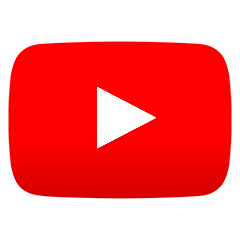 In a hefty 80-page-long consultation paper, HM Treasury discusses several crypto-related topics. The document is divided into 14 chapters, covering topics like the current crypto regulatory landscape, algorithmic stablecoins, initial coin offerings (ICOs), and non-fungible tokens (NFTs).
HM Treasury highlighted that "proposed measures" were created taking into account the recent downfall of cryptocurrency exchange FTX, which according to the Treasury, reinforced "the case for effective regulation and sector engagement."
HM Treasury Economic Secretary Andrew Griffith acknowledged UK's plans to become a crypto hub but noted that regulations are necessary to protect customers.
We remain steadfast in our commitment to grow the economy and enable technological change and innovation – and this includes crypto asset technology. But we must also protect consumers who are embracing this new technology - ensuring robust, transparent, and fair standards.
Based on HM Treasury, the institution is not planning to launch a separate regulatory regime for crypto. The new rules for the crypto industry will be added to the UK's Financial Services and Markets Act 2000 (FSMA). HM Treasury claims its goal is to make crypto-related firms follow the same rules as traditional financial institutions.
In the document, HM Treasury claims that already operating crypto-related firms will have to repeat the registration process. The companies that have gained FCA licenses will have to complete HM Treasury's assessment "against a wider range of measures."
On top of that, HM Treasury proposed that crypto exchanges will have to hold their market data and make it available at all times.
UK's economic and financial ministry claims that it wants to create "the conditions for crypto asset service providers to operate and grow in the UK, whilst managing potential consumer and stability risks."
It appears that soon, Brits will be able to cash out British pound-backed stablecoin, GBPT, in 18,000 ATMs across the United Kingdom.