LGND Music will allow customers to play their digital collectables on the go and offer unique experiences from users' favourite artists.
LGND.io, a blockchain-based e-commerce and interactive platform, has partnered with entertainment company Warner Music Group (WMG) and blockchain network developer Polygon to roll out the Web3 music platform, dubbed LGND Music.
According to the press release shared by Warner Music, LGND Music is set to see daylight in January 2023, along with collaboration with a dance record label, Spinnin' Records.

Did you know?
Want to get smarter & wealthier with crypto?
Subscribe - We publish new crypto explainer videos every week!
Non-custodial Wallet: Why Do You Need It Right NOW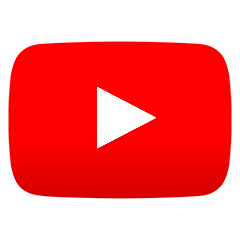 When talking about the collaboration, LGND Music Chief Executive Officer Michael Rockwell called the partnership between LGND, Polygon and WMG groundbreaking. Moreover, Rockwell added:
We've been working for over a year to deliver the best-in-class blockchain experience for passionate music lovers all over the world, and look forward to innovative and unique content from all types of WMG artists. With the strong support of the Polygon ecosystem, LGND Music is poised to help evolve the entire music industry.
In the press release, WMG noted that LGND Music will support digital collectables "from any blockchain in a proprietary player." This allows customers to play their digital collectables or "Virtual Vinyls" whenever and wherever they want.
On top of that, several WMG artists will launch their digital collectables allowing fans to engage in unique experiences and access special content.
Warner Music Group Business Development Chief Digital Officer & EVP Oana Ruxandra called LGND Music a "tremendous untapped potential" for artists to get close to their fans, adding:
As we continue to lean in and drive forward, WMG's partnership with LGND and Polygon will help our artists to experiment with and build across Web3 technologies in order to grow and engage their communities.
LGND Music aims to offer a variety of features, allowing users to have full ownership of their digital assets. At the end of the press release, the company noted that "users of the platform will also be able to buy and fully own music tokens and easily get started with digital collectables by building a collection," making it easily understandable for users with no experience in digital tokens or crypto.
At the beginning of October, the news broke that WMG is partnering with NFT marketplace OpenSea to give selected artists a platform for expanding their Web3 communities.
---