The reality TV star Kim Kardashian doesn't want to be associated with fraudulent crypto tokens.
Kim Kardashian's legal team is attempting to dismiss a class-action complaint against the reality TV star and other American celebrities.
In January 2022, Kim Kardashian and other social media influencers were issued a class action complaint. According to the lawsuit, influencers were misleading investors to buy EthereumMax tokens.

Did you know?
Want to get smarter & wealthier with crypto?
Subscribe - We publish new crypto explainer videos every week!
What is Web3? (Animated Explanation + Examples)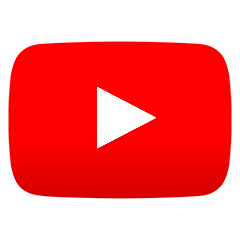 The complaint has been issued regarding the posts Kim Kardashian shared on her Instagram in June 2021.
At the time of writing this article, Kardashian is the 7th most followed person on Instagram. On this social media platform, her audience size is similar to the entire population of the United States of America (over 300 million).
The celebrity's Instagram stories contained captions "Are you guys into crypto????" and "This is not financial advice but sharing what my friends just told me about the Ethereum Max token!"
Kim Kardashian's lawyers are attempting to dismiss these accusations, claiming that there is no proof that someone has viewed her stories and decided to purchase this token.
Moreover, her legal team is claiming that there are no records indicating that Kardashian has received financial compensation for her posts or has ever purchased, received, or sold tokens herself.
Boxer Floyd Mayweather is also involved in this lawsuit. The fighter has used his boxing match with Youtube personality Logan Paul to promote EthereumMax token. Mayweather promoted this token as one of the methods to purchase pay-per-view tickets for this fight.
After the boxing match and Kim Kardashian's promotional posts, the price of EthereumMax token has dropped significantly, leaving many token owners empty-handed.
For Kim Kardashian, this is the first crypto-related lawsuit, whereas Floyd Mayweather has recently gotten away from another lawsuit regarding cryptocurrencies.
In 2017, Mayweather and musician DJ Khalid were sued for promoting a fraudulent Centra Tech initial coin. A judge pleaded them not guilty as investigators didn't provide significant proof that people bought this coin after viewing the promotions.
---