Key Takeaways
Kazakhstan's Ministry of Culture and Information has confirmed the blockage of the Coinbase website, following the country's stringent crypto regulations.
The Law on Digital Assets mandates a national license for crypto exchanges, with AIFC as the primary authority for approvals.
High energy prices and regulatory hurdles have led to significant distress in Kazakhstan's crypto-mining industry.
Kazakhstan's officials have verified that they are blocking the Coinbase website for local users. This signals an uptick in the country's regulatory measures on cryptocurrency activities.
The blocking of Coinbase, which has been in effect since September, was officially sanctioned by the Ministry of Culture and Information of Kazakhstan, as revealed in a Kazakh news agency Kursiv report on November 7th.

Did you know?
Want to get smarter & wealthier with crypto?
Subscribe - We publish new crypto explainer videos every week!
Crypto Fees Explained: How Not to Overpay? (Animated)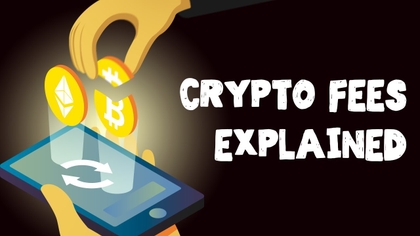 The directive for this action originated from the Ministry of Digital Development, citing Coinbase's non-compliance with Kazakhstan's Law on Digital Assets.
This law, which came into force in February 2023, strictly prohibits the issuance, trading, and exchange operations related to digital currencies without a license obtained within the nation.
The Astana International Financial Center (AIFC), the governing body responsible for issuing such licenses in its special economic zone, has so far sanctioned only a select group of crypto exchanges, including Binance, Bybit, and a few others.
The news of obstacles to accessing the Coinbase website first surfaced in September through Finance.kz, a local Telegram channel, which reported that several major international crypto exchanges, such as Kraken, were also being blocked by what was termed the "great Kazakh investment firewall."
Kazakhstan has maintained a tough stance on the governance of its cryptocurrency mining sector, which is one of the largest globally. The escalating crisis came to a head in October when eight prominent cryptocurrency mining firms penned an open letter to President Kassym-Jomart Tokayev, discussing the "very distressful situation" the industry faces due to inflated energy costs.
The recent confirmation by Kazakh authorities on the Coinbase website block underscores the country's stringent stance on cryptocurrency regulations. With the government's strict oversight of mining operations and the enforcement of the national licensing regime, Kazakhstan is shaping a tightly controlled digital asset environment.
---